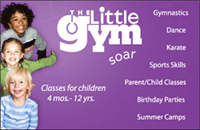 FranchiseExpo.com spotlights The Little Gym, the world's premier provider of motor skill development programs for children. The Little Gym franchise develops physical, social and intellectual skills, building confidence in each child that leads to a lifetime of success.

The Little Gym owners are actively involved in a concept that has a 35-year heritage with more than 300 locations in 27 countries. Through outstanding training, service and support, The Little Gym helps franchise owners realize their dreams of building a successful business.

The Little Gym awards an average of one new territory each week to those looking to become a franchise owner — they are going fast. No experience needed in gymnastics, nor do you need to have been a prior business owner. The Little Gym will teach you their programs which are based on meticulously and professionally developed curriculum. You'll also learn how to properly work with children of all ages and how to recruit and train staff.


Hear From The Little Gym Franchisees
Still have questions or want to learn more? Hear from current The Little Gym Franchisees as the explain their success stories and passion for their businesses. Watch now!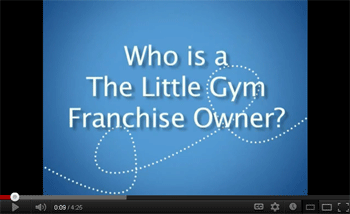 Learn more about the benefits of starting and running your own
children's fitness business with The Little Gym Franchise.
Author: AmyKelly Petruzzella, FranchiseExpo.com
SHARE: