Fast Food Franchise Opportunities
Fast food franchise businesses are one of the cornerstones of our food industry for a good reason. With people always on the go, they regularly encounter the need to visit their favorite fast food restaurants while also hunting for new, quick places to eat.
At BeTheBoss.com, we have a wide-variety of fast food franchise opportunities available for you. If you are looking for exciting potential in a fast-paced industry, move the fast food franchise segment to the top of your list.
Food On the Go
Nowadays, people are always traveling, bouncing from one location to another: From home, to work, to the grocery store, etc. In the United States alone, about 80% of workers commute to their job by automobile. And while traffic is horrendous, empty stomachs are much worse.
The invention of fast food restaurants started as far back as 1919, but didn't become as popular until the 1950's, with McDonald's taking the helm. Coast to coast, the mention of those yellow arches soon became synonymous with the wafting smell of burgers to go, and the popularity of fast food skyrocketed.
Earliest Fast Food Franchises in the United States
McDonald's (1940)
Kentucky Fried Chicken (1952)
Burger King (1954)
Pizza Hut (1958)
Fast food has become a necessity on the road for many who can't spare too much time to stop and have a full meal. It is a quick way to deliver delectable finger food in an easy way for travelers and drivers alike. To this day, fast food enables drivers to stop, acquire sustenance and keep moving while also catering to various different tastes.
Types of Fast Food
Almost anything you can image that uses as little cutlery as possible can be found in fast food chains and franchises. Some of the most popular are:
Pizza
Chicken nuggets
Specialty sandwiches
Hotdogs
Onion rings
Burgers
Coffee
Shakes
While also embracing ethnic food trends, the fast food industry in the United States has expanded to include:
Egg rolls
Tacos
Kebabs
Sushi
Bento boxes
Healthy smoothies
Fast food is everywhere now, expanding throughout every state, and offering up varieties of different foods that can be eaten quickly while still on the go.
Fast Food Franchises Today
Everyone has to eat. What better way to grab a bite than to pull over quickly, order a cheap meal and continue on your way? Fast food restaurants are still gaining traction and popularity quickly, becoming a staple in the American diet. Even now, the industry employs more than four million Americans in preparing and serving fast food. Hungry patrons can either pull up to the window or sit down and have a quick meal before continuing on.
The United States has the largest fast food industry in the world, and continues to grow to this day. By investing in a franchise, it won't be hard to find a customer base quickly. We always get hungry, and having a fast food restaurant to stop at will fill up empty stomachs on hurried schedules. Consider the franchises below and please don't hesitate to contact us today.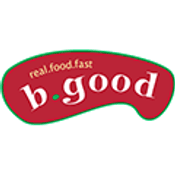 B.GOOD
B.GOOD is a restaurant committed to making "food with roots". Roots that go all the way back to when we were kids. We make food the way our family made it for us - delicious, homemade, wholesome and...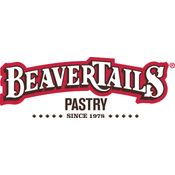 BeaverTails USA Inc.
BeaverTails makes the most delicious pastry you will ever taste... world famous since 1978! Our hand stretched, iconic pastries resemble a Beaver's Tail and have been enjoyed by millions of visitors...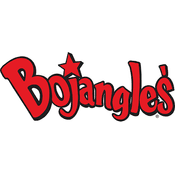 Bojangles' Restaurants
Founded in 1977 in Charlotte, NC, Bojangles' serves only the highest quality and most flavorful food to its loyal customers. A special blend of seasonings gives the food its unique Bojangles' flavor....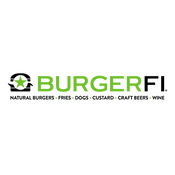 BurgerFi
BURGERFI is committed to being better in a world of fast food hamburgers. Its "Never Ever Program" means no steroids, antibiotics, growth hormones, chemicals, or additives are ever used. Meanwhile,...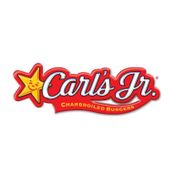 Carl's Jr.
Carl's Jr. is celebrating 70 years in the quick-service industry. What began as a lone hot dog cart in Los Angeles, Calif. in 1941 is today a wholly owned subsidiary of CKE Restaurants Holdings, Inc....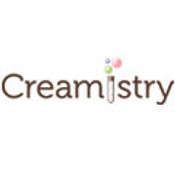 Creamistry
MADE-TO-ORDER | Liquid Nitrogen Ice Cream Serving ice cream the liquid nitrogen way is the right way! The rapid freezing process provides decadently rich, creamy frozen delights to satisfy both...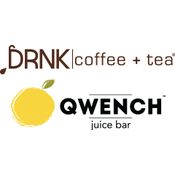 DRNK coffee + tea / QWENCH juice bar
Born in Hollywood, DRNK coffee + tea and QWENCH juice bar have since grown into two of the most popular beverage spots for the millennials of Southern California.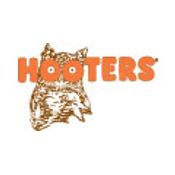 Hooters of America, LLC
Hooters of America, LLC is the Atlanta-based operator and franchisor of over 400 Hooters restaurants in 26 countries. The first Hooters opened October 4, 1983, in Clearwater, Florida and the brand...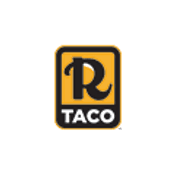 R Taco
R Taco™ is a distinctive fast-casual taco concept, inspired by fun and adventure. Our menu features a variety of tasty tacos at an affordable price, in a lively and welcoming environment. Each taco is...
Teriyaki Madness
At Teriyaki Madness®, our name says it all: we are MAD about creating the best teriyaki! We take great pride in our menu and the products we serve. We use only the freshest produce, highest quality...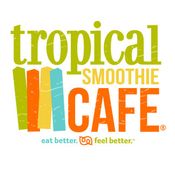 Tropical Smoothie Cafe
Tropical Smoothie Cafe is a healthier quick casual restaurant chain with over 450 locations in 38 states. Our balanced business model, makes us two brands in one, allowing us to service all dayparts...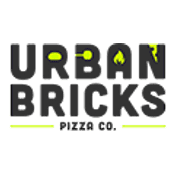 Urban Bricks Pizza
Urban Bricks Pizza is THE build-your-own pizza and salad joint serving fresh food fast. Your customization starts from the bottom with your choice of crust, sauce and toppings. With over 40 meats,...