Health and Beauty Franchises Opportunity
If you have your eye forever on the beauty industry, why not parlay this interest into a career? The health and beauty industry is booming, as you probably know if you've ever tried to get service at a make-up counter. Women alone, who make up the largest subsection of consumers in this industry, spend $426 billion annually, world-wide. What does this mean to you? There is money to be made. Particularly if you're a lover of health and beauty products yourself, coveting those can't-live-without moisturizers and age defying foundations, you can use your passion and skill to make money by franchising in this field. While you can open your own independent beauty supply store - and you may experience some luck - it's a risky proposition. Studies suggest that 76 percent of all women who buy cosmetics are brand-loyal, so getting them to come to your corner shop instead of going with their trusted brand will take some finagling. Opening a franchise location is a particularly good option if you have a mind for business but an eagerness for some support. By franchising, you can build off the experiences and talents of an established brand, making your risky move - stepping into business ownership - a little less scary. Do you have a beauty industry credential? If so, selecting a health and beauty franchise that allows you to put this credential to work can be a great way to go from employee to boss. Working in the industry, you've likely seen numerous things you would want to change. You've undoubtedly thought, "If I were in charge, it would work this way." This is your opportunity. Step up to the plate and put your passion to work for you. While not requisite, prior work in the industry can prove helpful in building the staff at your franchise location. Save your friends and former co-workers from what would otherwise be a life sentence to working for a boss by creating a new and exciting environment in which they can work. The vibrancy and joy this arrangement will bring to your business will help set you apart. Your customers, who will feel more like family, will be eager to return to you time and time again to meet all of their health and beauty needs. Does the health and beauty industry sound perfect for you? Contact us to learn more about franchise and business opportunities in the health and beauty field.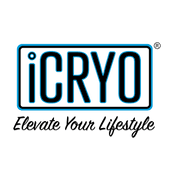 iCRYO Cryotherapy
Elevate the lifestyle of our team members and guests by providing professional, affordable, and convenient Cryotherapy services.
READ MORE
$200,001 - $300,000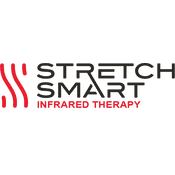 Stretch Smart Infrared Therapy Centers
Stretch Smart Infrared Therapy is first to market with a proprietary business model of fusing stretching and infrared therapy services for consumers.
READ MORE
$50,001 - $100,000