.

.
WHY QUALICARE?
There is a reason we've achieved 20% higher franchisee satisfaction*
.
Unique 360° Approach
Our non-medical, medical, and concierge home care services allow our care experts to provide second to none collaboration and advocacy with physicians, hospitals, social and community organizations, as well as any other needed services.
.
Our franchisee's success continues to grow
70% of our existing franchisees own more than one territory because they've experienced the success of our business model.
.
Best in class support
Comprehensive training, one-on-one support, and clinical advisors help franchisees in both start-up and growth phases of their business.
.
Values driven
We were ranked among the best franchise opportunities by Franchise Business Review. Our Core Values were ranked the highest by our franchise partners.
.

.
*According to an independent survey of franchise partners performed by Franchise Business Review.
THE INDUSTRY
.
An industry poised for explosive growth.
The home care industry largely serves the baby boomer generation as they reach their senior years.
.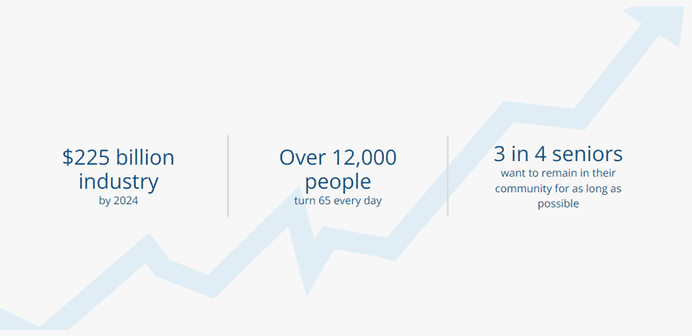 .
Our franchisees are making the difference every day.
.

.