Business Opportunity For Women
Women's franchising opportunities open a wide range of businesses to match nearly any interest. Whether your passion is fashion, fitness or finance, there is a franchise that is right for you. Do you have a gregarious personality, exceptional fashion sense and outstanding organizational skills? A retail boutique, specializing in either women's or men's clothing and accessories, might be a perfect fit. You can focus on general fashion or on designer brands, or you can center on providing a unique shopping experience for mothers and daughters to share. One brand company will even help you present a summer fashion camp for your customers. If human fashion isn't your ""thing,"" maybe a franchise focused on pets would work better for you. Reports indicate that about 80 million U.S. households have at least one pet, and that 2014 pet industry spending topped $58 billion. In addition to an all-purpose pet supply store, you could opt for healthy food options for cats and dogs, or you can stick to accessories and toys. Women's franchises also include a variety of fitness-focused businesses. Enter this ever-expanding industry with a fitness and work-out center, or offer customers the services of a personal trainer. Nutrition, vitamin and supplements stores are also trending, especially with the graying of America as baby-boomers reach retirement age. Love to travel? Consider a travel planning franchise that lets you combine business and pleasure. Help your home-based business customers select the perfect vacation cruise, or select a business that offers full-service travel planning to individuals and businesses. Dance studios also blend business and fun for you and your customers. Whether offering traditional ballet, tap and interpretative classes for young dancers or teaching ballroom dancing to adults, you'll provide an entertaining way for your students to express themselves and to stay in good physical shape. A property management franchise is a new twist on the traditional real estate business. You'll look after investment and rental properties for your clients, helping schedule property viewings and selecting tenants for vacation or long-term leasing. If you are a finance whiz, you might find that a commercial financing business works well for you. Many small businesses find it difficult to raise needed capital through conventional banks. You will match these businesses with a variety of commercial and private lenders to provide structured settlement financing, equipment leasing, debt restructuring, mergers and acquisitions, working capital loans and many other types of financing. If any of these franchising opportunities interest you, contact us today for more information.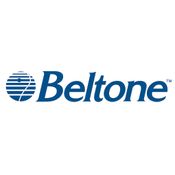 Beltone
As one of the most recognized brands in hearing care and over 78 years of industry experience, we have more than 1,500 independently operated Beltone locations.
READ MORE
$100,001 - $200,000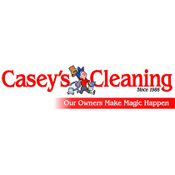 Casey's Cleaning
Create a lifestyle you want with a proven business model
READ MORE
$25,001 - $50,000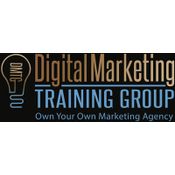 Digital Marketing Training Group
Own your own diversified digital marketing business offering digital marketing solutions to any business. Six to Seven figure income potential. Residual income. Recession Resistant. Not a franchise....
READ MORE
$25,001 - $50,000