Restaurant Franchises Opportunity
Families, groups of friends, sports teams, businesses -- all types of people have some reason to visit a restaurant. It can be something as simple as grabbing a quick lunch or dinner, sharing a meal with friends, celebrating a birthday or another milestone, or any other reason why someone may want to visit a restaurant.
Because of the sheer fact that people always visit restaurants, the restaurant franchise opportunities for sale on BeTheBoss.com are ideal. In fact, many restaurant franchise opportunities for sale on our site offer brand recognition and have low startup costs compared to many other industries.
If you love food and the idea of running a successful restaurant franchise sounds like something you might be interested in, chances are there's a franchisor in our inventory you will want to contact.
Restaurant Franchises Rank Amongst the Most Popular
Today, the restaurant industry continues to be a popular one for entrepreneurs who want to own a franchise because many of them are very well-known, revenue-generating machines. Even though owning a restaurant franchise may seem easy, the truth is that it still requires time, money and some hard work for it to thrive. After all, it takes more than simply investing in a restaurant to get everything up and running. You need good people and the technology to help make the magic happen.
What to Expect if You Became a Restaurant Franchise Owner
If you choose one of the restaurant franchise opportunities for sale on our site, you will receive the following and more from most franchisors that will help you to be successful:
Start-Up Training and Support - Most franchisors offer start-up and brand training programs. During these trainings, you'll learn everything there is to know about the brand and concept. From there, the company may or may not guide you in developing your store's specific start-up plan. If you don't have a location or building, they may even help you in finding them.
Comprehensive On-Site Training for You and Your Team - Weeks before your franchise opens, the franchisor will likely have their team come through and finish any of your training (if it wasn't complete) and/or train your employees. In all, you can expect the franchisor to do what they can to help your current team have a successful opening.
Ongoing Support - Good franchisors offer ongoing support to help their franchisees deal with challenges, and to make sure they are doing right by the brand. Some franchisors even work with franchisees to improve not only their teams, but the food and profits.
Whether you want to own a restaurant franchise or any of the others available in our inventory, the success of your franchise will ultimately depend on you. Those interested in owning a restaurant franchise can also rest assured that (most of) the profit they make belongs to them. However, if business gets slow, it will ultimately be the responsibility of the franchisee to get business booming again. To learn more about the opportunities available in our inventory, begin by clicking the franchise you're most interested in below.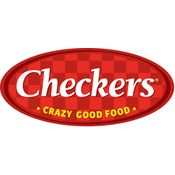 Checkers Drive in Restaurants
For over 30 years, Checkers & Rally's has focused on bold and flavorful food, amazing value for our guests, and restaurant profitability. We differentiate ourselves by specializing on a successful...
READ MORE
$1,000,000+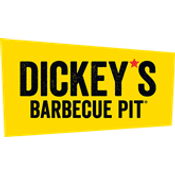 Dickey's Barbecue Pit
At Dickey's Barbecue Pit, we are passionate about the art of great barbecue! And we are proud to be the largest barbecue franchise in the world.
READ MORE
$300,001 - $400,000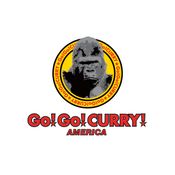 Go Go Curry
Go! Go! Curry® is a Japanese Curry quick service restaurant with a simple and efficient kitchen. We are proudly serving delicious Japanese comfort food across the US.
READ MORE
$300,001 - $400,000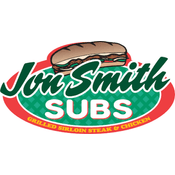 Jon Smith Subs
Jon Smith Subs is a FRESH new opportunity with a track record for success, serving high quality subs, right off the grill, since 1988.
READ MORE
$300,001 - $400,000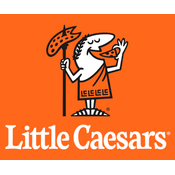 Little Caesars
Little Caesar is growing in prime markets across the country, and offers strong franchisee candidates an opportunity for independence with a proven system.
READ MORE
$500,001 - $1,000,000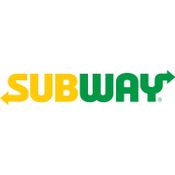 Subway
When you own a SUBWAY® restaurant, you're part of the world's largest restaurant chain and one of its most recognized brands, and you'll get the support and experience that comes with it. Be part of a...
READ MORE
$100,001 - $200,000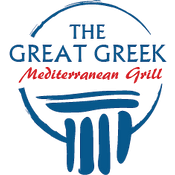 The Great Greek
Simple Yet Delicious Greek Food In A Fast Casual Setting. Get In Early On This Under Served Food Segment!
READ MORE
$400,001 - $500,000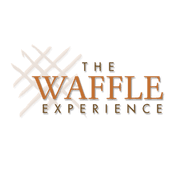 The Waffle Experience
The Waffle Experience proudly offers a waffle-inspired menu where farm fresh ingredients come together with scratch kitchen recipes.
READ MORE
$300,001 - $400,000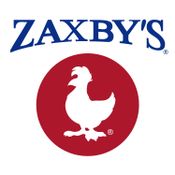 Zaxby's
Zaxby's offers fresh, prepared-at-order chicken fingers, wings, sandwiches and salads in a fun, quick-casual family environment. Zaxby's founders Zach McLeroy & Tony Townley looked around their...
READ MORE
$400,001 - $500,000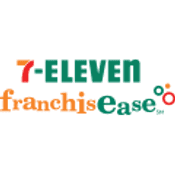 7-Eleven, Inc.
With 7-Eleven®, you can enjoy being part of one of the world's strongest brands. - We're more than just a convenience store – we're the world's largest convenience retailer. - With approximately 7,176...
READ MORE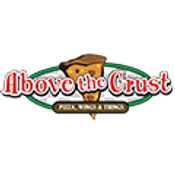 Above the Crust Pizza Wings & Things
Above the Crust Pizza was established in 2014 and since 2016 has been under the ownership of Phyllis and Bill. Both hailing from the East Coast, we have brought our family recipes to make Above the...
READ MORE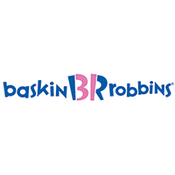 Baskin-Robbins
With more than 7,900 locations, Baskin-Robbins is one of the world's largest chains of ice cream shops. We are in search of exceptional franchise candidates to grow with us. If you meet our...
READ MORE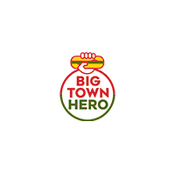 Big Town Hero
We are a Northwest grown sub sandwich franchise that started in the Willamette Valley in 1982. As a forerunner in the fast casual dining experience, we serve bread made from scratch with the freshest...
READ MORE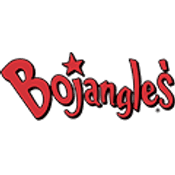 Bojangles' Restaurants
Highly differentiated and growing restaurant operator and franchisor dedicated to serving customers high-quality, craveable food made from our Southern recipes. Bojangles' serves menu items such as...
READ MORE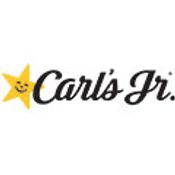 Carl's Jr.
With over 3,800 Carl's Jr. and Hardee's restaurants in 44 states and 43 countries, CKE Restaurants Holdings, Inc. is a franchise-focused company dedicated to helping our franchisees build growing...
READ MORE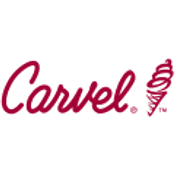 Carvel
For nearly 80 years, Carvel has worked to become the most recognized ice cream franchise & enjoys brand awareness of more than 90% in its core markets. We continue to build upon our history with more...
READ MORE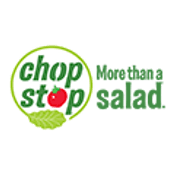 Chop Stop
Chop Stop is a low-cost chopped salad concept with significant regional brand recognition, especially surrounding the LA-metro area, and nearing 10 years in business. By offering a unique menu of...
READ MORE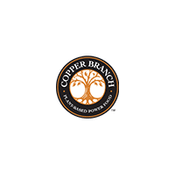 Copper Branch
Copper Branch is a Plant Based Power Food Quick Serve Restaurant serving an all day hot and cold menu that requires no grilling or frying. Previous restaurant experience in not a prerequisite to...
READ MORE
Firehouse Subs
Firehouse Subs is a fast casual restaurant chain with a passion for Hearty and Flavorful Food, Heartfelt Service and Public Safety. Founded by former firefighters in 1994, Firehouse Subs is a brand...
READ MORE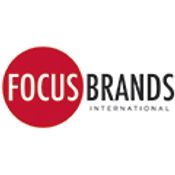 Focus Brands International
Atlanta-based FOCUS Brands is a global franchisor, licensor, and developer of over 6,000 locations in more than 55 countries. Representing at this event the brands names Carvel® and Cinnabon®.
READ MORE
Freddy's Frozen Custard & Steakburgers
Freddy's offers a unique combination of cooked-to-order steakburgers seasoned with Freddy's Famous Steakburger & Fry Seasoning®, Vienna® Beef hot dogs, shoestring fries paired with Freddy's Famous Fry...
READ MORE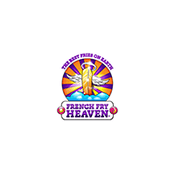 French Fry Heaven
The Most Original and Creative Restaurant on Earth! Now backed by the strength and operational excellence of one of the strongest company's around. This is a revolutionary franchise that is fun,...
READ MORE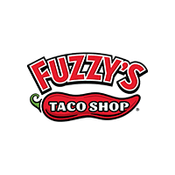 Fuzzy's Taco Shop
With a laid-back vibe and a cult-like following, we've made waves in the fast casual segment since opening the first Fuzzy's Taco Shop in 2003. Since then, we've opened nearly 150 restaurants across...
READ MORE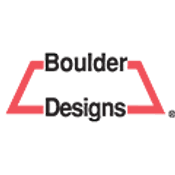 Global Franchise Group
Global Franchise Group, LLC is a strategic brand management company with a focus on franchising. It owns a portfolio of franchise brands that includes two retail franchises: The Athlete's Foot and...
READ MORE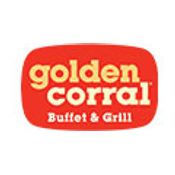 Golden Corral Buffet & Grill
With more than 46 years of success and nearly 500 locations. Golden Corral is recognized by Nation's Restaurant News as "American's #1 buffet and grill." Our concept is a proven winner-high value,...
READ MORE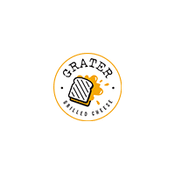 Grater Grilled Cheese
Grater Grilled Cheese is a gourmet grilled cheese restaurant chain that offers the highest quality sandwiches, using only the highest quality ingredients. They also offer burgers, salads and soups for...
READ MORE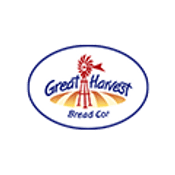 Great Harvest Franchising
One of a kind bakery cafes specializing in made from scratch artisan breads from the best wheat sourced exclusively from Montana. Handmade sandwiches, salads, soups and grain bowls. Featuring a hub...
READ MORE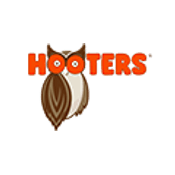 Hooters of America, LLC
Hooters of America, LLC, is the franchisor and operator of more than 420 Hooters restaurants worldwide. With our world famous chicken wings, and numerous other quality menu items, Hooters is a special...
READ MORE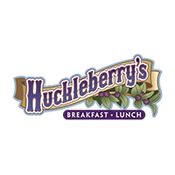 Huckleberry's Breakfast & Lunch
Interested in owning a franchise that takes you to the "bayou" every morning & gets you home for dinner every night? Operating hours are 7AM to 3PM. The southern inspired food, captivating ambiance &...
READ MORE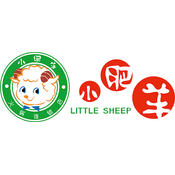 Little Sheep Hot Pot
Little Sheep opened its first restaurant in August 1999 in Inner Mongolia, featuring its Mongolian-style hot pot cuisine characterized by a unique aromatic soup base and Mongolian lamb specialties....
READ MORE