Restaurant Franchises Opportunity
Families, groups of friends, sports teams, businesses -- all types of people have some reason to visit a restaurant. It can be something as simple as grabbing a quick lunch or dinner, sharing a meal with friends, celebrating a birthday or another milestone, or any other reason why someone may want to visit a restaurant.
Because of the sheer fact that people always visit restaurants, the restaurant franchise opportunities for sale on BeTheBoss.com are ideal. In fact, many restaurant franchise opportunities for sale on our site offer brand recognition and have low startup costs compared to many other industries.
If you love food and the idea of running a successful restaurant franchise sounds like something you might be interested in, chances are there's a franchisor in our inventory you will want to contact.
Restaurant Franchises Rank Amongst the Most Popular
Today, the restaurant industry continues to be a popular one for entrepreneurs who want to own a franchise because many of them are very well-known, revenue-generating machines. Even though owning a restaurant franchise may seem easy, the truth is that it still requires time, money and some hard work for it to thrive. After all, it takes more than simply investing in a restaurant to get everything up and running. You need good people and the technology to help make the magic happen.
What to Expect if You Became a Restaurant Franchise Owner
If you choose one of the restaurant franchise opportunities for sale on our site, you will receive the following and more from most franchisors that will help you to be successful:
Start-Up Training and Support - Most franchisors offer start-up and brand training programs. During these trainings, you'll learn everything there is to know about the brand and concept. From there, the company may or may not guide you in developing your store's specific start-up plan. If you don't have a location or building, they may even help you in finding them.
Comprehensive On-Site Training for You and Your Team - Weeks before your franchise opens, the franchisor will likely have their team come through and finish any of your training (if it wasn't complete) and/or train your employees. In all, you can expect the franchisor to do what they can to help your current team have a successful opening.
Ongoing Support - Good franchisors offer ongoing support to help their franchisees deal with challenges, and to make sure they are doing right by the brand. Some franchisors even work with franchisees to improve not only their teams, but the food and profits.
Whether you want to own a restaurant franchise or any of the others available in our inventory, the success of your franchise will ultimately depend on you. Those interested in owning a restaurant franchise can also rest assured that (most of) the profit they make belongs to them. However, if business gets slow, it will ultimately be the responsibility of the franchisee to get business booming again. To learn more about the opportunities available in our inventory, begin by clicking the franchise you're most interested in below.
Aloha Poke Co.
We pack fast, fresh, tasty bowls of mostly-raw ingredients! We're positioned to capture the future food marketplace: digital, convenient, focused menu, portable, and healthier. With a killer core...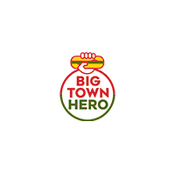 Big Town Hero
We are a Northwest grown sub sandwich franchise that started in the Willamette Valley in 1982. As a forerunner in the fast casual dining experience, we serve bread made from scratch with the freshest...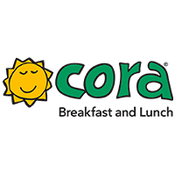 Cora Breakfast and Lunch
A well established franchise concept specializing in breakfast, offering guests quality food and service in a warm, family atmosphere.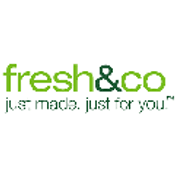 Fresh & Co.
fresh&co is a daily destination for chef-inspired, organic, seasonal food that is both nutritious and delicious. From made-to-order breakfast, signature salads, homemade soups, to sandwiches, grain...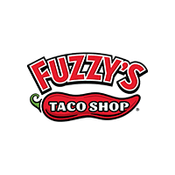 Fuzzy's Taco Shop
With a laid-back vibe and a cult-like following, we've made waves in the fast casual segment since opening the first Fuzzy's Taco Shop in 2003. Since then, we've opened nearly 150 restaurants across...