Restaurant Franchise Opportunities
Families, groups of friends, sports teams, businesses -- all types of people have some reason to visit a restaurant. It can be something as simple as grabbing a quick lunch or dinner, sharing a meal with friends, celebrating a birthday or another milestone, or any other reason why someone may want to visit a restaurant.
Because of the sheer fact that people always visit restaurants, the restaurant franchise opportunities for sale on BeTheBoss.com are ideal. In fact, many restaurant franchise opportunities for sale on our site offer brand recognition and have low startup costs compared to many other industries.
If you love food and the idea of running a successful restaurant franchise sounds like something you might be interested in, chances are there's a franchisor in our inventory you will want to contact.
Restaurant Franchises Rank Amongst the Most Popular
Today, the restaurant industry continues to be a popular one for entrepreneurs who want to own a franchise because many of them are very well-known, revenue-generating machines. Even though owning a restaurant franchise may seem easy, the truth is that it still requires time, money and some hard work for it to thrive. After all, it takes more than simply investing in a restaurant to get everything up and running. You need good people and the technology to help make the magic happen.
What to Expect if You Became a Restaurant Franchise Owner
If you choose one of the restaurant franchise opportunities for sale on our site, you will receive the following and more from most franchisors that will help you to be successful:
Start-Up Training and Support - Most franchisors offer start-up and brand training programs. During these trainings, you'll learn everything there is to know about the brand and concept. From there, the company may or may not guide you in developing your store's specific start-up plan. If you don't have a location or building, they may even help you in finding them.
Comprehensive On-Site Training for You and Your Team - Weeks before your franchise opens, the franchisor will likely have their team come through and finish any of your training (if it wasn't complete) and/or train your employees. In all, you can expect the franchisor to do what they can to help your current team have a successful opening.
Ongoing Support - Good franchisors offer ongoing support to help their franchisees deal with challenges, and to make sure they are doing right by the brand. Some franchisors even work with franchisees to improve not only their teams, but the food and profits.
Whether you want to own a restaurant franchise or any of the others available in our inventory, the success of your franchise will ultimately depend on you. Those interested in owning a restaurant franchise can also rest assured that (most of) the profit they make belongs to them. However, if business gets slow, it will ultimately be the responsibility of the franchisee to get business booming again. To learn more about the opportunities available in our inventory, begin by clicking the franchise you're most interested in below.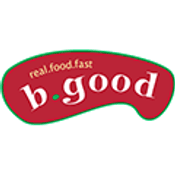 B.GOOD
B.GOOD is a restaurant committed to making "food with roots". Roots that go all the way back to when we were kids. We make food the way our family made it for us - delicious, homemade, wholesome and...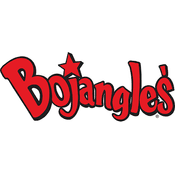 Bojangles' Restaurants
Founded in 1977 in Charlotte, NC, Bojangles' serves only the highest quality and most flavorful food to its loyal customers. A special blend of seasonings gives the food its unique Bojangles' flavor....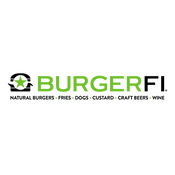 BurgerFi
BURGERFI is committed to being better in a world of fast food hamburgers. Its "Never Ever Program" means no steroids, antibiotics, growth hormones, chemicals, or additives are ever used. Meanwhile,...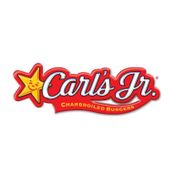 Carl's Jr.
Carl's Jr. is celebrating 70 years in the quick-service industry. What began as a lone hot dog cart in Los Angeles, Calif. in 1941 is today a wholly owned subsidiary of CKE Restaurants Holdings, Inc....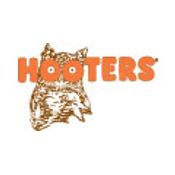 Hooters of America, LLC
Hooters of America, LLC is the Atlanta-based operator and franchisor of over 400 Hooters restaurants in 26 countries. The first Hooters opened October 4, 1983, in Clearwater, Florida and the brand...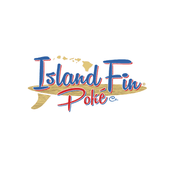 Island Fin Poke Company
We are a quick casual restaurant that serves incredible Hawaiian style poke in a cool casual environment and transports you from the every day to that surf shack on the beach. Come try our sustainable...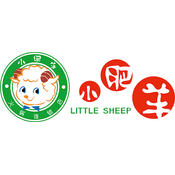 Little Sheep Hot Pot
Little Sheep opened its first restaurant in August 1999 in Inner Mongolia, featuring its Mongolian-style hot pot cuisine characterized by a unique aromatic soup base and Mongolian lamb specialties....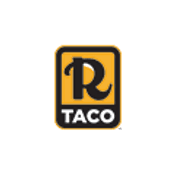 R Taco
R Taco™ is a distinctive fast-casual taco concept, inspired by fun and adventure. Our menu features a variety of tasty tacos at an affordable price, in a lively and welcoming environment. Each taco is...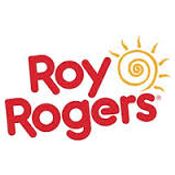 Roy Rogers
QSR family favorite Roy Rogers serves the "Holy Trio" of Protein: hamburgers, roast beef sandwiches and bone-in fried chicken, custom made-to-order 'Fix-ins' bar, plus nine sides and a hearty...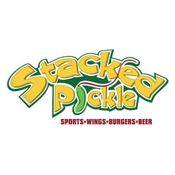 Stacked Pickle
Started in 2010, Stacked Pickle is Indy's favorite neighborhood restaurant and sports bar! We have a solid brand where people like to gather and come back for more! We offer generous portions at a...

The Brass Tap
The Brass Tap is a premium upscale craft beer bar that offers 60 different craft beers on tap and more than 300 varieties of imports, local craft beers, premium wine and food with options for premium...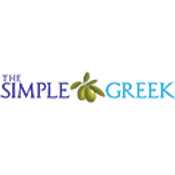 The Simple Greek
The Simple Greek is redefining the traditional Greek restaurant with an interactive concept that combines premium ingredients, open kitchens and Greek atmosphere in a fast casual setting.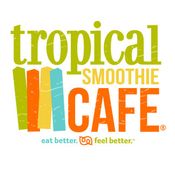 Tropical Smoothie Cafe
Tropical Smoothie Cafe is a healthier quick casual restaurant chain with over 450 locations in 38 states. Our balanced business model, makes us two brands in one, allowing us to service all dayparts...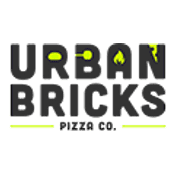 Urban Bricks Pizza
Urban Bricks Pizza is THE build-your-own pizza and salad joint serving fresh food fast. Your customization starts from the bottom with your choice of crust, sauce and toppings. With over 40 meats,...