Bar & Pub Franchises Opportunity
Bars and pubs are close to a staple in American life, particularly among younger adults. Everything from birthday parties to business meetings and other social events happen in a bar, so it's no surprise that the industry generates revenue of about $26 billion dollars each year. According to research agency IBIS World, this industry has also enjoyed growth of about 1.4 percent annually since 2010, and it's expected to remain stable going forward. As this market has experienced a strong resurgence that is also fueling innovation, now is the perfect time to enter the bar and pub industry if you're looking for a challenge that will allow you to grow professionally and financially. Although the main product is alcohol with some food, bar franchise businesses come in many varieties, particularly in terms of theme and ambience. There are bar brands that focus on craft beers, ones that center on specialty drinks, and others that distinguish themselves by the features of their locations. Themes include geography and/or culture, such as a British-style pub, sports, urban settings, arts, and even the eclectic. Wine bars, which usually have a more upscale setting, are also becoming more popular. With so many differences among the brands in product, layout and atmosphere in this industry, doing your homework is strongly advised. Your best chance for success is with a brand you completely believe in, so find the franchise that really holds your interest in all the areas of its business from products to design concepts. As the owner of your own bar and pub franchise business, you'll have the chance to interact with people on a daily basis. Repeat customers are the lifeblood of any successful bar or pub business, and word-of-mouth can make a huge difference in your bottom line. Since service and the customer experience are just as important as product quality in this franchise industry, this industry is a good fit for you if you enjoy working with people and finding the right staff. Since this type of business involves special licensing to sell alcohol, being part of a franchise system is a significant advantage. Your franchiser can help you get all the licensing you need to operate in your state and ensure you're compliant with local laws regarding the sale of alcohol. If you're ready to join the fast-paced world of the bar and pub industry, view our listings to find a brand you believe in near you today.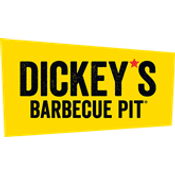 Dickey's Barbecue Pit
At Dickey's Barbecue Pit, we are passionate about the art of great barbecue! And we are proud to be the largest barbecue franchise in the world.
READ MORE
$300,001 - $400,000