Beverage Franchise Opportunity
Beverage franchises include everything from coffee shop franchises to juice drinks & fruit smoothies franchises. If you're looking for a healthy franchise business opportunity or a yet un-tapped market to introduce a new product to, this may just be the way to go.
Many of these franchises also offer additional health-related products to complement the drinks. There are franchises here that serve healthy alternatives to other run-of-the-mill drink options and consumers today are flourishing as more and more people look to take better care of their bodies. That's why many beverage franchise business opportunities have a great deal of public interest.
Beverage franchises include a variety of available concepts in drink franchises, soda businesses, beverage distribution and drink machine businesses, all exceptional options for the dedicated investor.
The story of the American franchise begins with a single beverage: Coca-Cola. In 1886, John S. Pemberton created the now internationally-known product and marketed the soft drink. As the product began to grow in popularity, it became impossible for Pemberton himself to manage sales directly. Franchising the finished product as well as the syrup to make the cola, he found that he could grow his market, create jobs and help others to reap some of the profits.
Today, the country's most popular coffee and drink franchise for sale sits comfortably inside the top-ten franchises in the US , Dunkin Donuts. While Dunkin Donuts is understandably beloved from coast to coast, there are a variety of other, not as well-known beverage franchises for sale that allow for an enterprising entrepreneur to step in and elevate them in a local area.
Beverage franchises offer a unique opportunity for the intelligent investor. The products offered by the franchise are often easily marketed and draw hype across demographics, while customers spend fairly little time inside the physical retail space, making upkeep and insurance much more affordable. While every franchise opportunity has its unique advantages and disadvantages, beverage franchises are more easily adapted to virtually any neighborhood and can hire almost any type of employee. This contrasts restaurant franchises in which some are more popular in given demographics and required some skilled labor such as chefs, servers or bartenders.
The beverage franchises for sale here run the gamut from international brands that have recognition of above 98% to niche establishments that can garner a large local following if placed in the right environment. The offerings here include health-focused franchises that fit the fitness-minded casual spender, decadent parlors where customers can enjoy sweet treats, casual options for a quick bite and a warm cup and even franchises that offer tantalizing dining options in addition to special adult beverages. Every beverage franchise for sale here has market representation and presents an opportunity for owners, employees and investors.
BeTheBoss.com has numerous franchise options for the discerning investor to browse and purchase. To learn more about what beverage franchise you may want to invest in, check out the brands below, each with a brief explanation of what they offer and their established profile in the U.S.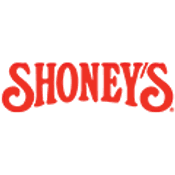 Shoney's Restaurants
Shoney's restaurants is a legacy restaurant brand that was established in 1947. We serve all American cuisine with a southern twist and are known for our legendary fresh food bar and innovative menu....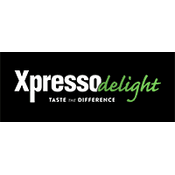 Xpresso Delight
Founded in 2003, Xpresso Delight specializes in providing espresso coffee systems and our exclusive proprietary premium blend of coffee to the high-end corporate market in Australia, New Zealand and...