Beverage Franchise Opportunity
Beverage franchises include everything from coffee shop franchises to juice drinks & fruit smoothies franchises. If you're looking for a healthy franchise business opportunity or a yet un-tapped market to introduce a new product to, this may just be the way to go.
Many of these franchises also offer additional health-related products to complement the drinks. There are franchises here that serve healthy alternatives to other run-of-the-mill drink options and consumers today are flourishing as more and more people look to take better care of their bodies. That's why many beverage franchise business opportunities have a great deal of public interest.
Beverage franchises include a variety of available concepts in drink franchises, soda businesses, beverage distribution and drink machine businesses, all exceptional options for the dedicated investor.
The story of the American franchise begins with a single beverage: Coca-Cola. In 1886, John S. Pemberton created the now internationally-known product and marketed the soft drink. As the product began to grow in popularity, it became impossible for Pemberton himself to manage sales directly. Franchising the finished product as well as the syrup to make the cola, he found that he could grow his market, create jobs and help others to reap some of the profits.
Today, the country's most popular coffee and drink franchise for sale sits comfortably inside the top-ten franchises in the US , Dunkin Donuts. While Dunkin Donuts is understandably beloved from coast to coast, there are a variety of other, not as well-known beverage franchises for sale that allow for an enterprising entrepreneur to step in and elevate them in a local area.
Beverage franchises offer a unique opportunity for the intelligent investor. The products offered by the franchise are often easily marketed and draw hype across demographics, while customers spend fairly little time inside the physical retail space, making upkeep and insurance much more affordable. While every franchise opportunity has its unique advantages and disadvantages, beverage franchises are more easily adapted to virtually any neighborhood and can hire almost any type of employee. This contrasts restaurant franchises in which some are more popular in given demographics and required some skilled labor such as chefs, servers or bartenders.
The beverage franchises for sale here run the gamut from international brands that have recognition of above 98% to niche establishments that can garner a large local following if placed in the right environment. The offerings here include health-focused franchises that fit the fitness-minded casual spender, decadent parlors where customers can enjoy sweet treats, casual options for a quick bite and a warm cup and even franchises that offer tantalizing dining options in addition to special adult beverages. Every beverage franchise for sale here has market representation and presents an opportunity for owners, employees and investors.
BeTheBoss.com has numerous franchise options for the discerning investor to browse and purchase. To learn more about what beverage franchise you may want to invest in, check out the brands below, each with a brief explanation of what they offer and their established profile in the U.S.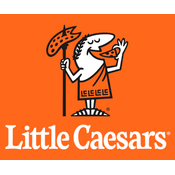 Little Caesars
Little Caesar is growing in prime markets across the country, and offers strong franchisee candidates an opportunity for independence with a proven system.
READ MORE
$500,001 - $1,000,000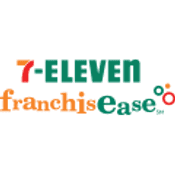 7-Eleven, Inc.
Starting your own franchise is easier than you think. Franchising puts you in control of your future and allows you to build a business that fits your life. And franchising with 7-Eleven® might be the...
READ MORE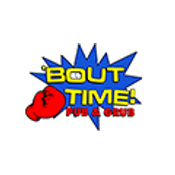 Bout Time Pub & Grub
Fresh, high quality pub fare and a full service bar featuring specialty cocktails and beers are served in a distinctive, casual, sports themed facility. Pubs range in size of approximately 3,000-4,000...
READ MORE
Brooke's Sno-World
Our mission is to provide our guests with high quality food and desserts with the Brooke's Sno-World's signature snoball flavors and the exceptional, friendly service through our passionate team...
READ MORE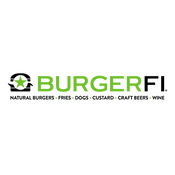 BurgerFi
BURGERFI is committed to being better in a world of fast food hamburgers. Its "Never Ever Program" means no steroids, antibiotics, growth hormones, chemicals, or additives are ever used. Meanwhile,...
READ MORE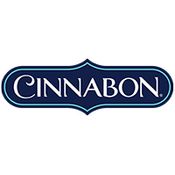 Cinnabon
Serving delicious goodies for more than 30 years, the Cinnabon Brand has grown into a worldwide phenomenon with unmatched crave appeal. Today, with more than 1,500 bakeries in over 60 countries, our...
READ MORE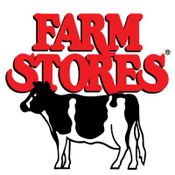 Farm Stores
Farm Stores, the largest, most innovative drive-thru convenience store chain in America, is franchising for the first time. The brand is targeting qualified single-unit and multi-unit candidates, as...
READ MORE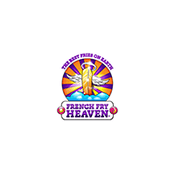 French Fry Heaven
The Most Original and Creative Restaurant on Earth! Now backed by the strength and operational excellence of one of the strongest company's around. This is a revolutionary franchise that is fun,...
READ MORE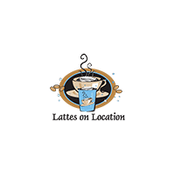 Lattes on Location
Enjoy the atmosphere of a fine coffee shop everyday without the expense of brick and mortar. By bringing the specialty coffee experience to your clients at the location of their choice, you create the...
READ MORE
Mr. Brews Taphouse
Mr. Brews Taphouse is 48-60 craft beers and our award winning, fresh, cooked to order burgers, fresh-cut fries, homemade potato chips tossed in proprietary seasonings. Home of the Kentucky bourbon...
READ MORE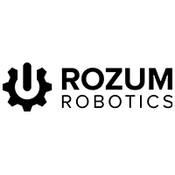 Rozum Robotics
R/CAFE by Rozum Robotics is a fully autonomous robotic barista designed to make best coffee in town and to provide its customers with the most non-intrusive service ever. Top Quality. No...
READ MORE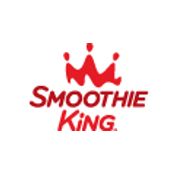 Smoothie King Franchises, Inc.
Smoothie King Franchises, Inc. is a privately held, debt-free, New Orleans-area-based franchise company with 607 locations in 33 US states and internationally in three countries (Korea-104 locations,...
READ MORE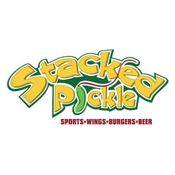 Stacked Pickle
Started in 2010, Stacked Pickle is Indy's favorite neighborhood restaurant and sports bar! We have a solid brand where people like to gather and come back for more! We offer generous portions at a...
READ MORE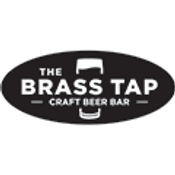 The Brass Tap
The Brass Tap is an upscale neighborhood craft beer bar offering far more than the typical beer bar experience. We offer a selection of 60 taps of local and international rotating craft beers and...
READ MORE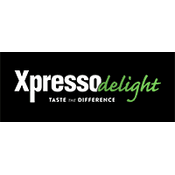 Xpresso Delight
Founded in 2003, Xpresso Delight specializes in providing espresso coffee systems and our exclusive proprietary premium blend of coffee to the high-end corporate market in Australia, New Zealand and...
READ MORE