Health & Fitness
A healthy lifestyle involves so much more than simply eating right; a healthy lifestyle involves exercise and engaging in regular physical activity. Fitness has evolved into so much more than just a jog around your neighborhood because now staying fit has so many more possibilities including gyms with state-of-the-art equipment, kickboxing centers, yoga studios, and so many other options. Society has placed such a positive emphasis on exercise and maintaining a healthy lifestyle that health and fitness opportunities are already popular, and their popularity will continue to grow in the future. With a health and fitness franchise, you have the opportunity to help change people's lives by engaging them in a healthy lifestyle.
American Family Care
American Family Care Urgent Care centers (previously Doctors Express) provide quick, convenient and affordable walk-in medical care in over 165 locations across the country. National demand for...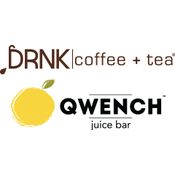 DRNK coffee + tea / QWENCH juice bar
Born in Hollywood, DRNK coffee + tea and QWENCH juice bar have since grown into two of the most popular beverage spots for the millennials of Southern California.