Food Franchise Opportunities
Business trends come and go, but fast food is here to stay, and fast food franchises for sale remain popular points of interest for entrepreneurs. Ever since their boom in the 1950s, food franchises have remained a mainstay of the American economy. The numbers practically speak for themselves:
Food franchises make up more than 36% of total franchises in the US and employ over 50% of all franchise workers
The food franchise industry generates sales of nearly $500 billion per year
61% of food franchise establishments are fast food. 24% are retail food (i.e., convenience stores) and 15% are full-service restaurants
The food franchise industry is a diverse one, comprising everything from full-service, sit-down dining to grab-and-go convenience stores to pop-up coffee stands and ubiquitous food trucks. Major segments of the industry include:
Fast food: By far the powerhouse of the food franchise industry, albeit one that must adjust rapidly to shifting consumer preferences. Many have increased their relevance by hopping on opportunities to offer healthy food as part of their franchise.
Full service: This sector comprises 5% of all franchised establishments in the United States.
Coffee: Thanks to the ubiquity of coffee drinkers, these franchises have staying power.
Pizza: While met with recent challenges, the pizza franchise industry has bounced back with strong growth thanks to its adaptability.
Food gifting: An $18 billion industry, food gifting allows customers to send baked goods, candy and the like to recipients.
Bakery: Bakery franchises, which sell not only baked goods but also soups, sandwiches, coffee and other beverages, have enjoyed consistent growth over the past decade.
Juice & smoothie: This industry generates $2 billion in annual sales.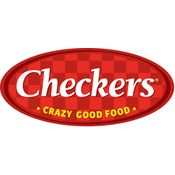 Checkers Drive in Restaurants
For over 30 years, Checkers & Rally's has focused on bold and flavorful food, amazing value for our guests, and restaurant profitability. We differentiate ourselves by specializing on a successful...
READ MORE
$1,000,000+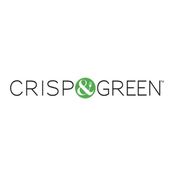 Crisp & Green
We believe nourishing your healthy lifestyle goes beyond the kitchen. We are devoted to delivering an exceptionally crisp experience to our guests, not just with our chef-crafted & scratch-made menu,...
READ MORE
$1,000,000+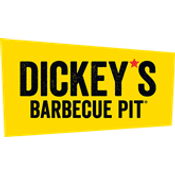 Dickey's Barbecue Pit
At Dickey's Barbecue Pit, we are passionate about the art of great barbecue! And we are proud to be the largest barbecue franchise in the world.
READ MORE
$300,001 - $400,000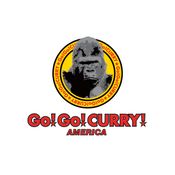 Go Go Curry
Go! Go! Curry® is a Japanese Curry quick service restaurant with a simple and efficient kitchen. We are proudly serving delicious Japanese comfort food across the US.
READ MORE
$300,001 - $400,000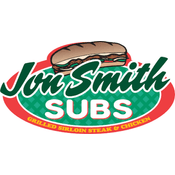 Jon Smith Subs
Jon Smith Subs is a FRESH new opportunity with a track record for success, serving high quality subs, right off the grill, since 1988.
READ MORE
$300,001 - $400,000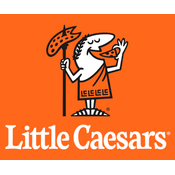 Little Caesars
Little Caesar is growing in prime markets across the country, and offers strong franchisee candidates an opportunity for independence with a proven system.
READ MORE
$500,001 - $1,000,000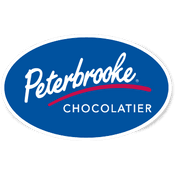 Peterbrooke Chocolatier
Peterbrooke Chocolatier transforms the art of fine European chocolate making into a truly American experience by combining the very best ingredients and old world techniques with a variety of...
READ MORE
$200,001 - $300,000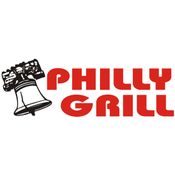 Philly Grill
Philly Grill is a high quality fast casual restaurant specializing in Original Cheese Steaks and a sports bar type menu.
READ MORE
$100,001 - $200,000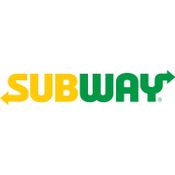 Subway
When you own a SUBWAY® restaurant, you're part of the world's largest restaurant chain and one of its most recognized brands, and you'll get the support and experience that comes with it. Be part of a...
READ MORE
$100,001 - $200,000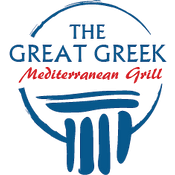 The Great Greek
Simple Yet Delicious Greek Food In A Fast Casual Setting. Get In Early On This Under Served Food Segment!
READ MORE
$400,001 - $500,000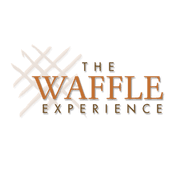 The Waffle Experience
The Waffle Experience proudly offers a waffle-inspired menu where farm fresh ingredients come together with scratch kitchen recipes.
READ MORE
$300,001 - $400,000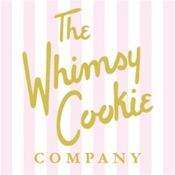 Whimsy Cookie Company
Whimsy Cookie Company is a fun, magical, happy, sparkling, pink and whimsical cookie company! Our Customers say, "It is just a fun place to be!!!
READ MORE
$300,001 - $400,000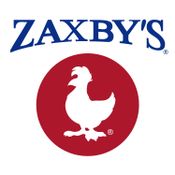 Zaxby's
Zaxby's offers fresh, prepared-at-order chicken fingers, wings, sandwiches and salads in a fun, quick-casual family environment. Zaxby's founders Zach McLeroy & Tony Townley looked around their...
READ MORE
$400,001 - $500,000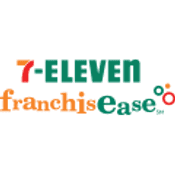 7-Eleven, Inc.
With 7-Eleven®, you can enjoy being part of one of the world's strongest brands. - We're more than just a convenience store – we're the world's largest convenience retailer. - With approximately 7,176...
READ MORE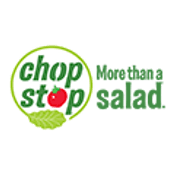 Chop Stop
Chop Stop is a low-cost chopped salad concept with significant regional brand recognition, especially surrounding the LA-metro area, and nearing 10 years in business. By offering a unique menu of...
READ MORE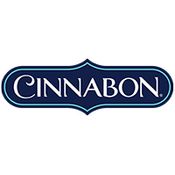 Cinnabon
Serving delicious goodies for more than 30 years, the Cinnabon Brand has grown into a worldwide phenomenon with unmatched crave appeal. Today, with more than 1,500 bakeries in over 60 countries, our...
READ MORE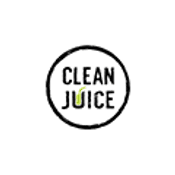 Clean Juice Franchising
First and only USDA Certified Organic Juice Bar.
READ MORE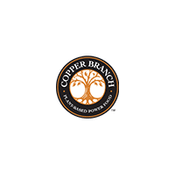 Copper Branch
Copper Branch is a Plant Based Power Food Quick Serve Restaurant serving an all day hot and cold menu that requires no grilling or frying. Previous restaurant experience in not a prerequisite to...
READ MORE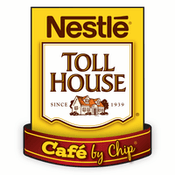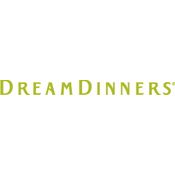 Dream Dinners
The Dream Dinners mission to strengthen American families by bringing back the homemade meal. By providing busy moms a homemade, made easy solution for their family, Dream Dinners allows them to spend...
READ MORE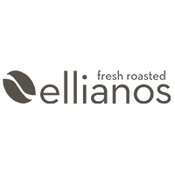 Ellianos Coffee Company
Ellianos Coffee Company is a double-sided drive thru speciality coffee franchise. Our motto, "Italian Quality at America's Pace", captures our goal of providing high quality products in an efficient...
READ MORE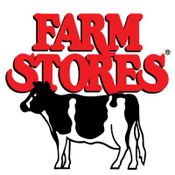 Farm Stores
Farm Stores, the largest, most innovative drive-thru convenience store chain in America, is franchising for the first time. The brand is targeting qualified single-unit and multi-unit candidates, as...
READ MORE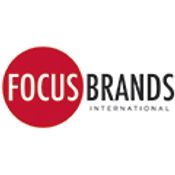 Focus Brands International
Atlanta-based FOCUS Brands is a global franchisor, licensor, and developer of over 6,000 locations in more than 55 countries. Representing at this event the brands names Carvel® and Cinnabon®.
READ MORE
Freddy's Frozen Custard & Steakburgers
Freddy's offers a unique combination of cooked-to-order steakburgers seasoned with Freddy's Famous Steakburger & Fry Seasoning®, Vienna® Beef hot dogs, shoestring fries paired with Freddy's Famous Fry...
READ MORE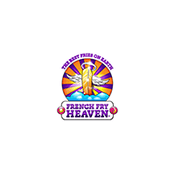 French Fry Heaven
The Most Original and Creative Restaurant on Earth! Now backed by the strength and operational excellence of one of the strongest company's around. This is a revolutionary franchise that is fun,...
READ MORE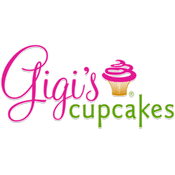 Gigi's Cupcakes
Gigi's Cupcakes has grown from a single store in Nashville, TN in 2008, to the most sought-after gourmet cupcake and bakery franchise in the country. With franchise locations in 23 states, our model...
READ MORE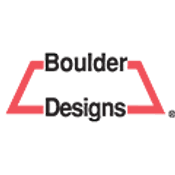 Global Franchise Group
Global Franchise Group, LLC is a strategic brand management company with a focus on franchising. It owns a portfolio of franchise brands that includes two retail franchises: The Athlete's Foot and...
READ MORE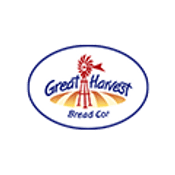 Great Harvest Franchising
One of a kind bakery cafes specializing in made from scratch artisan breads from the best wheat sourced exclusively from Montana. Handmade sandwiches, salads, soups and grain bowls. Featuring a hub...
READ MORE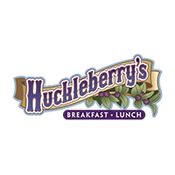 Huckleberry's Breakfast & Lunch
Interested in owning a franchise that takes you to the "bayou" every morning & gets you home for dinner every night? Operating hours are 7AM to 3PM. The southern inspired food, captivating ambiance &...
READ MORE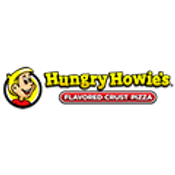 Hungry Howie's
At Hungry Howie's, we have combined quality ingredients and decades of successful experience to create an outstanding, growth-oriented business operation. Our delicious, high-quality Flavored Crust™...
READ MORE