Business Services Franchises Opportunities
From office furniture to copiers and binders, office products and services are in high demand to all business sizes and locations. Even home based businesses use business products and services such as brochures, laminations, trade booths and mailing concepts.
Network Lead Exchange
Online networking platform that allows business owners and professionals to send and receive referrals and commissions.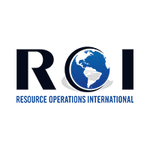 Resource Operations International
We at R.O.I. are the leading experts in outsourcing and consultation service for small and medium-sized businesses. Resource Operations International is the global solution to cost management and...