FranchiseExpo.com spotlights Smallprint, the original fingerprint jewelry company — creating beautiful pieces of handmade, silver jewelry that capture a loved one's fingerprint, hand print, foot print, drawing or writing and immortalizing them in a stunning, lasting keepsake. The network has grown to some 140 franchisees in five continents. Smallprint has become a truly international business with franchises in 22 countries.


About The Smallprint Opportunity
When you start your own Smallprint franchise, you receive everything you need to get your business off to a flying start. Your initial package includes:
All tools and equipment needed to make Smallprint keepsakes.

Ongoing access to the Smallprint name and trademark

Support and intensitve training with pre-course preparation and post-course follow up.

Extensive stock of personalised marketing materials and your own website page.

Generous stock of raw materials that will make up your first sales!
Smallprint On Fox News Live
Smallprint founder, Maija Pykett, is interviewed live on Fox Business about the growth of the company and its plans for future franchise expansion. Watch now!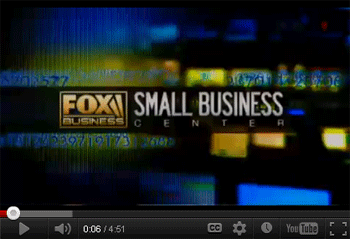 Learn more about the benefits of starting and running your own children's business with a Smallprint Franchise.

Investment: $10,000 - $25,000


Author: AmyKelly Petruzzella, FranchiseExpo.com
SHARE: