The Growth Coach
Franchise
| | |
| --- | --- |
| | $50,000 |
| | $42,900 |
| Units in operation | 84 |
| Franchising Since | 2003 |
THE GROWTH COACH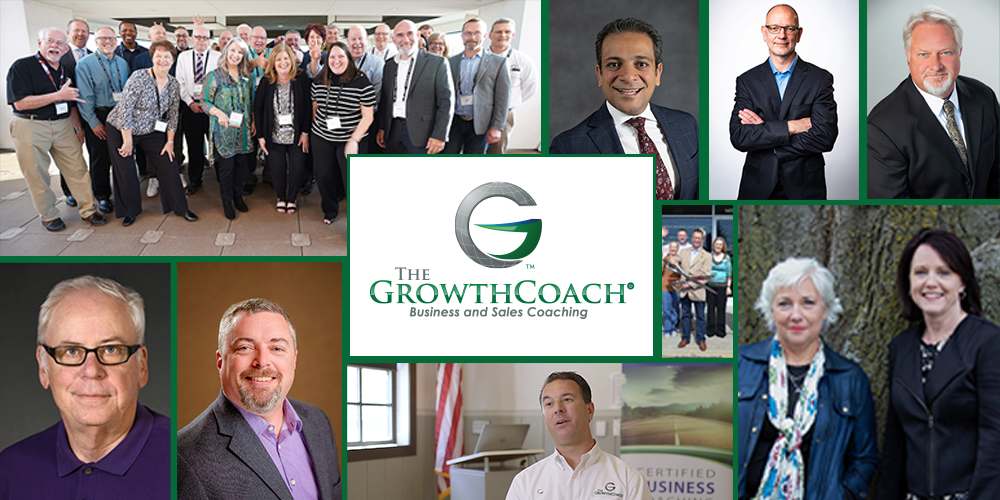 About Us
By launching a Growth Coach business, new franchise owners inherit a proven coaching system and all the benefits of a committed corporate support team, providing marketing, sales, and development assistance to launch the business successfully and ensure their continued growth. Bolstered by the low initial investment, countless revenue streams, superior training, and a Strategic Start TM program; an industry-first Growth Coach initiative providing new franchisees with immediate clients and instant income, anyone can be successful as a Growth Coach Business Owner.
At both the corporate and franchise levels, education and service are at the heart of what defines The Growth Coach. Though prospective franchisees are often drawn by the allure of a proven system, and the opportunity to make money as their own boss, the definition of a Growth Coach is much more than just financial success. Growth Coach owners are passionate about assisting business owners and sales professionals at all levels and, as a result, create connections that last a lifetime. Their desire to improve the lives of small business owners everywhere has led to a presence in over 140 markets in the US, Canada, Mexico, Central America, South America, Spain, India, and Australia with more international opportunities now available. Due to the success of its franchisees, national publications have begun to take notice, including Entrepreneur Magazine, USA Today, and The Wall Street Journal.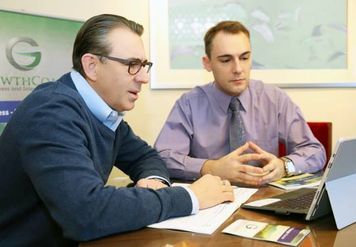 Why Choose The Growth Coach?
The coaching industry is growing by $200 million every year and there are currently 28 million small businesses in need of The Growth Coach's services. The market for business coaching is exploding; what better way to take advantage than by joining the most trusted name in the industry? - The Growth Coach.
Advantages of joining The Growth Coach:
Low Overhead/High-Profit Margins
Infiltrate two hot markets—business and sales coaching
Proven System for Growth and Results
Proprietary Technology & Digital Assets
Unique Group Coaching Approach
Work from Home
More than Business Coaching—change lives
Growth Coach provides you with a proven and tested curriculum and provides you with the materials needed to present to your clients, so you won't need to worry about creating lesson plans. And with newly implemented digital assets, coaching is easier and more comprehensive than ever.
The Growth Coach also offers an instant-client program called the Strategic Start TM. This program allows you to immediately have coaching clients and receive income by partnering with Strategic Franchising's 4 affiliate brands.
Winner's Circle
With the exclusive Winner's Circle program, franchise owners can earn back their entire franchise fee upon reaching predetermined milestones in their first 2 years in business.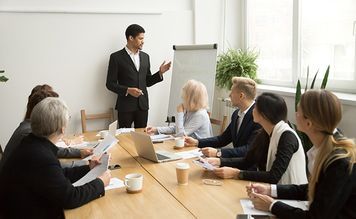 Training and Support
When prospective business owners make the decision to become part of The Growth Coach, they're making a commitment to themselves, their families, and their community. Franchisees can expect dedicated support staff to accompany them through every step of the onboarding and operating process; to provide training, develop new materials to respond to market demands, and help franchisees achieve continuous expansion.
Becoming a Growth Coach franchise owner doesn't require years of experience at the highest levels of business, quite the contrary. Some of Growth Coach's most successful franchisees come from backgrounds in sports, accounting, logistics, and more. Their corporate team is confident they perfected rigorous training programs that cover every aspect of the coaching experience. Franchisees old and new can expect constant support, ever-increasing coaching/marketing assets, and a business model designed for long-term success.
The path to becoming a Growth Coach begins almost immediately after signing the franchise agreement. Within hours of signing, new franchisees are welcomed with the five-week Jump Start Program TM; an online, in-home training program that prepares them for the week-long on-site training in Cincinnati. After onboarding, the training and support doesn't stop. Growth Coach owners, no matter opening, operating, or expanding, are given as much coaching, support, and guidance as they need.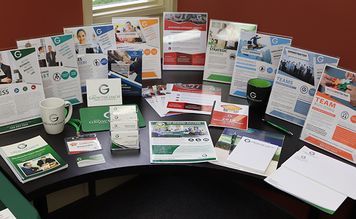 Ideal Candidate
Growth Coach boasts franchise owners from a wide range of backgrounds. Its founder, Dan Murphy, before starting The Growth Coach was a CPA for an international accounting and auditing firm. While many Growth Coach business owners have a background in consulting, or corporate, or business in general, they are far from the only viable or sought-after franchisees.
The Growth Coach corporate team is that being a successful business coach isn't exclusive to coaches with a typical background. In the words of The Growth Coach President, Lisa Hudson; "We want our coaches to have a heart for coaching and the desire to help business owners, managers, and salespeople to reach new heights of success. If they enter the business with that mindset, the sky is the limit."
Franchisee Testimonials
"I was a coach beforehand by myself, making up a custom solution to every single problem that came up. What I found in the Growth Coach was a system that was organized, very professional and it all made sense." — Tim Bartholomew, The Growth Coach of Springfield Missouri
"Strategic Start gave me coaching clients from almost day one. I knew that I had things to do and money coming in because of the way the program is structured. It really helped that it gave me a sense of success early." — Steve Beers, The Growth Coach Texas Gulf Coast
"In every case, you can see the engagement arise, you can see the leaders take on a more powerful leadership role, and then the sales increase. I wish I was able to work with 1,000 more companies because then I could have an even bigger impact." — Kurt Treu, The Growth Coach of Greater Cleveland
*** Be sure to ask about our $2,000 Veteran's Discount***
Request More Information to Speak to a Growth Coach Representative Today!
Is this your franchise?
Contact us to unlock your franchise's page to add content and get leads!