SpeeDee Oil Change & Auto Service®
Franchise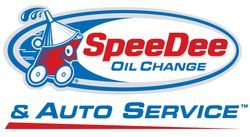 SpeeDee Oil Change & Auto Service has been franchising for over 40 years and has over 150 locations across the US and in Mexico.
| | |
| --- | --- |
| | $75,000 |
| | $35,000 |
| Units in operation | 180 |
| Franchising Since | 1980 |
SpeeDee Oil Change & Auto Service® is a locally owned and operated franchise auto repair business, providing a full range of preventive and corrective auto maintenance services to our customers. We strive to provide the finest and most personalized car care for every vehicle we service with SpeeDee Performance Certified Technicians, state-of-the-art computerized diagnostic equipment, and quality name brand parts and products.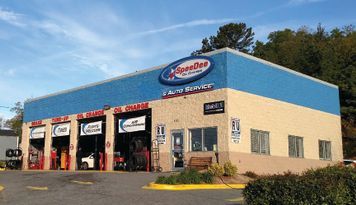 Full Service. Full Speed. Full Trust.™
With 40 years in the automotive service and repair industry, SpeeDee is proud to stand out as a leader. We're rapidly expanding and looking for progressive entrepreneurs with a strong desire to own and grow their own business.
As vehicle lifespans continue to climb worldwide, the Automotive Repair Aftermarket and Maintenance Industry is poised for substantial long-term growth. Longer vehicle retention means that today's new vehicles may be serviced for the next 10-15 years. Also, with the increase of vehicle complexity, comes a greater demand for service providers.
Simply put, now is the time to grow. With more than 150 locations across the US and Mexico, SpeeDee Oil Change & Auto Service® is launching an aggressive new franchising initiative aimed at expanding our presence in our US markets.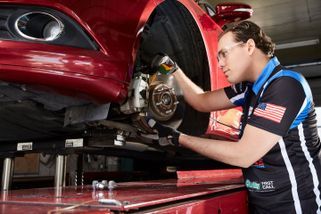 Flexible Approach
SpeeDee Oil Change incorporates a flexible franchising approach, a way for franchisees to customize their facilities and services for different markets and investment profiles.
Expansion Markets Targeted for New Development
Convert a non-auto facility to a SpeeDee
Convert an operating auto service business to a SpeeDee
'Build to Suit' by developer
New construction
Operating Locations Available for Franchise
Company operated centers
Franchisee operated centers


Unparalleled support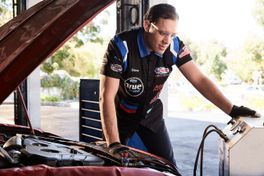 Your training starts long before you open the doors of your service center and continues throughout the life of your franchise.
We provide the tools and strategy to put you on the path to success. We follow it up with ongoing franchise support, training, information systems, and marketing programs that foster customer loyalty and help create repeat business.
Regardless of your experience in automotive maintenance, we'll provide every franchisee with essential support at every step: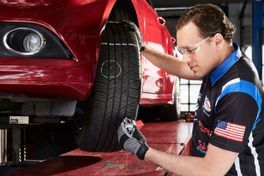 Finding the right location for your franchise and assisting with negotiation of property leases/purchases, whether you're building from scratch or converting an existing structure.
Offering intensive, hands-on training, covering all aspects of running a SpeeDee location, for you and your team members. And not just at the beginning; we provide continuous programs for the entire length of your franchise agreement.
Providing the support and resources you need to market your center and your services. Whether it's national, regional or local marketing, we provide the tools and guidance you need to promote your business.
Providing access to our industry-leading point-of-sale computer system, a powerful business management and accounting tool that enables you to monitor and improve daily operations by tracking sales data, product inventory and labor earnings-to-revenue ratio.
Providing access to highest quality products at negotiated rates. Because SpeeDee has the unbridled purchasing power of more than 150 locations, our franchisees do not have to spend their valuable time searching for products and equipment or chasing after a better deal.
Single unit and multi-unit opportunities are now available across the country. Get started! We are looking for hard-working franchisee candidates to grow with us. If you have a passion for superior service, we invite you to start the franchise process today!
*180 units; 63 of these units are Midas/SpeeDees not owned by FullSpeed Automotive.


SPECIAL OFFERS
VETERANS & FIRST RESPONDERS:
We offer a $10,000 discount on license fee, plus royalty fee discount for first two years.
Is this your franchise?
Contact us to unlock your franchise's page to add content and get leads!