Crunch Fitness Franchise
Business Opportunity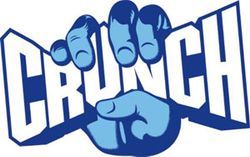 Crunch Fitness Franchise is the most progressive and competitive fitness franchise model in the U.S.
| | |
| --- | --- |
| | $1,000 |
| Investment | $500,001 - $1,000,000 |
| Units in operation | 100 |
| Franchising Since | 2010 |
---
CAPITAL REQUIRED         $300,000 - $400,000
---
NET WORTH REQUIRED       $1,000,000
---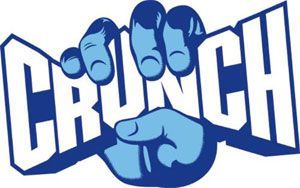 About Crunch Fitness
Crunch Fitness Franchise is the most progressive and competitive fitness franchise model in the U.S. With outstanding growth in all categories, unit sales, club openings and member growth. In only its first 4 years of business Crunch Fitness Franchise is changing the way consumers view health clubs and already boasts one of the largest membership bases in the fitness industry!

About Crunch Fitness Franchise Opportunities
THE RIGHT BRAND, THE RIGHT INDUSTRY, THE RIGHT TIME.
We realize there are many ways you can invest your money, but none have the potential to be as rewarding or as fun as owning your own Crunch gym franchise. Crunch is widely considered to be one of the most innovative and exciting brands in the fitness space. And the Crunch Franchise business represents the most progressive and competitive fitness model in the industry, one created by a management team that literally helped build the industry from the ground up.
Crunch is one of the hottest fitness clubs, in one of the best industries there is. It's led by a world class team of fitness professionals that have identified a sweet spot in the market that will give franchisees a competitive advantage.
The Model
PRESSURE FREE ENROLLMENT
Because the Crunch brand is so compelling, because its No Judgments philosophy is so resonant and because the value it offers is so apparent, all that's required to get people to join is to let them have a look around.
PERSONAL TRAINING
All Crunch clubs are staffed with first-rate fitness professionals — personal trainers with certifications in a wide variety of specialties. Crunch even features a "PT Bar," a unique resource for members that serves as a relaxed and welcoming spot manned by our professionally certified trainers. Giving your members the opportunity to interact with trainers is a proven formula that drives personal training revenue and bottom line profits. It also increases member loyalty and retention. Crunch's personal training program provides a powerful differentiator from the competition. In order to ensure overhead stays low, Crunch trainers also serve as the instructors for the Class-ic Training program which is an incredible added benefit for your members.
ONLINE FITNESS AND NUTRITION
Many gym-goers find reaching their goals to be a difficult process of trial and error, one that often doesn't pay off - not so for Crunch members. Regardless of what they're looking to accomplish – lose weight, gain muscle or simply live better– they have a secret weapon in our online nutrition and fitness program. Powered by the worldwide leaders in fitness and nutrition, dotFIT and the National Academy of Sports Medicine, Crunch members get 24/7 access to the most sophisticated online program available. From meal planning, menus, recipes, thousands of fitness videos, resources, and tools, to science backed nutritional products – supplements, meal replacement bars and everything in between – our members get well beyond their goals and stay happy, healthy and committed to Crunch.
CLASS-IC TRAINING
Crunch Class-ics take the best of our world renowned Group Fitness program and combine it with the skill set of Personal Trainers to provide workouts that work well. These classes – Belly, Butt and Thighs, Bootcamp, Bosu Bootcamp, BodyWeb with TRX, Tread and Shred, Yoga Body Sculpt and Fat Burning Pilates – hit on all of the fundamentals of fitness: cardio, strength and flexibility. As part of the Class-ic Training program, Crunch will provide a comprehensive instruction program in order to ensure that you get all the help you need to properly execute this facet of the brand. Your Personal Trainers will be fully briefed and certified by a Crunch Group Fitness Master Trainer.
THE VALUE
Certainly, one of the greatest features of a Crunch gym is the incredible value it offers to members. An offer that gets the sheer amount of bang for the modest amount of buck it delivers. When you bring a Crunch gym to your community you're bringing a world-class facility that's attached to a world-class brand that's synonymous with workouts that are both effective and fun. Our $9.95 Base Membership is an amazing value, providing members with all of our state-of-the-art equipment, access to Class-ic Training classes and free introductory Personal Training sessions. Our $19.95 Peak Membership ups the ante on value by throwing in some very attractive perks: For just a few dollars more a month, members get all the value of the Base Membership plus free access to our online fitness and nutrition program; free unlimited guest passes; free access to other franchise clubs; and unlimited tanning.
FINANCING
Getting the funds together for your Crunch gym can be a job in and of itself. That's why we offer you the guidance you need to fund your Crunch gym franchise. We'll sit down with you to review your personal and business finances and, based on what we find, recommend just the right products and services for financing your very own Crunch.
SITE SELECTION
One of the most important decisions you'll make about your gym is one of the first decisions you'll make: Where to put it. Luckily, our real estate team is comprised of experts who have extensive experience dealing with every aspect of site selection. They're well aware of real estate market trends on a national level and will give you specific demographic information about any area you're considering. Plus, once you've chosen a property, they'll advise you with your lease negotiations to assist you with getting the best terms possible. Our goal is to help you land the perfect location to launch and build your business.
DESIGN AND CONSTRUCTION ASSISTANCE
To help you get a handle on it we'll hook you up with a member of our franchise team; they'll function as your go-to guru during each and every phase of your club's design and construction. Additionally, you'll get one of our official design guides, which lays the process out in a simple, straightforward and easy to understand format.
TRAINING & DEVELOPMENT
Crunch franchisees receive world-class training throughout the process. We start with an online orientation session, which covers the basics of Crunch, the details of your Welcome Box, and dive into the Pre-Opening Checklist, which spells out a clear timeline of all franchise activities.
Next we take you into Pre-Sale and Grand Opening training followed by two-day "live" Operations training. And finally, our professional team comes onsite to perform in-store training on our state-of-the-art IT and Systems training to get your team up-to-speed and show you how to access tons of fiscally important reports and information.
SUCCESS TOOLS
Thanks to an aggressive PR arm, a dedicated marketing team and an online presence that's unsurpassed by any of our competitors, the Crunch brand enjoys a high degree of visibility. Because of this, you'll have a built in edge when it comes to getting your franchise noticed. Crunch.com currently sees over 250,000 unique visitors every month and many of those visitors join directly on the website. Additionally, we'll provide you with all of the custom-designed marketing materials you'll need to get the word out about your club on a local level: posters, brochures, banners, direct mail pieces, e-blasts and more. Through Crunch's invaluable marketing console you can access all the aforementioned creative, and also download manuals, employee handbooks, new materials, place orders and make requests to the corporate office.
ALWAYS HERE FOR YOU
Your success is our success. That's why we've made it our mission to give you the tools you'll need to thrive. One of those tools is the ongoing assistance we offer. When you work with us you'll get an online operations manual tailored to the specific phases of your business; advanced training for managers and sales personnel; regional training sessions conducted by corporate representatives, on-site visits at your club or the opportunity to shadow an existing club owner; and, conference calls and webinars held various times each month.

Is this your franchise?
Contact us to unlock your franchise's page to add content and get leads!