Yogurt Franchises
All it takes is a quick glance at the dairy section of any large grocery store to realize that yogurt has practically overwhelmed all other forms of dairy products. This isn't really surprising. After all, the benefits of consuming yogurt have been well documented, and more advantages are coming to light all the time. As the proprietor of your own yogurt franchise, you will be thrust into a business that might not even have reached its peak yet as the appeal of yogurt becomes almost universal among consumers. Its health benefits are considerable, it is a convenient and calorie-friendly snack, and it is often used in recipes, shakes, and smoothies. All that amounts to tremendous demand for a product, and shoppers just can't seem to get enough of it. You probably won't have to do much to convince people they should be eating your yogurt; all you'll have to do is market your business and location and hopefully let the sales start rolling in. The franchise industry as a whole is enjoying a period of significant and steady growth, and of all the franchise opportunities available for you to plunge into, having your own yogurt business just might be one of the best. All of the real selling pitch for yogurt is being done for you by all the large yogurt companies on television, radio, and other media outlets, and all this attention keeps demand soaring for the product. You won't even have to learn much about yogurt yourself because consumers are being so well educated by the blitz of media marketing for all kinds of yogurt products. Whatever help you need in getting started will be provided by the actual owner of your yogurt franchise, and any necessary ongoing support will also be available to you. Once you get your franchise established, you can begin enjoying the benefits of being your own boss and being self-employed. You won't have any manager or supervisor to report to, and you won't have to deal with office politics or any other kind of personality conflicts at the workplace because you run the operation yourself. Unlike many other jobs, when you work hard on your yogurt business, you are the one who benefits from the fruits of your labors - all your extra efforts and commitment will help grow your very own business and increase the brand recognition of your company. The best time to get started with this exciting new opportunity is now! The first step toward becoming the operator of your own yogurt business is to browse our directory listings to see which ones are available in your location.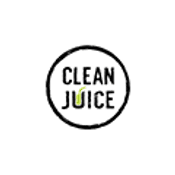 Clean Juice Franchising
First and only USDA Certified Organic Juice Bar.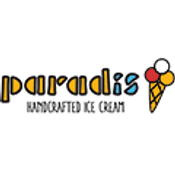 Paradis Ice Cream, LLC
Paradis Ice Cream, originally from Denmark, launched its first US franchise in 2009. Using fresh fruit and ingredients, our award-winning sorbets and ice cream are handcrafted daily at our kitchen in...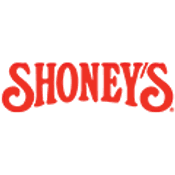 Shoney's Restaurants
Shoney's restaurants is a legacy restaurant brand that was established in 1947. We serve all American cuisine with a southern twist and are known for our legendary fresh food bar and innovative menu....
UNCLE SHARKII POKE BAR
Combined with a food concept that requires no expensive kitchen equipment, Uncle Sharkii Poke Bar is the optimal franchise with low start up costs and lightning fast returns on the return of...