Weight Control Franchises
If you have an entrepreneurial spirit and are looking for a business opportunity that has exceptional growth potential on both a financial and personal level, a weight control franchise might be the right business for you. Under the right direction, this type of business can lead to long-term financial success. The weight control market of the franchise industry is experiencing unprecedented growth, as increasing numbers of people take stock of their health and reach out for solutions to realize a healthy weight and lifestyle. Those seeking weight loss solutions are overwhelmed with choices, but are more likely to turn to name brands, which are proven and reputable. This gives you a significant advantage over the competition, with the potential for long-term stability. This is why franchise businesses are such attractive opportunities for people just like you. As the owner of a franchise weight control business, you have the rewarding opportunity to help people change their lives and make a difference in the community you serve. You will be able to initiate life-altering transformations that will substantially benefit your customers. Not only could you experience financial success, but you will also achieve a personal reward from assisting people who are seeking to reach a better place in their lives. Among the benefits of being part of a franchising opportunity is that you will have the support of the parent company. You will receive a weight control plan, business structure and advertising support that will give you clear advantage over the competition. You will have a name-brand that people trust and recognize, which will help sustain long-term stability. This framework and support is the foundation on which you can build a thriving business. You may have never been involved in this type of business before, but if you have the drive to succeed and a desire to make a difference, you might find it is a natural fit for you. You do not need to be an expert in the field of weight control; you just need the desire to succeed in a market place with exceptional growth potential. You will be in control of your financial destiny. Many people never succeed in business, because they are afraid to take that first step. You can set yourself apart from those people by taking that step and getting started in the weight control industry. If you are interested in the weight control industry, take a look at our franchise listing for the right fit near you.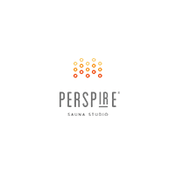 Perspire Sauna Studio
Perspire Sauna Studio entered the $4.2 trillion global wellness industry (2017GWI) in 2010 and developed a successful membership-based infrared sauna studio model with 3 company-owned stores. We...