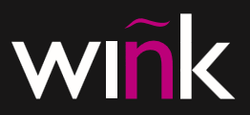 WIÑK has changed the ancient art of threading into a unique experience. Our focus is eyebrow design and customer service excellence.
| | |
| --- | --- |
| | $10,000 |
| Investment | $10,000 - $25,000 |
| Units in operation | 30 |
| Franchising Since | 2007 |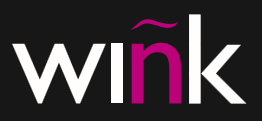 Was open in April 2007 in Lisbon, in a Shopping Mall, and currently has more than 20 stores opened. With the promise of making women's lives easier, and do it in a friendly, faster and professional way, in a clean and comfortable space, any problems with eyelashes or eyebrows, Wink will take care of it!
During the last couple of years, much has been achieved, much testing undertaken, and the partnerships have been established which allow us to expand worldwide.
We are now compromised to open in the next couple of years more than a hundred stores in Brazil and Spain and there's still a lot to come!
STRONG BRAND, PIONEER
And market reference
Due to the great success of our stores for more than 8 years, Wiñk started to replicate the formula creatingthe Wiñk Franchising group. This group works based on the highest standards in the eyebrows and eyelashes services worldwide, reason why is considered already a success in the European franchise market.
EXCLUSIVE TECHNIQUE
We work with a unique technique, developed especially by our eyebrows design department at WIÑK.
Considering aspects such as face shape, type and colour of hair, symmetry, and personal identity, our technique allows us to find the ideal design for every face.
Enhancing natural beauty for all woman, Wiñk is the largest network of specialized eyebrow designers.
EFFICIENT STORE
The store has a modern layout created to provide the best comfort and tailor made service. The stores' design and the personalized training team allows each store to perform a high number of daily customer visits, reaching up to 3.000 a month.
96% RATE OF CUSTOMER LOYALTY
For each service, our clients receive a special massage, which reduce some stress points, improves muscle tone and activates the face's circulation around the eyes. These will help them to get rid of heavy and tired expression.
PROFESSIONAL WIÑK SCREEN SALES
Digital Screens at Wiñk stores are always showing news, ways of use for new products, campaigns, and photos "before and after" which improve the sales of products and services.
100% COTTON THREAD
Our thread is 100% organic cotton, used to remove facial hair, it is more hygienic, less painful, doesn't cause wrinkles and provides more comfort and softness to the customer.
FRANCHISEES
Our franchisees are assisted by regional master franchisees in their own region.
OPERATIVE MANAGERS
A fully operational manager is selected to support each franchisee, giving them a full guidance throughout the partnership period (implementation, first store opening and consultation after the opening).
TRAINING CENTER
We have an exclusive training centre where all the professionals that work in our stores receive exclusive knowledge of our technique. Besides training we share our knowledge of managing new businesses.
MARKETING
WIÑK provides The Brand marketing worldwide. Online Marketing: social network updates (Facebook, Pinterest, Instagram, Google plus and website) Offline Marketing: photo shoots, partnerships, new ideas to implement in the store and products.
STRONG PARTNERSHIPS
L'oréal Paris is the makeup brand available in all Wiñk stores. With this partnership Wiñk offers the complete eye look for customers (eyebrows, eyelashes and makeup) Also other brands and VIP´s are connected to the Wiñk world creating this love brand.
Is this your franchise?
Contact us to unlock your franchise's page to add content and get leads!