Whimsy Cookie Company
Franchise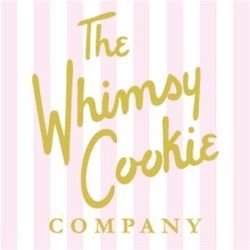 Whimsy Cookie Company is a fun, magical, happy, sparkling, pink and whimsical cookie company! Our Customers say, "It is just a fun place to be!!!
| | |
| --- | --- |
| | $1,000 |
| | $30,000 |
| Units in operation | 9 |
| Franchising Since | 2017 |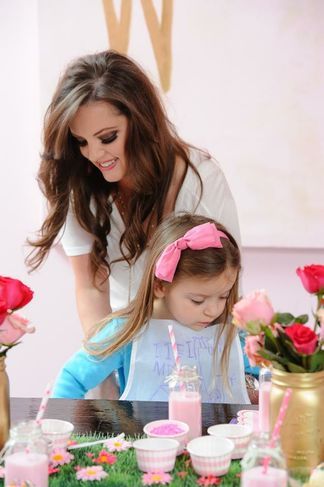 About Us
Whimsy Cookie Company began in 2007, by Founder & Co-Owner, Laurie Suriff. Laurie grew up baking along side her mother, and her secret sugar cookie recipe was always Laurie's favorite. This helped shape Laurie's love of baking. Laurie's husband needed a creative Christmas gift for his clients one year, and Laurie mentioned she could make them all custom cookies. The response from these were so overwhelming that she began getting requests from friends and family. From this success Laurie decided to start Whimsy Cookie Company out of her kitchen.
Over the next three years the Suriff Family saw a lot of cookies. Laurie sold to everyone imaginable, including cookies for family, and friends, for baby showers, weddings, birthdays, tailgating, etc. Laurie's incredibly yummy sugar cookie recipe along with her talented "Whimsical" decorating style quickly began spreading throughout the Memphis, TN area. Whimsy grew quickly by word of mouth and over the next few years Laurie accumulated several hundred clients.
In the Fall of 2011, Laurie received an email from Leigh Anne Tuohy to place an order for Baltimore Raven's themed cookies for their tailgate event for their son, Michael Oher. Leigh Anne and Collins Tuohy had tasted Laurie's cookies at a school event of SJ (Collins little brother) and fell in love with Whimsy! Soon after that, Collins also began ordering cookies for her events and friends.
Collins approached Laurie in the winter 2012 with the idea of joining talents to make Whimsy Cookie Company even better. She and Laurie became equal business partners in Whimsy Cookie Company! About a year later Whimsy Cookie Cookie moved to the "Whimsy House" which is located at 4704 Poplar Avenue, Memphis, TN 38117. This is a dream location in a hundred year old house on the main street that runs through Memphis. This allowed them to give the retail experience their clients were really looking for. The words used to describe the experience in the Whimsy House are magical, fun, happy, welcoming, sparkly, pink, precious, and a whole lot of WHIMSY!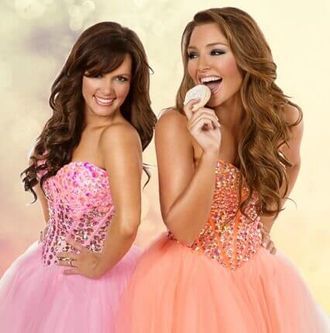 Our Opportunity
Whimsy Cookie Company is the fastest growing custom cookie franchise in the nation. We sell the best sugar cookies, Whimsy cookie bites, Whimsy gooey butter ookies, chocolate chip cookies, chocolate covered oreos, chocolate buttercream sanwiches, oatmeal creme pies, and chocolate chip cookie cake slices to name some of our Whimsy product line.
Whimsy is a passion brand, meaning our customers are known to drive 50 miles or more to get their Whimsy cookies. We provide non-stop assistance to our Franchisees from the day they sign their new Whimsy Franchise Agreement. We are there every step of the way!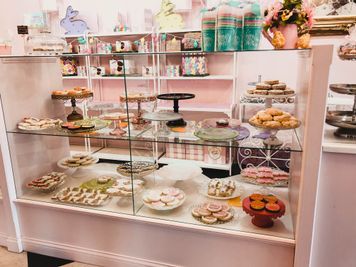 Our Benefits
Low Investment: Total Investment Range $300,000 - $450,000
Hours of Operation: 10:00 a.m. - 6:00 p.m.
Easy to Staff/Train Employees - Whimsy Corporate assists along the way
Protected Territory which is agreed to from Day 1
Multi-Unit opportunities available
To learn more about Whimsy Cookie Company, request more free information to get started!
Is this your franchise?
Contact us to unlock your franchise's page to add content and get leads!