| | |
| --- | --- |
| | $1,000 |
| Investment | $50,001 - $100,000 |
| Franchising Since | 2012 |

About Us
The first used bookstore in this system was started in 2007 in Warner Robins, GA by Shane and AbbeyGottwals. Under the name Gottwals Books, the business has grown from a single store in Warner Robins toa multi-store chain of bookstores with headquarters in Warner Robins. They have applied their drive andthe Gottwals Books team's knowledge and skills to guide successfully the retail service operations.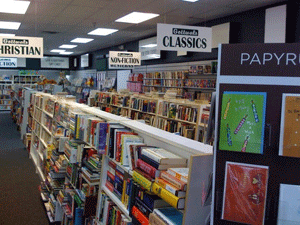 The cornerstone of the Walls of Books™ franchise business philosophy is to bring to the new business awell-designed operation, providing good service, clean surroundings and a family-friendly environmentwith items at reasonable prices. When Walls of Books™ puts its name on something, that tells the customerand the employee that they are going to experience the very best the bookstore has to offer, every time.
Our management, staff, and personnel, trained in courtesy and politeness, treat all customers as friendswho are welcome to enjoy and feel comfortable in our surroundings at their leisure. We give thousands ofoptions to the public. Good book inventory is the most important part of our service operation. Togetherwith fair pricing and a pleasant staff, it will bring customers back, time and time again, becoming the loyalcustomers that build great businesses. The Gottwals family is deeply appreciative of all the faithfulcustomers who have made this system a success.
We believe strongly in this philosophy of service and have now added into it a new ingredient, franchising.The day-to-day operations of Walls of Books™ must be flawless and consistent. That is the reason for astrict franchise system: to ensure all personnel understand the complete picture, and to coordinate theactions of each member of the unit team. This is not a 'get rich quick' scheme. The degree of successdepends on the amount of effort and energy put into learning and executing each phase of the business.With a lot of teamwork and hard work, Walls of Books™ will remain a continued success.
Why Walls of Books™?
Have you ever dreamed about owning your own bookstore? Here's your chance… Take advantage of afranchise opportunity from Gottwals Franchising, Inc. By opening a Walls of Books™ used bookstore, youwill be investing in a retail business that will provide customers the best selection of used books availablein your town. Walls of Books™ appeals to every age level by selling quality used books from nearly everygenre.
Join a system with a proven track record, and open the doors to your own bookstore!
What Kind of Background Do I Need?
No previous experience is required. Simply bring your passion for hard work, customer service, and… ofcourse... books!
The Walls of Books™ franchise concept is perfect for just about anyone in any job situation… the recentretiree, the person looking for a career change, or simply someone who wants to own their own businessbut doesn't know where to start! This might be your perfect opportunity!
What Kind of Investment Will I Need?
As with any business, start-up costs are not set in stone. Many factors will determine the total initialinvestment necessary to open your own Walls of Books™ store. You have many things to consider,including the franchise fee, fixtures, equipment, supplies, and inventory. However, Gottwals Franchising,Inc. streamlines this process, allowing you to open in a timely fashion with cost projections geared towardmaximizing every dollar spent. Take advantage of the experience offered through the Walls of Books™franchise system!
Is There a Training Program?
Yes. Walls of Books™ offers a full training program which includes classroom, on-the-job, and on-siteinstruction for operating your Walls of Books™ store. We will teach you how to buy, trade, and sell usedbooks by giving you the tools, procedures, and systems that have already proven successful.
Is There a Protected Territory?
Yes. All Walls of Books™ owners have a protected territory as defined in the Franchise DisclosureDocuments (FDD).
Do You Help Me Acquire Inventory?
Yes. We will give you access to our channels and affiliates for sourcing your used book inventory.
Do You Help Me Pick a Location?
Yes. We will help you find the perfect location for your new store and offer advice concerning the leaseagreement (when applicable).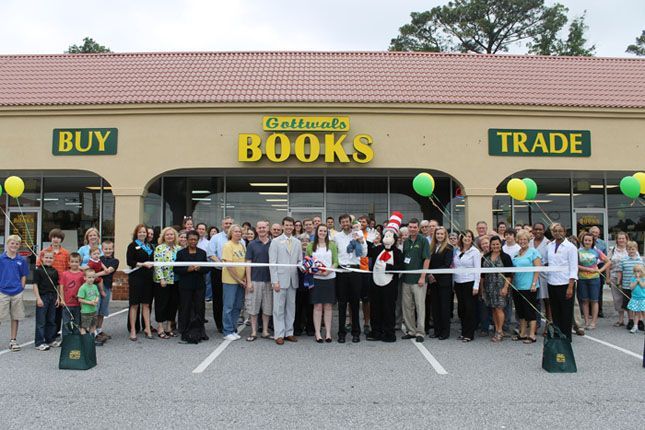 Is this your franchise?
Contact us to unlock your franchise's page to add content and get leads!