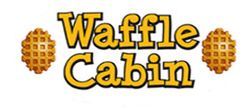 We are a grab & go concept that features our premier product of a Liege Style Belgian Waffle
| | |
| --- | --- |
| | $1,000 |
| | $23,500 |
| Units in operation | 44 |
| Franchising Since | 2012 |
About Us
From its humble beginnings as a food cart operating at Faneuil Hall in Boston where owners Peter Creyf and Ingrid Heyrman introduced Liège-style Belgian Sugar Waffles the concept soon took the mountains and ski resorts of the Northeast by storm – started as Waffle Haus and later changed the name to Waffle Cabin®. Waffle Cabin® became almost overnight the customer favorite for a fresh warm waffle, either "original" (no topping or maple syrup needed, which was crazy since it started mainly in Vermont) or else with a semi-sweet dark Belgian chocolate. [Note: Peter will ALWAYS suggest you first try the waffle "original" as its delicate taste will blow you away.]
Customers were asking for these year-round and Waffle Cabin® started packaging these and selling the waffles online. As that demand grew, and fueled by a franchisee who started this in a new market very successfully, they realized customers really want these year-round. Waffle Cabin® is now planning the expansion beyond the resorts to new markets, i.e. brick & mortar locations in city neighborhoods, oceanfront resort towns, shopping malls, college campuses, transportation centers, adventure parks and concession operations. Festivals and private events have been growing ever since too. Using the original product as a foundation Waffle Cabin® has started to increase its menu offerings by including new toppings on the waffles to meet the requests of new and repeat customers and to appeal to the new year-round operations.
With flour, eggs, butter, vanilla, yeast, … one can make an "OK" waffle (or bread, pancake,… for that matter). But at the hands of a skilled tradesperson, the same can become the Mona Lisa of Waffles ! Comparing a Waffle Cabin waffle to any other is comparing a superior artisan bread to the sandwich bread you buy at the supermarket. There simply is no comparison. Waffle Cabin® will make you forget everything you thought you knew about waffles. A delicious snack simply and conveniently served whether you've got a briefcase, a backpack, a piece of luggage or even ski poles in one hand, this warm and freshly baked waffle puts a smile on people's faces – it's that good !! It has been doing that for centuries in Belgium and Waffle Cabin is bringing it to the US – the right way !
If you want to understand what Waffology® is about, try a Waffle Cabin® waffle. Bon appétit !
Testimonial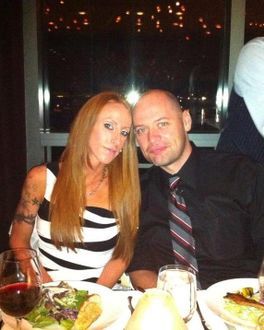 Vanessa and Charles Berry have had years of business experience prior to the start of their relationship with Waffle Cabin® in 2016. When they started their 1st Waffle Cabin® Charles was full time in his career as an engineer/console supervisor at a major gasoline refinery in the Northeast. Vanessa, was/is a young entrepreneur who has worked in Finance for the past 15+ years. They knew the Waffle Cabin® from their ski trips and as with all customers, fell in love with the product. They started thinking about opening up their Waffle Cabin® in Long Beach, NY as an additional business to their current careers.
They were the first to take this new, rapidly growing business located at the ski mountains and resorts and bring it to a brick-and-mortar concept. In less than 2 years, they have been able to expand and grow their initial Waffle Cabin® store to now 2 additional locations on Long Island. One is a mall location, the other an adventure park.
Vanessa and Charles originally had no intentions to open additional locations beyond their Long Beach, NY location. Even though they were in love with the product themselves, it wasn't until they were at the other side of the window serving waffles and seeing and hearing the compliments , seeing those smiles, that they got mesmerized by it all – and found this business to be both fun and having lots of potential. They realized their little Waffle Cabin® in Long Beach was just the start of what could be so much more. And so, they grabbed two opportunities and are continuing to expand and grow their business with Waffle Cabin® because they see this could change their life for the better.
"We receive constant support from the owners of Waffle Cabin® which helps us operate easier; knowing there is someone who is always going to be there for us as franchisees". "Add this to the community of other franchisees in the system and you've got a win-win for all"
Is this your franchise?
Contact us to unlock your franchise's page to add content and get leads!