| | |
| --- | --- |
| | $50,000 |
| Investment | $90,000 - $131,000 |
| | $50,000 |
| Units in operation | 14 |
| Franchising Since | 2019 |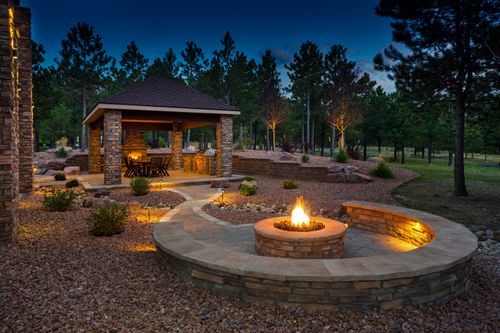 About Us
The Transblue story traces its roots to 2004 when we first launched the company. But construction has been in our blood even longer -- it's what we have always done. In the first five years of the operations, the business consisted of offering primarily landscape maintenance, landscape construction, and general contracting services. The business grew to the point where we had 109 employees, 28 trucks, and a strong, local client base.
In 2009, we made the decision to expand and change the business model, taking the company to a more national level. We achieved this by moving to a subcontractor, rather than employee, model for running the business. Through a careful, deliberate process, we developed a national network of trusted subcontractors which enabled Transblue to win bids on commercial construction-related work throughout the United States. Prior to this switch, we were limited by time and travel. This change allowed us to reach a large section of the country with needs we were now able to service.
We currently work with some of the largest Fortune 500 companies in the world, professional athletes, leaders of industry and Grammy Award entertainers, just to name a few. The Transblue model offers national strength and industry knowledge that sets it apart in the industry.
Transblue has developed a construction management program and model that serves as the basis for a franchise operation: a model which offers general contracting and commercial maintenance for local residents and businesses.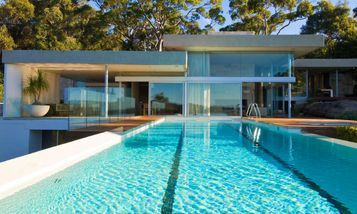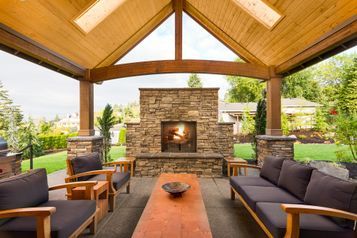 The Construction Industry
The construction industry is booming, and experts expect growth to continue. The Bureau of Labor Statistics and a report from Timetric's Construction Intelligence Center (CIC), project the construction industry to be one of the fastest growing industries into 2020.
The U.S. population is expected to grow from 321.2 billion to 338 billion. This increase of people results in a rise of residential housing as well. This will escalate residential high-end construction to the top of the growing markets' list.
Commercial construction and services will also continue to grow. With more consumer spending and governmental investments in tourism, office buildings and retail space, commercial service businesses will also reap the rewards.
Transblue's dedication to our World Class service is founded in our people, our team. With so few options available in the general contractor, commercial facilities, home improvement and home renovation categories we understand that the Transblue franchise opportunities available throughout the United States represent one of the finest business opportunities ever made available in the outdoor living renovation, commercial exterior services, and remodeling industry, therefore acceptance into our franchise system is highly selective.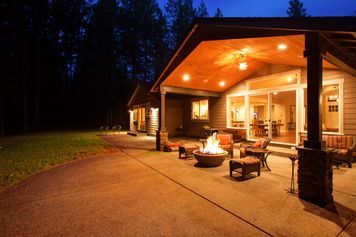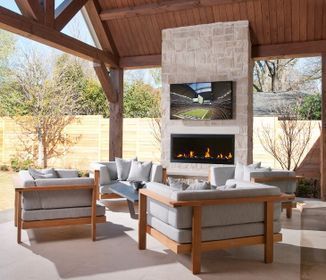 The Benefits
Low Investment - More Capitalization Funds for Start Up
High Margins, High Sales Ticket
Low Overhead - No Equipment
Scalable Revenues & Controlled Expenses
Immediate & Steady Stream of Qualified Leads
Sales, Marketing, Project Management Model
Propriety Centralized Driven Marketing Program
In Depth Training & On-Going Support Programs
Unique Recession Resistant Business
100 % Franchisee Satisfaction
Being Part of a World Class Organization
$4,000 discount for Veterans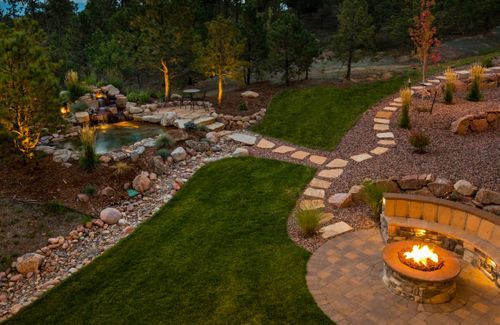 The Opportunity
Transblue is a leading provider of construction management services specializing in Residential and Commercial Properties. Our business is built to enhance the quality of life for each Franchisee, Client, and Partner. Our business is like none you have ever seen. We run an Asset Light Business model with high Gross Margins.
Our Mission is 100% Franchisee satisfaction. This is not a slogan, it is truly our company mission. We are servant leaders, focused on the success of each of our Franchisee's. We truly understand that our success is your success, and your success is our success. We are an interdependent team that builds and grows together through leadership and management.
At Transblue we have assembled a World Class business that enable each Franchisee the ability to offer turn key solutions to clients that maximize profits, provide services year-round, provide services that are mission critical to business stability and ensure a recession proof peace of mind. But it's not just about Business, at Transblue we put our Values first. God – Family – Business. It's about building a legacy for our family, it's about being financially secure in retirement, it's about our Kids and their College, it's about family time, vacations and a high quality of life. A high quality of life is right around the corner, ready to step into success?


It's easy to get Started! We will show you how to build your business. We will teach you the principles of outsourcing and business management and how to achieve the greatest Return On Investment.
Is this your franchise?
Contact us to unlock your franchise's page to add content and get leads!