Social Indoor is an indoor digital advertising franchise focusing on restroom advertising in restaurants, bars, nightclubs, community centers, taprooms, stadiums, & other high traffic locations. This is a low-cost opportunity with no brick and mortar space, minimal staffing, and proprietary tech. Build your future with us.
| | |
| --- | --- |
| | $50,000 |
| | $50,000 |
| Units in operation | 26 |
| Franchising Since | 2019 |
Social Indoor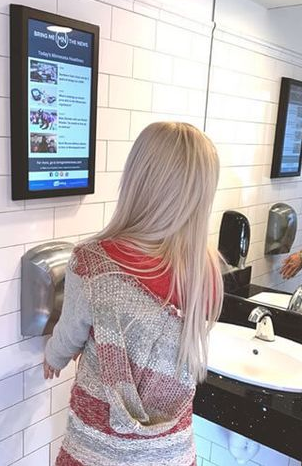 About Us

It's not often that you get to partner with the pioneer of an industry. Tony and his team have been successfully building and refining the OOH (out of home) advertising model for over 30 years under the trade names AJ Indoor, All Over Media, and now Social Indoor.  Social Indoor is an advertising sales franchise focusing on restroom advertising on our digital monitors placed above urinals and by vanities among other locations.
Tony founded all three companies and has overseen their success.  He exited each successful, profitable company to begin a different twist on his previously successful models.  Social Indoor was founded in 2018 and began franchising in 2019 and focused on the digital opportunities that indoor provided with our captive indoor audience.  We have been operating in two corporate markets so we execute on this every day



Our Industry
We are a part of the out of home advertising segment and specifically the digital out of home segment.
Internet marketing and DOOH are the two growth segments in advertising today. TV, Radio, newspaper, direct mail and others are flat or moving backwards.
DOOH will represent a 9 Billion spend in media in 2020, up from 1.2 Billion in 2016.
Zenith survey projects that these budgets will increase 15% per year for the foreseeable future.
A 2016 Ocean survey of executives from media agencies and industry professionals identified DOOH as having an even bigger future than most other media.
Over $300 Billion will be spent in 2020 on digital and mobile advertising, which coupled with the data above, gives Social Indoor and the franchise partners tremendous growth potential and staying power.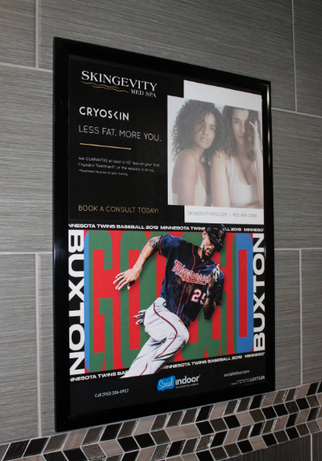 Our Opportunity

Franchise fees generally range from $50,000 - $100,000.  This is a population-based fee.
Our initial plan is to grow this business in small – large cities from 100K to 1M population so someone can come in and "own" the market. We are certainly open to larger cities as well and we currently operate in Minneapolis/St. Paul, MN and Dallas, TX markets.
Social Indoor supplies the digital monitors
Social Indoor reimburses franchisee up to $250 per monitor installed
Social Indoor pays for component failure or replacement unit, if necessary, for the life of the monitor.
Fees – ongoing:
$25 per month per digital monitor
$400 per month, per market, technology suite to manage venues, advertisements, customers, and additional business management functions.
Royalty fee of 6% on all cash sales and 3% of trades


Our Benefits
As you can see, Social Indoor is looking to make this opportunity a low-cost, exciting, advertising franchise.  Some addition benefits are:
No brick and mortar lease necessary.
Minimal employee needs.
Proprietary technology developed by us for our franchise
Proven leadership - founded by one of the pioneers in the industry with over 30 years in the space and 3 successful business models in this space.
Fastest growth segment in advertising – digital out of home segment growing at double digit rates the past 5 years.
Fun, exciting business that is relationship based.
This is a relationship and sales business.  Setting up venues, acquiring advertisers, and helping others succeed is (y)our recipe for success.


Be Part of the Social Indoor Team!
As a franchisee, using our years of experience and our training, you would be responsible for venue acquisition and advertising sales into those venues and managing the business with our proprietary software.  This unique opportunity will not last.  It is truly one of a kind and once a market is sold, it will not be available to others.  The barriers to entry of the cost of the technology and the software needed to run an efficient market will keep others out.  We supply those on the front end to ensure others cannot duplicate it.  It's not like opening a Sandwich or haircut shop where a competitor can come in at any time.  We want our franchisees to own the entire market wherever possible.   Come be a part of a fun, exciting, growing business model in a $300 Billion industry.
Is this your franchise?
Contact us to unlock your franchise's page to add content and get leads!