SMB Franchise Advisors
Franchise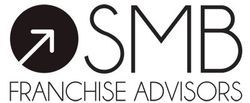 SMB Franchise Advisors mission is to constantly provide best-in-class franchise services, for start-up franchises, emerging franchises and established franchises.
| | |
| --- | --- |
| | $1,000 |
| Investment | $50,000 - $100,000 |

Do you own a business and ever think about expanding but don't want to deal with all the responsibility and cost of running multiple locations? Do customers plead with you to open closer to their home/office or favorite vacation spot? Did you ever think about franchising? Our team of franchise executives can help you every step of the way--from securing a franchise attorney to writing your manuals. We will be there to help set up the systems so that you can expand your brand through franchising.
The SMB Franchise Advisors Team works with established brands nationwide seeking new and innovative approaches to business as well as individuals who are just beginning to franchise their concept. Committed to delivering exceptional customer service, our team of professionals will help you grow your brand to the next level.
Increase the knowledge.  Leverage the experience. 
Strengthen the relationships.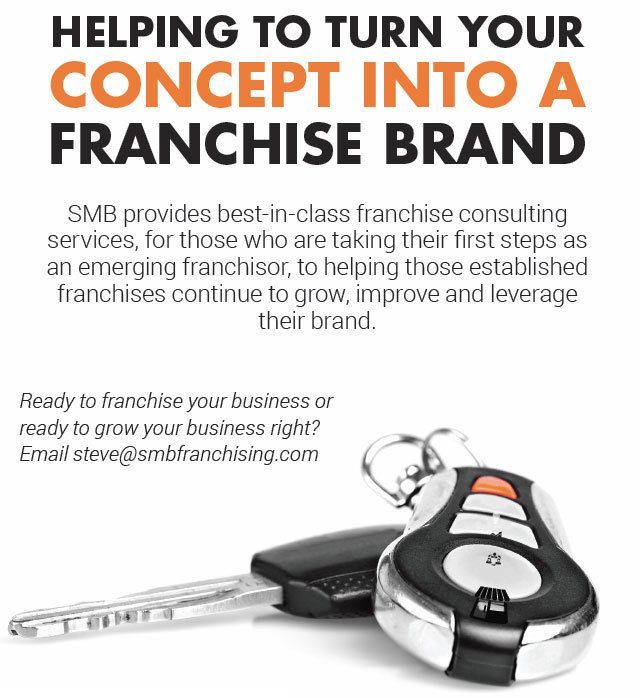 Testimonials
Nick Rizzi President and Founder - Smart Tax
"Wanting to develop a franchise program for my company was one thing, finding my way through the maze to reach that goal was quite another. SMB Franchise Advisors were just what I needed. Having his experience and professionalism to help guide me was invaluable. I would not have completed the project in the time or for the cost without SMB on my side. If franchising is where you're going Steve will help you get there."
Scott D. Frith CEO - Lawn Doctor, Inc.
"Lawn Doctor was fortunate enough to retain SMB Franchise Advisors to assist us in the evaluation of our internal processes and resources. Steve and his team are seasoned franchise executives with a unique chemistry and skill set mix that added value well beyond the original project scope. They know franchising inside and out and took the time necessary to fully understand the key drivers in our business model in order to make the most relevant recommendations. SMB goes a step further in that they can assist you in the implementation of the solutions they propose. If you are looking for an outside resource to give you a competitive edge, SMB Franchise Advisors can help."
Joseph Schumacher CEO - Goddard Systems, Inc.
"We found that we were challenged on the franchise development side of our business. We needed an experienced outside person to help us make sense of what was happening. Steve and his team quickly came to understand both our business and our personnel and that understanding was evident in the results. We have implemented his team's suggestions and have found improvement at all levels."
Is this your franchise?
Contact us to unlock your franchise's page to add content and get leads!