Smallprint is the original fingerprint jewelry company. We create beautiful pieces of handmade, silver jewelry that capture a loved one's fingerprint, hand print, foot print, drawing or writing and immortalises them in a stunning, lasting keepsake. Our network of franchisees is trained in all aspect of making the jewelry and developing their own Smallprint business in an exclusive territory. With over 140 franchisees in 22 countries (as of May, 2012), our aim is to develop a premier, family brand. Our home-based franchise opportunity is ideal for anyone looking for a lower quartile investment opportunity that can be adopted as a primary source of household income, or a potentially healthy secondary source of income (if operated part time).
| | |
| --- | --- |
| | $15,000 |
| Investment | $10,001 - $25,000 |
| Units in operation | 141 |
| Franchising Since | 2006 |

A unique and flexible, home-based opportunity for women in the children's keepsake sector.
Company Profile
In 2004,UK Bristol-based Maija Pykett created the unique concept of handcrafting timeless keepsakes which captured a child's fingerprint on a piece of fine silver jewelry.Her business was an instant success and very quickly the demand became so overwhelming, that she could no longer fulfil the high volume of orders on her own. At the same time, inquiries began to arrive from people throughout the UK who wanted to know if there were opportunities available for others to have a Smallprint business. What began as a small business enterprise, now has a thriving network of franchisees stretching across 22 countries.Smallprint Franchising LLC has now been launched in the United States and is ready to offer franchise opportunities to qualified candidates in select markets.Each Smallprint franchisee is trained to create our unique and personal silver keepsakes. We pride ourselves on professionalism and quality and selecting franchisees that are both driven and enthusiastic to grow the Smallprint brand in North America.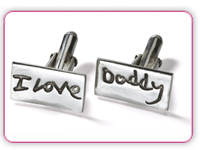 Quality
We believe that hand-picked individuals who demonstrate the ability to run their own business and an aptitude for making Smallprint jewelry, will maintain the high standards of production and customer care that Smallprint is already known for.
Commitment
Buying a franchise is a commitment in itself, but people who choose to run their own business tend to show a high level of dedication towards their customers and pride in the quality of their work.
Flexibility
In establishing the Smallprint franchise system, we have ensured that we have created a business opportunity that offers flexibility. Having already run Smallprint for 2 years, while bringing up 2 young boys, when Maija Pykett began to franchise she realized that she needed to create a business which offered each business owner the opportunity to work the hours that suited their lifestyle.Smallprint now has franchisees working full time with the assistance of employed print-takers, while others choose to work part time to fit their hours around their family commitments.And such are the size of the exclusive territories, a franchisee can start out part time and then increase their hours as other commitments decrease. It is a business that can grow with you.
The story so far
Smallprint took on its first, post-pilot franchisee in the UK in September 2006. By mid-2012, the network had grown to some 140 franchisees in five continents. Smallprint has become a truly international business with franchises in 22 countries.
Our Goal
Smallprint's aim is to establish itself as a well-respected brand name in the child-related gift market. We are constantly working on developing our range and raising our profile, while ensuring that our customers receive the kind of service and quality of product that made Smallprint such a success from the outset.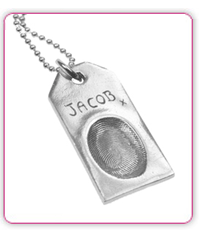 Our Products
Smallprint's original range of jewelry captures a child's fingerprint in fine silver. The unique selling point of our fingerprint jewelry is that our franchisees take the child's print for the customer on their chosen item. This means their actual piece of jewelry has been 'touched by someone they love'.In addition to fingerprint jewelry, Smallprint has created and introduced new product lines which enhance the range of products sold and creates a larger customer base.These new lines don't just benefit our customers, but also offer our franchisees an increased number of marketing opportunities and the ability to cross-sell new products and ideas.
The Smallprint Franchise
At Smallprint, we take pride in the services and support we offer our franchise network, which include:
Equipment procurement
We have tried and tested each piece of equipment that you will be working with to create Smallprint jewelry. We have also negotiated reduced pricing for our franchisees through our established vendor relationships. In addition to equipment, we have packaged all of the tools, working materials, products, fittings and initial stock you will receive after training.


Ongoing supply of materials
Any time you need additional supplies, simply place your order with us and we'll ship the products to you. It's one-stop-shopping!As Smallprint's image is so unique, we have created business cards, letterhead, flyers, posters and brochures which are ready for print and are customized with your personal information.


Training and support
Our hands-on 3-day training course covers every aspect of making and selling Smallprint jewelry, implementing marketing initiatives, using sales techniques, providing customer service, and receiving guidance on operating a small business. After you get established, we will offer support in honing your skills as well as additional training when necessary.


Operations Manual
We've captured the entire process and will send you off with a complete Operations Manual which you can reference any time. The Smallprint Operations Manual is filled with images, to ensure the consistency of our products, as well as guide you through any step.


Website
We host a complete website which features our products, articles, events and best of all, you. Each franchisee has their own web page with room to add your upcoming events, contact information, and holiday promotions. Smallprint also prides itself on having an Intranet ("Smallworld"), The Smallprint franchise portal through which franchisees place stock orders and exchange tips, tricks and experiences.


Lifestyle
Life is never dull as a Smallprint franchisee. On a day-to-day level you are your own boss — you choose the hours you work.Some days may be spent at home making and packaging jewelry, others will be spent out and about, taking prints. You choose how you plan your week to fit in with your lifestyle.No two days are the same which is what makes Smallprint such a rewarding business.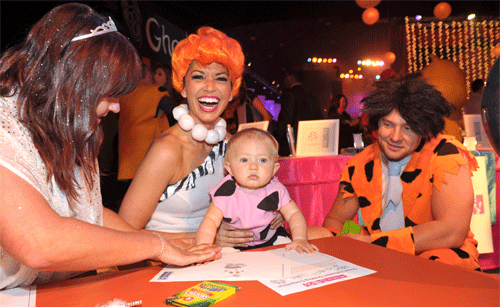 Discover Smallprint
We know you'll be intrigued to find out more about an opportunity which enables you to blend creative energy and interaction with children and adults to produce unique, fine silver jewelry keepsakes... and call it work! Here's what our franchisees have to say:
"Smallprint has allowed me the luxury of being my own boss while focusing on a product I truly believe in." — Holly Chaser, US
"I found out about Smallprint whilst trying to find a unique present to give to my husband... and I've never looked back! I now own a franchise in Dubai and a franchise in Qatar, where I am currently living. After several years of full-time motherhood, I was keen to go back to work. But I knew how hard it would be to combine a job outside the home with raising my two children." — Milly Larmer, Qatar
"Having started my Smallprint franchise in February 2007, I haven't looked back. It's been such a great experience that in March 2008 I invested in a second franchise." — Natalie Hatchard, UK
"Smallprint is ideal for anyone, not just moms. Flexible hours and the opportunity to meet new people and cute kids are just a couple of the advantages. I enjoy working around my daughter's schedule and not missing out on important events." — Marnie Butler, Australia
This is the perfect job to fit around family life. The children go to bed approx 7pm and I am then free to engrave, polish and make up jewelry. I absolutely love the product... seeing someone's face when you hand them their treasured item is the best feeling ever. You get to meet some great people and have lots of fun and I love being my own boss." — Nikki Godden, UK
"I just love it! It's interesting to see how different each child's prints really are. I also really like seeing the wonderful pieces of writing and artwork produced by all the little artists out there and being able to turn them into something so personal and treasured. I feel very honoured to be able to make special keepsakes for parents who have lost their baby, or people with ill parents." — Sheryl Mascolo, Australia
Are we a match?
You want...
to be your own boss?
to enjoy the benefits of flexible working?
to run a successful business without the initial high-investment and risk associated with setting up a new company?
to work for yourself and run your own show?
We want franchisees that are...
self motivated and organized, enthusiastic and driven
great with children and people of all ages
creative
confident using computers and the internet
friendly and outgoing
willing to be part of a system
ready to bring Smallprint to customers in their market
Is this your franchise?
Contact us to unlock your franchise's page to add content and get leads!