Join the world's leading personalized children's gift company and reap the rewards as well as offering fun and...

Sing Your Name - Now in 15,000 Locations in
over 50 Countries around the World!
Sing Your Name™ is a distributorship offering a wide range of hugely popular personalized children's products unlike any other company in the world. From our award-winning personalized music CDs to our one-of-a-kind interactive Kids Story Books (Kids Story Book actually reads the story to the child and has their name personalized on every page), to the world's only Sing Your Name alarm clocks and teddy bears, as well as our new range of personalized DVDs that will actually place a picture of the child in a DVD story, our range has something for every child. For simpler tastes, Sing Your Name offers a full line of personalized paper products including personalized name poems and growth charts. No other company provides such a wide selection along with the largest database of names in the world, which is why the world's largest retail stores like Harrods and Hamleys stock our products!

At Sing Your Name, helping you start your business is our business. We offer multiple start-up packages designed to fit any budget. Most of our distributors make back their full investment at their very first show or venue. The reason we stand out from franchise businesses is that you keep all your profits! We do not take any royalties or commissions – your business, your profits. Getting started is quick and simple and takes less than a day!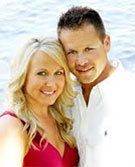 "Sing Your Name saved us! It was in 2008 when we purchased our Sing Your Name business. Paul had recently lost his job and we were both afraid. The extra income we generated from Sing Your Name helped us to make it through one of our worse financial times. Thank you, Sing Your Name, for being there when we needed you most." - Paul and Lynette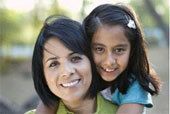 "Sing Your Name really works! After looking at many different businesses, I decided on Sing Your Name. As a single mother of a 4 year old, I wanted something that I could also have my daughter understand and have fun with. Sing Your Name allowed me the freedom to maximize my time and to earn much needed additional income. Taking it to any baby show is a guaranteed success." - Kimberly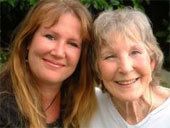 "Nice to have something different! My mother and I decided to run the business together and have been with Sing Your Name since 2010. It has been great to have something different that not everyone else is trying to sell. In all the shows and markets we have been to in our area, we have yet to run into another distributor. Our business is up second year in a row because many of my customers re-order. The website really helps to generate extra income. Thank you. Sing Your Name." - Katie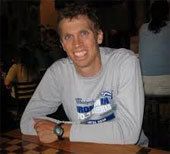 "It's fun to sell. This is my first year with Sing Your Name. It is great to have a product that not only makes great profit but is also very fun to sell. I am still amazed at the reaction I get from my customers the first time they see the product. I look forward to many more great years of selling Sing Your Name." - Ryan
If you are looking for a business opportunity that offers maximum profits with the greatest amount of sales and money-making opportunities, then Sing Your Name is the company for you. Our exclusive build-on-site technology allows you to make any product in our range in less than two minutes. Sing Your Name allows you access to all names, all the time, without inventory build-up or even an Internet connection. Sing Your Name also allows you to place vending sales racks at any retail location if you do not want to do the selling yourself.
Sing Your Name business opportunities start at only $2,850 (with promotional discounts currently available) and come with large quantities of retail ready stock, which will allow you to double your initial investment.

Best of all, Sing Your Name has the children's names. If you don't have the names, you can't make the sale and we are proud to offer over 40,000 names that cover over 99.7% of the population. Sing Your Name also offers nine different languages, making it a fantastic international as well as local opportunity (English, Spanish, German, French, Italian, Japanese, Portuguese, Greek, Cypriot, Khaliji and Arabic (with further albums being added as well as Russian, Farsi and Turkish).
Personalization is a $3 billion industry and one of the fastest growing industries that is totally recession-proof. This is your chance to grab a piece of the action! Every child loves the sound of their own name, so why not give them the gift of a personalized music CD, personalized story book or DVD, or even a personalized alarm clock and teddy bear? Every one of our products is designed to increase children's self-esteem and confidence as well as creating fun and laughter. Every one of our products is guaranteed to make your customers smile, laugh, dance and sing to the sound of their own name and, with handsome profits for you, this business will make you smile too!
Sing Your Name offers you many powerful advantages:
Recession-proof business that has actually grown through the economic downturn.
Fantastic profit margins (make more than 200% minimum profit on our products) made on the back of billions spent advertising the top-selling children's characters.
Low start-up costs and very low re-order costs, with no ongoing royalties and commissions (it's your business and your profits 100%).
Training and support from both our US and UK offices.
Huge market demand for our products.
Very fast return on investment.
Our business is permanently evolving, which means your business will too. We are always bringing new lines and products to expand your business (the options are there for you to grow at whatever speed you wish).
This business grows virally incredibly quickly, as your customers are your free advertising material (statistics demonstrate that each customer will refer at least 3 additional sales); you will be surprised at how fast your business will grow.
Simple business to operate (no computer skills necessary).
You don't need to be a salesperson to sell it (the product always sells itself).
Generate instant product recognition by children (recipients) and adults (buyers).
Become your own boss – work where, when and how you want.
Avoid inventory with create-on-demand products – produce all products in just two minutes – another reason why your customers just can't say no!
Capitalise on the flexibility to set up at shows, fairs, kiosks, schools, website, shops etc. with lots of eager buyers.
Impress customers with the ability to instantly demonstrate their name in your portfolio of songs and albums.
Generate great publicity with your website/phone number being displayed on every single CD that you sell.
Run the business yourself or get others to run it for you.
This is probably the most lucrative and fun business to run – making both children and adults smile and laugh is a wonderful feeling while making a very handsome profit at the same time.

Grab your piece of this 3 billion dollar industry now!
A business whose time is now
Whether you are looking for a home-based business or want to add profitable new products to an existing business, you're in the right place! The business is extremely flexible, allowing you to accommodate your goals, schedule and preferences about how and where you market and promote. Part-time or full-time, seasonally or all year round, it's up to you! Work anywhere, with hours to fit your income needs. There's no limitation on how much you can earn!
Sales outlets include trade shows, amusement parks, carts, kiosks, malls, shopping centers, fairs, Internet, schools and school festivals, child care nurseries, stores, fund-raisers and many more. Great add-on for existing businesses too.
Equipment and product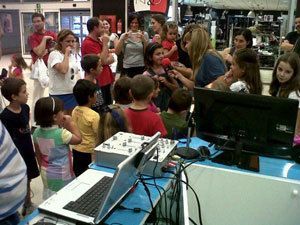 We will supply you with everything you need to commence trading within 24 hours of receiving your inventory - from burns for your albums and software for your computer (we even supply a laptop should you wish) to singing alarm clocks, soft plush singing teddy bears and various products including personalised growth charts, name poems, posters and more. We can even supply you with your very own website customized for your business that includes a fully operational shopping cart for all your products.
Your next steps!
Now you've got an impression of what's on offer, here's what to do next. Register your interest and we will be in touch to take you through the application and selection process. This will be your opportunity to ask more questions and gain a clearer idea of whether we can work together. We promise to be straightforward and honest with you at every stage. We believe that success should be founded on mutual trust and it's in both our interests for you to succeed. Our friendly staff in sales, customer service and tech support can give you the tools you need to be successful NOW!
Take the first step. You will be amazed at how simple and affordable it is to get started with Sing Your Name!
Is this your franchise?
Contact us to unlock your franchise's page to add content and get leads!