SanSai Fresh Grill and Sushi Kitchen
Franchise

SanSai Fresh Grill and Sushi Kitchen is a unique brand continually rising as a leader in the rapidly growing "fast casual" segment of the restaurant industry.
| | |
| --- | --- |
| | $1,000 |
| Investment | $500,001 - $1,000,000 |
| Units in operation | 21 |
| Franchising Since | 2002 |

"The Nature of Freshness" Spirit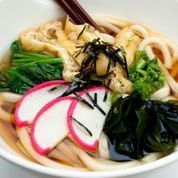 SanSai Fresh Grill & Sushi Kitchen® is uniquely poised in the franchise industry to be known and recognized as the defining standard for the best tasting, highest quality, most convenient and freshest concept in Japanese fusion quick-casual cuisine – we ARE "the nature of freshness."  Since 2001, SanSai has grown to more than 20 locations in the Southern California area, with a few locations in other states. Our 'nature of freshness' applies also to ability to keep fresh in an ever changing franchise industry.    With a fresh approach at franchising, and a solid team for support and growth, SanSai is truly the franchise opportunity of choice!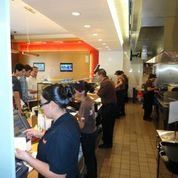 We have painstakingly hand selected every element of Decor, design, operating layout, personnel, drink and food selection, so as to provide a truly unique taste and envoironment that provides our "nature of freshness" and carries out our highest standards of quality and our promise of brand experience. We also understand that our customers are looking for fresher, tastier and healthier alternatives to traditional fast food fare - without the wait and high cost of a traditional restaurant. That's why we offer a unique combination of classic and modern Japanese and Asian-inspired salads, freshly grilled meats, sushi, soups and more, all made fresh to order with "the nature of freshness" spirit  – our uncompromising devotion to food preparation as our ritual and responsibility in order to deliver the one simple thing that keeps our customers coming back again and again: enjoyment.
What We Offer: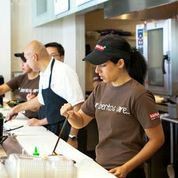 A taste experience that redefines "the nature of freshness"
Freshly prepared food in front of the customer view
A great setting in a relaxing and enjoyable environment
Fresh meals prepared while you wait
Incredible service by staff that is passionate about a fantastic guest experience
Fast-Casual environment for those who have time to sit and enjoy, or those who are on the go
A corporate support and training team offering you years of experience in the franchise industry
Single and Multi-Units available
Marketing Support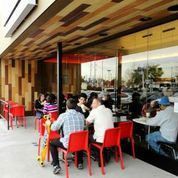 Not ones to sit idly by, SanSai is prepared to help each new franchisee with ongoing Marketing Support, and a staff devoted to the growth of each location and brand.  Our "nature of freshness" approach is applicable to our marketing as well as we are constantly working to keep up with the ever changing world of marketing techniques and venues.  We also understand that local communities play a huge role in the success of a business, and therefore we work hard to make each local community to feel welcomed and invited to enjoy our food, atmosphere and friendliness.  Whether it is family, friends, neighbors, schools, employers, congregations, service and social groups, non-profits and associations, fan/booster clubs, athletics or more, they all connect as groups with a shared, common interest in which the SanSai®,  brand can participate and be engaged.
Our customer is attracted to SanSai as it meets their lifestyle needs – whether it's a desire for quality, healthy and convenient food choices, for more ethnically diverse foods, or both. In this way, SanSai Fresh Grill & Sushi Kitchen® – is poised to take advantage of the huge potential for growth that exists in the Fast Casual Restaurant segment.
Owner Operated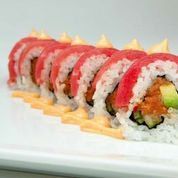 This individual has unique and personal interests that create a real passion for work and derives enjoyment from providing a positive experience for others! This individual is dedicated to a fresher, tastier, and healthier lifestyle. This individual will usually have the desire to work closely with our customers and staff throughout the life of the business. A salary, commission and bonus position can be enjoyed by this owner in addition to the profit beyond the monthly break-even point. He or she may also employ and work alongside a staff to manage the business. This provides the flexibility to come and go from the business as desired, working from an office in the location.
Grand Opening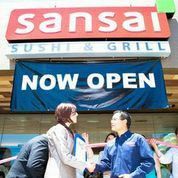 We believe that a successful store starts with a Grand Opening Event. A well-publicized day (or even days) in which a customer base is encouraged to make their first visit to a SanSai Fresh Grill & Sushi Kitchen® location is recommended.  A mandatory Grand Opening Training is required. 
Grand Opening Day activities and communications should be planned so that they attract several important customer types. Japanese and Asian-themed elements like music, food and beverage samples, fashion, and art, all support our brand and provide appeal to our audience segments. Discounts available over a specified range of time also encourage trial by all potential customers.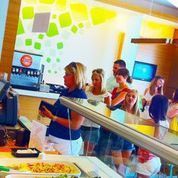 By joining our family you will benefit from "the nature of freshness" spirit to capitalize on the popularity of the SanSai Fresh Grill & Sushi Kitchen® experience. The fast casual segment of the restaurant industry grew 14.4% between 2001 and 2011, and grew an additional 4.9% in 2012.  The fast casual U.S systemwide sales grew to an estimated US$254 billion in 2012, up more than US$12 billion over 2011, and is expected to represent 40% of dollar growth by 2016. The SanSai Fresh Grill & Sushi Kitchen® brand is uniquely poised to take advantage of this opportunity.
Welcome to SanSai! "The Nature of Freshness"
Testimonial
"SanSai Fresh Grill & Sushi Kitchen® maybe the most attractive fast casual concept and opportunity in its segment in the United States. It delivers the most unique combination of a american fresh grill and sushi menu with value portions and store environment which separates itself from any concept we have seen in the restaurant industry. The success of these restaurants by every category of measurement is unparalleled."
- Scott Simcik, President, Franchise Growth Partners
Is this your franchise?
Contact us to unlock your franchise's page to add content and get leads!