Refresh Renovations
Franchise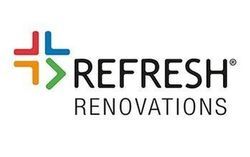 Technology-based business transforming the global residential renovation market. Our platform enables franchisees to run their own design and build construction company.
| | |
| --- | --- |
| | $1,000 |
| | $100,000 |
| Units in operation | 4 |
| Franchising Since | 2019 |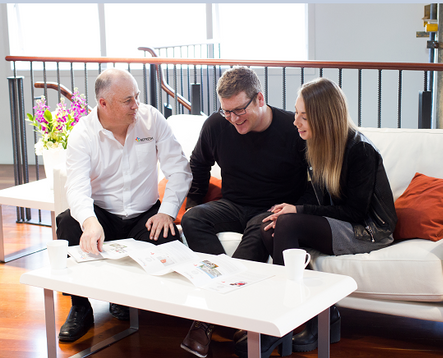 About Us
Refresh Renovations is a residential remodel and renovation business. We are a design and build company with services ranging from the design aspect to all types of construction. We offer a complete business model through our unique 5-step approach, from the lead in of customers to a project's completion.
Refresh is a multi-award-winning global company that's surpassed its competitors in the market with an unmatched commercial performance that's taken Refresh to brand leader position. Homeowners know exactly what they can expect from a trusted brand like Refresh – which takes the risk and worry out of embarking on a renovation project and the guesswork out of choosing a builder.
Our franchisees help make home renovations easier by serving as the one point of contact throughout the process for the customer. We provide our customers the builders, designers, and sub-contractors and ensure the project will be completed on time and within their budget.


Our Industry
The gaps in the North American renovation market are similar to what Refresh has seen in other countries. The U.S. renovation market is estimated to be a $350 billion market. However, there's a high level of dissatisfaction within the renovation industry on both the customer (homeowner) and contractor side. The homeowner's frustration stems from project delays, budget overruns and poor communication. On the other hand, contractors are frustrated as they are spending significant time on administration, finding their next job, and not on their area of expertise, their tools. Refresh is the solution which addresses these concerns.
We discovered that there was no consolidated business offering for a nationwide home renovation specialist in any country. Moreover, a huge benefit of consolidation is the consistency of the customer experience. We are providing franchises to business people, who then employ their own teams to deliver a consistent customer experience using proven systems and processes. This overcomes a huge problem in the current renovation market, which is inconsistency among suppliers.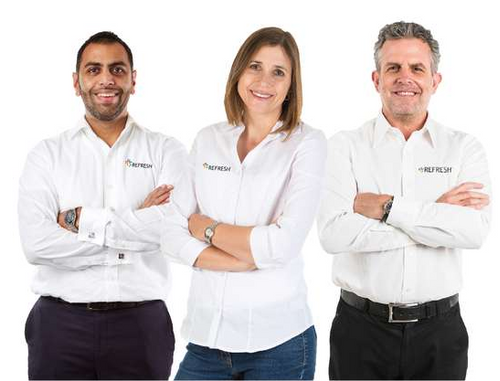 Our Opportunity
Refresh Renovations has helped workers and business owners from all walks of life transform their careers, incomes, and lifestyles. Refresh seeks out business-minded individuals who are highly competent in building successful businesses while providing an exceptional level of customer service. By pairing these traits with innovative systems, processes, and a team of marketing and business specialists, Refresh has developed a proven formula for business success.
Being a specialist in renovation projects makes a huge difference. While most builders view renovations as the 'gap-filler' between new-build projects, our teams specialize in renovations. We love this work, and it's all we do.
All our systems and processes are designed to create the ultimate customer experience. Because we know the renovation process inside-out – including the common pitfalls and pain points – we've perfected the optimal way to run a renovation project. It starts with a thorough design and briefing process, translated into detailed plans and costings, followed by a well-managed and professional build.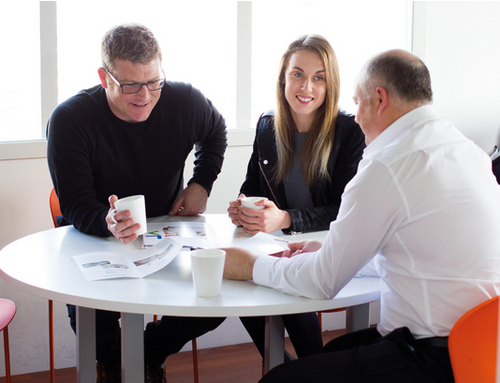 Our Benefits
Owning a business with uncapped potential
Ongoing business and marketing support from a large team of specialists
The foundations of your business have already been established
You'll enter a market that has untapped potential
We've developed a proven process that encourages customers to come to you
We provide you with full training in our innovative IT-based business management systems
You don't need to be experienced within the renovations industry. You do need to be business-savvy and customer-service orientated
No upfront premises or fit-out costs = low start-up costs
Ongoing training + support
Our business analysts, marketing, and IT specialists will help you to gain customer leads and meet your business goals. This includes providing and supporting you with content generation, design, SEO, social media campaigns, business planning, and online business management. You'll also gain client exposure through our national website as well as through our international magazine, Renovate Handbook.


Getting started with Refresh is simple.
We provide a complete business model, on-going training and support, and world-class marketing support. Business-minded individuals with exceptional customer service abilities are encouraged to apply. To join our growing system of successful franchisees that are transforming the home renovation market, please fill out the form to contact us.
Is this your franchise?
Contact us to unlock your franchise's page to add content and get leads!