Picture Perfect Staging & Home Management
Franchise

We provide FREE staging for luxury home owners trying to sell their homes with our live-in professional home managers. The house is transitioned into a magazine model home in a week and made available for showings. The home manager pays us directly to live in luxury for less, making this a very lucrative business model.
WHY WAIT TO OWN REAL ESTATE WHEN YOU GET YOUR RENTAL INCOME STARTED TODAY
At Picture Perfect Staging & Home Management we transition houses into magazine model homes for our owners by using Live-In Managers.  Professional home managers move in with their furnishings and keep the house neat and tidy for showings, with two hours notice, which are usually only once or twice a week.  They pay us less then half of fair market rent and agree to move out when the house sells.  These luxury homes normally take a 8-12 months to sell.  Owner receives FREE staging, lower insurance rates and help with carrying costs. Owners, Realtors, and Home Managers all love us.  We are the Picture Perfect Solution to Selling a Home!
Historically, staging has been done by individuals wIth varying degrees of experience, resulting in inconsistent degrees of quality. At PICTURE PERFECT STAGING, we have created systems that deliver interior designs based on standards set above the industry norm. During the week-long staging process, we will transition your house into a magazine model home that will sell quickly.
Managing your house so that it is picture perfect for every showing is a fine art and requires a team of professionals with extensive operations management experience and control systems. The PICTURE PERFECT team enables our owners to go to sleep at night, knowing their homes are in good hands.
PICTURE PERFECT STAGING has over 10 years of experience, has placed over 1,800 home managers and helped 1,800 realtors/owners to sell their homes. "This model is proven, validated and well-structured to be an efficient franchise model." You will receive training by a team of real training professionals. Owner Ms. Laura McInnes was the previous National Training Director at a Fortune 500 Company and Field Marketing Manager for E. J. Gallo Winery. Ms. McInnes understands the importance of operational excellence and quality customer service. Her web-based operational dashboards enable her to quickly identify and solve challenges that frachisees are facing coast to coast.
PICTURE PERFECT offers computer based training that enables you to easily access information whenever you need it from wherever you need it. The Picture Perfect team streamlines the home management process, making it easy for you to ramp up your market quickly.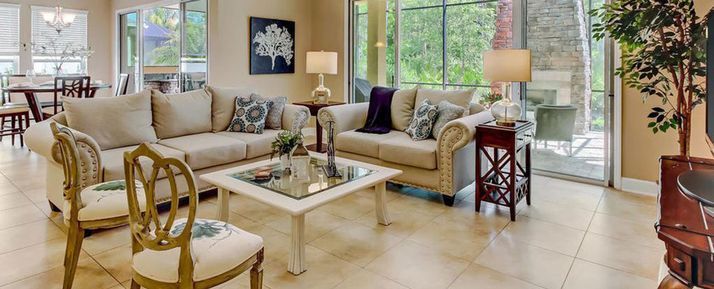 WHY WAIT TO OWN REAL ESTATE TO GET RENTAL INCOME?
When you start a new business, you want to find a successful niche that allows you become a credible expert in your field. This was part of the reason why, when we started Picture Perfect, we chose the home staging industry. Many would not even know the market exists, but after a short review, most business people understand the viability of the market segment quickly.
Vacant homes are tough to sell. Potential buyers can't visualize how their furnishings will look. The house feels stale and there can be bugs on the floor, all of which makes the home more difficult to sell." According to the National Association of Realtors, staging will sell your home in half the time for 10-15% more money! With our live-In Professional Home Managers, a home is transitioned into a magazine model home within a week. Certified design experts bring in furnishings, accents and flowers to turn a home into a buyer's dream. Home managers are responsible for keeping the house in show-to-sell condition 7 days a week, with 2 hours notice for showings. The homes are inspected regularly by a professional home staging and property management team. Utilities and most lawn costs will be taken care of, giving you more money for negotiating. From the day your house sells, our Home Manager will move out within 30-45 days, guaranteed.
Here is a dirty little secret: Insurance companies know vacant homes invite vandalism, so vacancy insurance can be seven times more expensive! If you don't have it and you're not living at the house, insurance companies will interview your neighbors then pay nothing for a claim.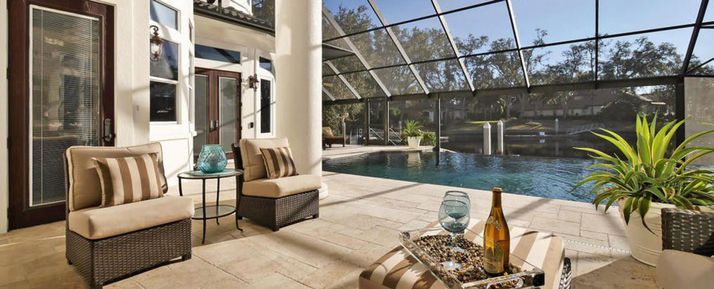 A PICTURE PERFECT SYSTEM
Training – State of the Art Academy with Online Training and Coaching 24/7
Marketing in a Box – Everything you need to ramp up your market quickly
Operations Systems – For Property Management & Staging that reduce staffing needs dramatically
Support – A caring team of professionals who willing to spend time in your market
Staging Consultations – "Quick Sell Bonus's" to "Quick Sell Bonus Opportunities"

WHY OWN A PICTURE PERFECT STAGING FRANCHISE?
PICTURE PERFECT STAGING achieves a very strong return on investment in comparison to the rest of the home staging industry, and the franchise industry in general. With the implementation of a structured and systemized business model, the growth achieved by Staging & Home management companies across the U.S. has been excellent and provided great validation for the model.
The PICTURE PERFECT management team offers unrivaled training and support to each franchisee as they join the PICTURE PERFECT family. The company's operating model is simple and has been structured with well-defined processes and systems in place, allowing for ease of replication. Initial training will be held at the headquarters in Florida.
PICTURE PERFECT STAGING sits in a great position in the franchise market with a strong operating model in place and a strong differentiation from the rest of the home staging businesses in the franchise marketplace. PICTURE PERFECT is a unique and high-performing exception within a lucrative and growing industry.
This is not a franchise offering. A franchise offering can be made by us only in a state if we are first registered, excluded, exempted or otherwise qualified to offer franchises in that state, and only if we provide you with an appropriate franchise disclosure document. Follow-up or individualized responses to you that involve either effecting or attempting to effect the sale of a franchise will be made only if we are first in compliance with state registration requirements, or are covered by an applicable state exclusion or exemption.
Is this your franchise?
Contact us to unlock your franchise's page to add content and get leads!