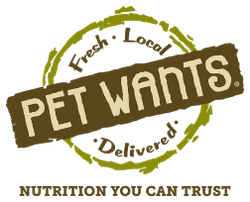 Pet Wants is transforming the way pet owners buy food one community at a time. The franchise offers a variety of pet food options with nutritious and quality ingredients, making them one of the fastest growing pet franchises today.
| | |
| --- | --- |
| | $50,001 |
| Net worth required | $50,000 |
| Investment | $62,830 - $93,000 |
| | $38,500 |
| Offers Financing | Yes |
| Units in operation | 124 |
| Founded | 2010 |
| Franchising Since | 2015 |
Pet Wants
Tap Into the Huge Demand for Fresh, Custom-Made Pet Food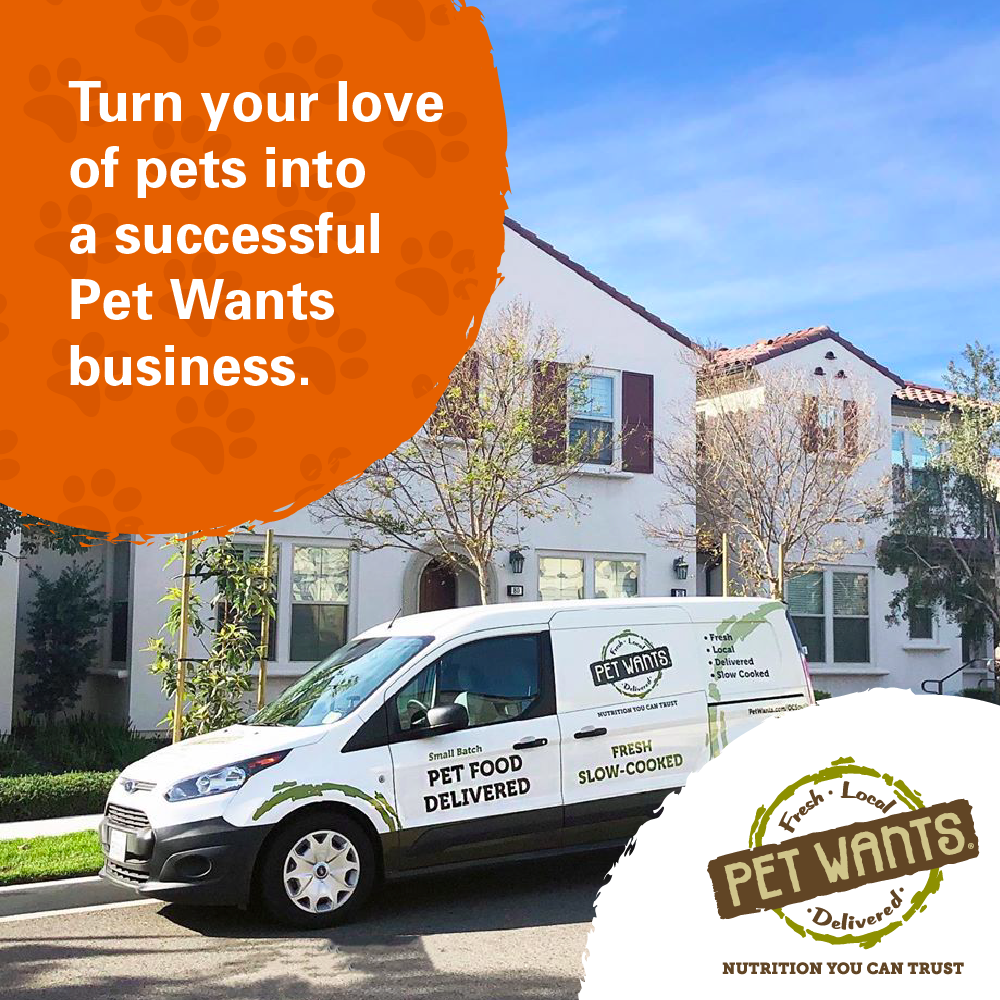 About Us
Spending on fresh, nutritious pet food is at an all-time high and the demand for consumer product delivery has skyrocketed, making it a great time to own a Pet Wants franchise!
Over 100 Pet Wants owners have invested in their lives and futures by becoming a Pet Wants franchisee. When you join the Pet Wants franchise system, you are entering into a partnership with a proven business system. You become a small business owner, but you get big business support, training, marketing and technology. Franchising provides entrepreneurs the opportunity to launch a nationally recognized business without the hassles of a start-up. Pet Wants franchise owners are provided with hands-on training, business coaching, marketing and technology support.
Pet owners are starting to hold pet food to the same high standards as they do the food they put on their own tables. Consumer spending on premium and custom-made pet foods and consumer demand for products that can be delivered safely and conveniently to their homes is skyrocketing!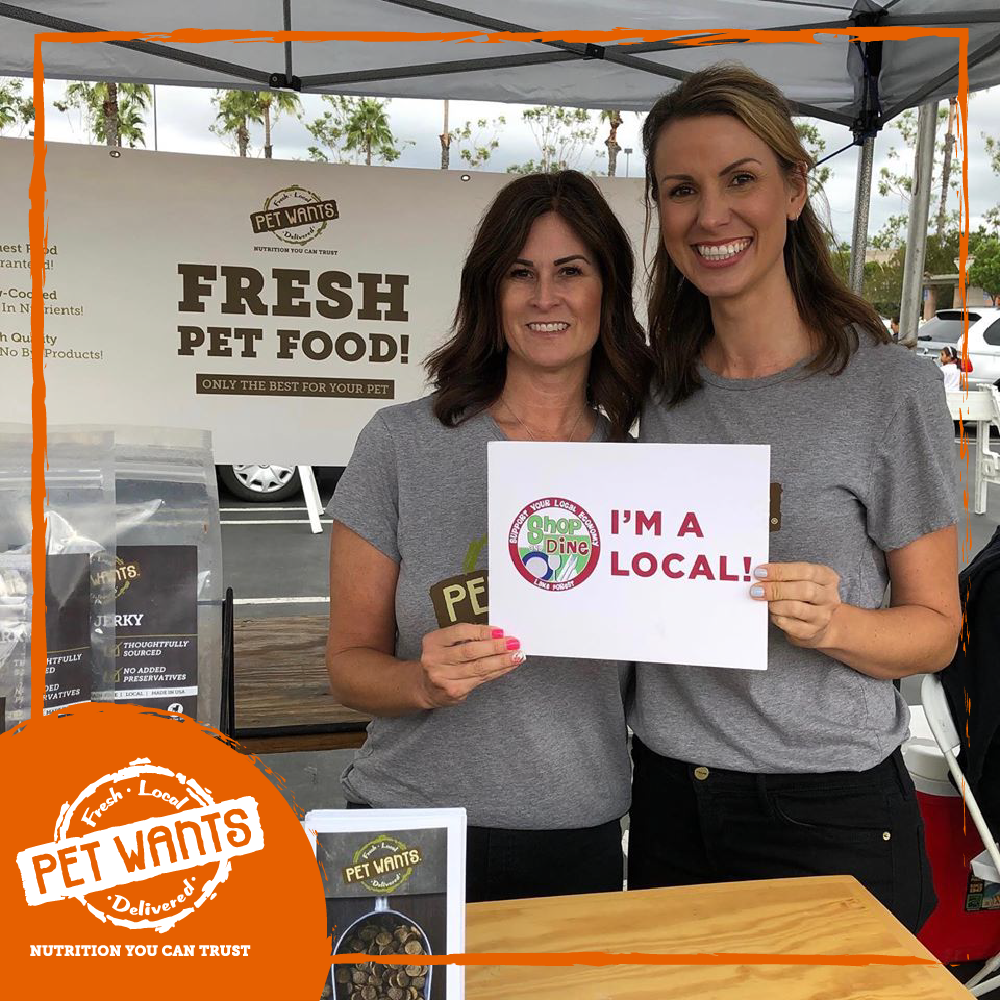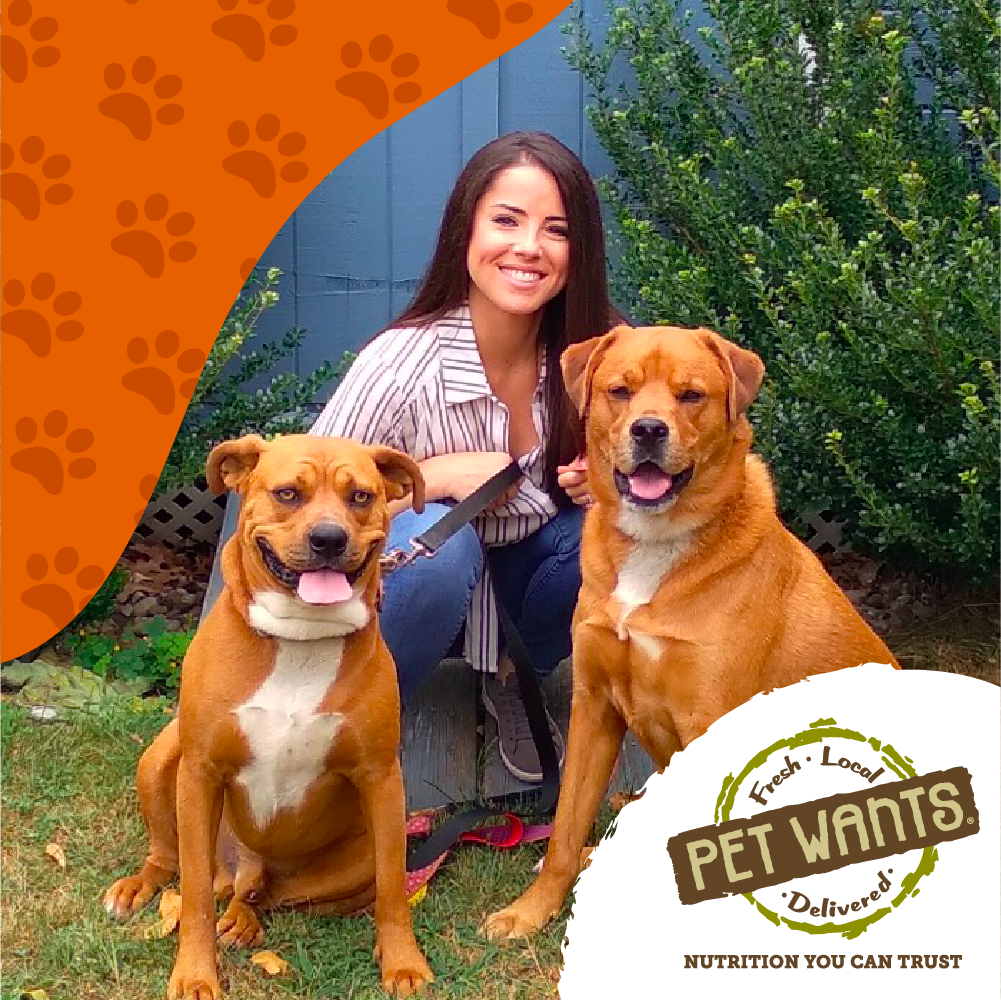 Why Pet Wants?
The People – Our franchise owner network of peers, the business coaches, and operations support staff together are a strong community. From on-boarding and business coaching, to marketing, technology and operational support, the Pet Wants support team is there to guide new and existing owners to success.
Marketing Support & Operational Support – At Pet Wants, our franchisees are constantly surrounded by support from both our Marketing Department and our Operations Team. We provide national and local marketing assistance through digital marketing strategies, national publicity, and local lead generation support. Our operations team provides you with your own dedicated business coach to help guide you through all the details of owning a Pet Wants franchise.
Products – Pet Wants provides its owners with the highest quality, freshest custom-made pet foods and treats available, which are exclusive to the brand. Our franchise owners also offer a carefully curated selection of other pet products including health-conscious pet salves, balms, and sprays.
Strategic Start – Pet Wants is part of Strategic Franchising Systems, which includes four other service-based brands including The Growth Coach. An added benefit to joining the Strategic Franchising family of brands is complimentary business and sales coaching from a member of The Growth Coach team. In addition to your dedicated Pet Wants coach, a Growth Coach will also be available to provide business strategy, sales coaching, and accountability for the first six months after launch.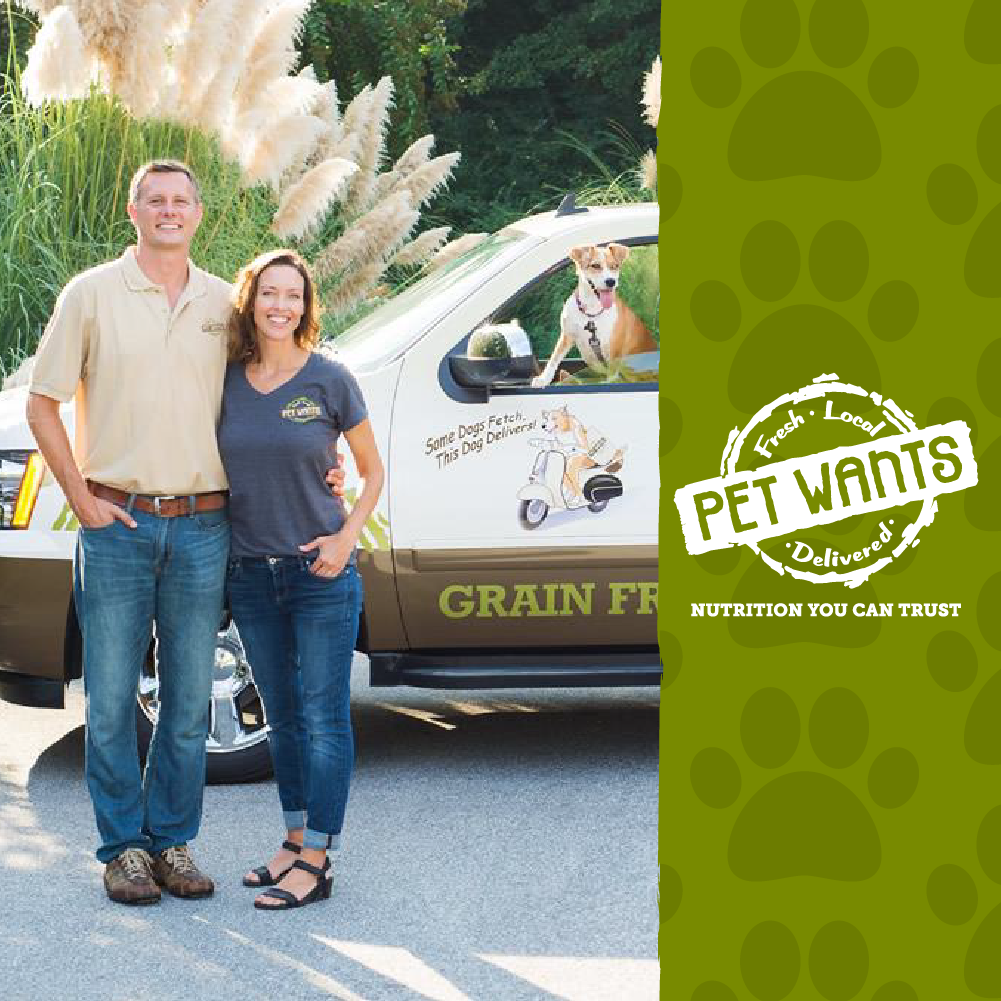 The Winner's Circle — Franchise Fee Reimbursement Program!
The Winner's Circle is an incentive-based program that allows new franchise owners the opportunity to gain full franchise fee reimbursement within their first year of operations. Franchise owners who enroll in the Winner's Circle program will become eligible for initial fee reimbursement after obtaining required milestones. This program truly incentivizes our new owners to utilize all their resources to reach their first-year goals to reach the Winner's Circle. Winner's Circle members will be recognized at the yearly Franchise Conference.
Testimonials
"When customers hear about Pet Wants, they're intrigued by the notion that the food is fresh. I think that the challenge we have is to convince people that fresh is the better way to go. A lot of consumers, they're very unaware that they do have choices, that fresher food does make a difference." — Chuck Ryan, Pet Wants Chicago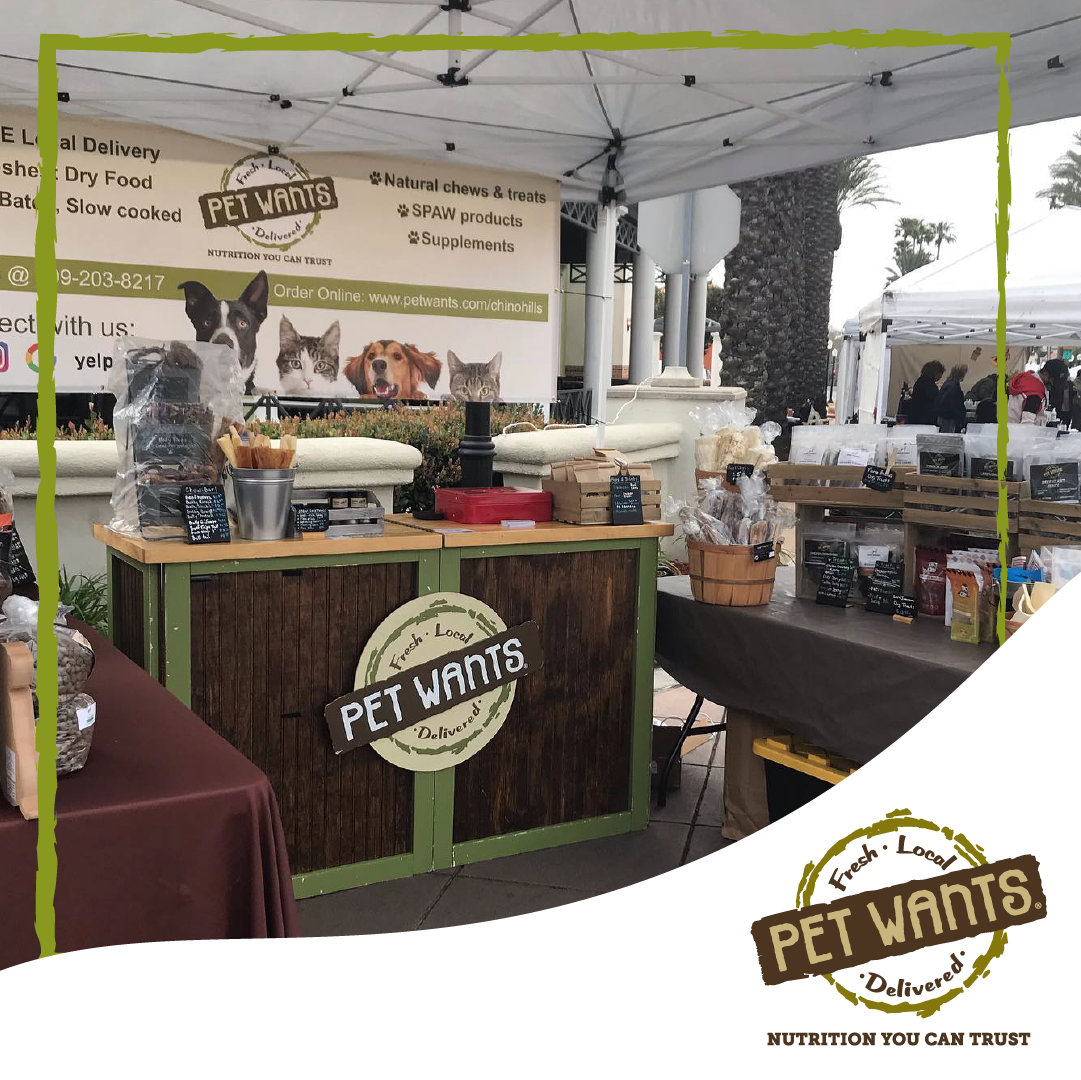 "I love dogs and cats myself, and I thought, obviously, you want to enjoy what you do and believe in what you do. The more I researched Pet Wants, the more I decided it was something I should consider." — Tim Chapman, Pet Wants Minneapolis
"We feel like the business is extremely scalable, and that was one of the prerequisites of us getting into it. We wanted to scale to a large customer base and size because that's important in any business." — Caonex Abreu, Pet Wants Miami
***Be sure to ask about our Veteran's Discount— $2,000 for retail locations and $1,000 for mobile locations!***

Reach Out Today for More Information!