N-Hance
Business Opportunity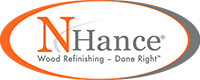 N-Hance Wood Refinishing is the No. 1 choice for refinishing cabinets, hardwood floors, furniture and other wood surfaces, with nearly 500 franchises in operation across the United States. Founded in 2001, N-Hance is a low-cost, highly scalable investment opportunity with a proven business model that is revolutionizing the $450 billion American home restoration industry. N-Hance's patented and proprietary products and beautifully restored cabinets and floors mean N-Hance wood refinishing is going to continue to grow for decades to come.
| | |
| --- | --- |
| | $50,000 |
| Net worth required | $50,000 |
| Investment | $52,369 - $168,747 |
| | $14,078 - $47,752 |
| Units in operation | 505 |
| Founded | 2001 |
| Franchising Since | 2003 |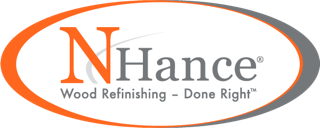 Continued Growth Despite Pandemic
Spending more time in their homes now more than ever, homeowners are taking a closer look at their surroundings and deciding to make changes. According to a recent Bank of America study on changing consumer habits amid the pandemic, 70% of consumers surveyed noted plans to tackle home improvement projects. As a result, many N-Hance franchise owners are experiencing record sales and cannot keep up with the demand.
Join the Fastest-Growing Wood Refinishing Franchise in the Nation: Open an N-Hance and Be Your Own Boss Today!
N-Hance is dominating a lucrative segment of the $450 billion home-improvement industry. Homeowners love our fast, affordable and beautiful solutions to their kitchen cabinets, floors and more. With more than 500 locations open across North America, N-Hance is actively looking for passionate professionals who want to build a bright future of their own making with one of the brightest brands in the franchise industry.
The industry agrees. Entrepreneur magazine has named us to their prestigious annual "Franchise 500," list, as well as their "Top 100 Franchises for Less than 100K." Led by the visionary team at BELFOR Franchise Group, the nation's leading franchisor in the home services category, N-Hance is a tremendous opportunity for entrepreneurs who want to join a proven, fast-growing brand and build a brighter future for themselves without breaking the bank.
Why is Now a Great Time to Invest in N-Hance?
N-Hance is capturing a significant share of the booming home remodeling industry!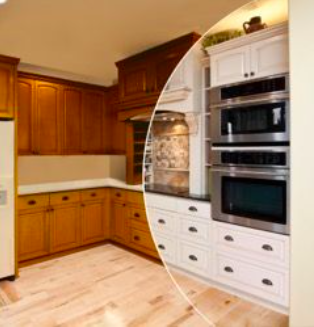 N-Hance gives you the opportunity to edge out the competition and create a trustworthy reputation in your market by offering a service that no competitor can equal — beautifully restored cabinets, doors and floors at a fraction of the cost and in a fraction of the time traditional refinishing or replacement takes. The truth is that N-Hance faces no legitimate competition. Our level of service and patented technology are revolutionizing the industry, creating a strong business model that is recession-resistant and built for growth.
"There is no other brand that is capable of competing with N-Hance for wood-refinishing services in the country," says D'Wayne Tanner, Vice President of Franchise Development. "Our Lightspeed® technology isn't sanding down floors, there's no drying time, there's no odor or dust — our customers can literally tap dance on it when we're done. Best of all, our work looks absolutely beautiful, and it's one-fifth the cost of the industry standard. We're giving our customers their spaces back. It's a remarkable brand with an even brighter future."
Here are a few reasons why entrepreneurs are investing in N-Hance: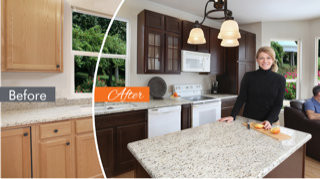 ● N-Hance is a low-cost investment - While a lot of brands will boast about their low entry costs, N-Hance truly is affordable. The total investment estimate to begin operations ranges from $52,369 to $168,747, and this low cost of ownership means that N-Hance franchise ownership is accessible to many more entrepreneurs than other home-improvement brands on the market. N-Hance also offers in-house financing.
● Who can compete with N-Hance? - Our franchisees edge out the competition and create trustworthy reputations in their markets by offering a service that no competitor can equal — beautifully restored cabinets, doors and floors at a fraction of the cost and in a fraction of the time of traditional refinishing or replacement. The truth is that N-Hance faces no legitimate competition. Our level of service and proprietary technology are revolutionizing the industry, and as the rollout of our new sanding service earlier this spring demonstrates, our commitment to new technology continues to add value to our franchisees' bottom line.
● Franchising with N-Hance means you will never be alone in business - Because the majority of our franchisees joined our franchise family without any experience in the wood refinishing industry, we have established a culture of training and ongoing education that helps new franchisees get established in business quickly and keeps veteran franchisees at the top of their game.

● Our Quick Start Program will help you get established fast - Once you come on board as a new franchisee, N-Hance builds out a plan that encompasses the entirety of your first year. N-Hance provides in-person training at our newly expanded, state-of-the-art training center in Logan, UT, online courses at N-Hance University, a business coach to help you set goals and exceed them, one full year of marketing support, and much, much more.

Get in on the action and start your N-Hance franchise today!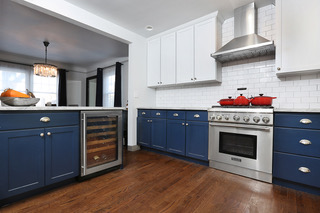 If you're interested in opening your own business, wouldn't you want to join a growing brand that is doing everything it can to ensure that its franchise family continues to thrive over the long-term? Reach out to me and let's get a conversation started! I can't wait to learn about you and help you explore our franchise opportunity.

Testimonials
"Now is a good time to invest in a franchise system…The products that we offer with our finishes are still top-tier, high quality products. That never changed. The customer is getting a solid product for a good price. It doesn't matter if you're looking at the economy…most people want to save money and get quality. It's a good product and good opportunity." - Adam Blake
"We're offering something no one else does. Our competition? I don't even call it competition…we offer them a solution to ripping out their whole kitchen that no one else offers them. Aside from painting, they are getting a refinish, it's safe for us to do in their home, we have the light speed finish that nobody else has, we're a national brand, and we can offer solutions for them such as payment options that most smaller companies can't do." - Lisa and Michael Markese
"We're crazy busy. I think the customer reception is fantastic. My technicians are great. The customers are always thrilled this is an option for them. They're thrilled they don't have to get rid of their cabinets. [We] can just come in, revitalize them, enhance them, and they're always quite happy with the end result. It's been positive." - Nelli Garibyan
"It's a strong, national brand. [Looking at franchising as a whole] it's going in business for yourself and not by yourself…With N-Hance, we could hit the ground running without worrying about a lot of things on the admin side. It takes a lot of the "uncomfortableness" out of it. To have a brand or franchisor supporting you among 500 other franchisees, that takes a lot of the guesswork out of it and immediately puts you more at ease. " - Sammy Dosch and Paige Robinson
Is this your franchise?
Contact us to unlock your franchise's page to add content and get leads!