MyElder
Business Opportunity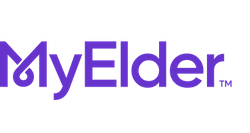 We are Elder Advocates and we're passionate about one thing – protecting the rights and dignity of elders. We've been providing peace of mind to our clients and their families since 2008.
| | |
| --- | --- |
| | $150,000 |
| Investment | $100,000 - $200,000 |
| Franchising Since | 2014 |

What is My Elder Advocate?
Imagine a company that guides aging loved ones through the complex health care system, fights for their rights and takes swift action to solve care-related issues. This is now a reality with the launch of national franchise My Elder Advocate TM, an overarching elder care services company, which is expanding to meet the unprecedented health care demands of aging Americans.
The Looming Demographic Tsunami *most information sourced from US Census Bureau 2010
The number of Americans aged 65 years and up is expected to double in the next 25 years, according to the Centers for Disease Control and Prevention. My Elder Advocate is particularly poised for growth as the population ages because it fills a critical gap in the elder care industry. Instead of simply providing a single-vertical solution like other elder care franchises, My Elder Advocate partners with elders and their families to manage all aspects of care and advocate for proper treatment.
Today 29% of the population consider themselves caregivers
Family caregivers give up $522 billion in income per year to care for seniors
Estimated Population of people over 65 in 2013 is 71,000,000
206% population growth over 85 between 2000 and 2020
449% population growth over 85 between 2000 and 2050
"The current health care system for elders and their families is overly complicated and fraught with abuse and neglect," said My Elder Advocate CEO Jack Halpern. "As the population continues to age at never-before-seen rates, the problem will only get worse. Franchising the My Elder Advocate concept allows us to replicate our solutions-based approach quickly, helping as many older adults as possible obtain the care they deserve.
What Services Does My Elder Advocate Provide to Seniors and Their Families?
From preventing nursing home evictions to providing ongoing health monitoring, My Elder Advocate offers families peace of mind knowing a plan is in place to ensure the best possible care for their aging relatives. The company's business model guarantees that the elder individual's best interest is in mind because it receives 100 percent of its compensation directly from clients. That means My Elder Advocate's guidance is not influenced by nursing homes, hospitals or other health care organizations that oftentimes pay hefty fees for referring patients to them. With reasonable, mostly flat-rate fees, My Elder Advocate makes securing proper elder care possible.
My Elder Advocate's wide-ranging care services include the following areas:
Advocacy
Long term care planning,
Long distance caregiving,
Elder monitoring service,
Home care management,
Nursing homes and assisted living facility placement,
Hospital, nursing home and home crisis intervention services and
Nursing home eviction prevention services.
What Does My Elder Advocate look for in a Franchisee?
My Elder Advocate is currently seeking franchise partners to develop a dozen locations throughout on the eastern seaboard including New York, New Jersey, Connecticut, Pennsylvania and Florida. Within five years, the company projects it will have 100 locations throughout the country plus an international presence.
Prospective franchise partners do not need to have an elder care background to open a My Elder Advocate franchise. That's because My Elder Advocate can quickly turn franchisees into experts in elder care issues with its advanced training, patent-pending execution methodology and ongoing support from the corporate office.
My Elder Advocate is seeking highly motivated franchisees, with backgrounds that may include:
Corporate Escapees
Executives, administrators and business managers
Salespeople-retail, corporate or financial
Experience in the health sector including social workers, nurses, geriatric care managers
US Military veterans
Couples, one great at networking, the other great at business management, both highly committed
Investment groups looking to profit from the oncoming demographic tsunami
What is the Initial Investment To Become a My Elder Advocate Franchisee?
The total initial investment to open a My Elder Advocate franchise ranges from $98,000 to $125,000.
For more information on My Elder Advocate or to inquire about franchise opportunities, please visit www.MyElderAdvocate.com.
Founded in 2008, My Elder Advocate is a first-of-its-kind overarching elder care franchise that solves immediate and long-term health crises. Headquartered in New York City, My Elder Advocate plans to open locations throughout the country through a newly launched franchising strategy. My Elder Advocate's service areas include: Advocacy, long term care planning, long distance caregiving, elder monitoring service, home care management, nursing homes and assisted living facility placement, hospital, nursing home and home crisis intervention and nursing home eviction prevention services. For more information about My Elder Advocate or to inquire about franchising opportunities, please visit www.MyElderAdvocate.com.
Is this your franchise?
Contact us to unlock your franchise's page to add content and get leads!