Montessori Kids Universe
Franchise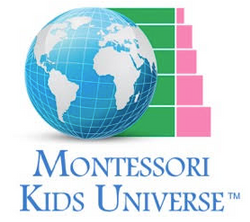 Through our unique learning environment, blending authentic Montessori methodology with Reggio Emilia inspiration, we NURTURE, INSPIRE and EDUCATE children.
| | |
| --- | --- |
| | $1,000 |
| | $61,000 |
| Units in operation | 14 |
| Franchising Since | 2014 |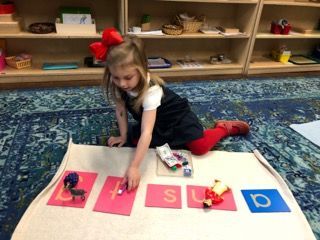 About Us
We will provide you with a complete suite of tools to operate your business as well as world class support. Our goal is to set you up for success! Additionally, we offer a Montessori teacher training institute (mkutraining.com) for continual development of highly trained teachers. We believe in training and support. You will benefit from years of experience and content-rich training resources. We currently have 14 franchise schools, several more under development, as well as an international master license in the Middle East.


Our Industry
The Child Care industry is expected to continue experiencing high demand as the number of children under age nine is anticipated to increase. Meanwhile, increases in disposable income and funding for federal subsidies is anticipated to expand access to services, thus contributing to revenue growth. Over the five years to 2020 IBISWorld projects industry revenue to grow at an annualized rate of 3.5% to $55 billion.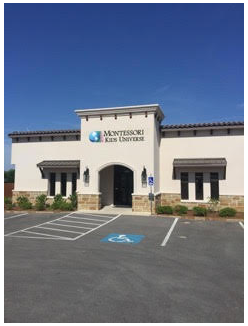 Our Opportunity
Montessori Kids Universe offers franchises through-out the US as well as international licensing agreements. Montessori education continues to be in high demand due to the individualized, enriched learning environments. Email: sales@mkuschools.com to learn more about a specific territory of interest.


Our Benefits
· Montessori Franchising opportunity
· Low liquid capital requirement
· We are set apart from competitors by combining Montessori and our Reggio Emilia inspired curriculum called Da Vinci Kids™.
· No experience necessary! We help you from start through opening and operating
· Access to discounts to MKU's Training Institute which provides in-depth training to educators so that they can lead a Montessori Classroom successfully
Additional Information
MKU Training Institute offers an authentic Montessori learning environment. Through developmental modules, content rich manuals, teaching videos, and personal tutorial support, students will develop skills to apply the Montessori pedagogy in the classroom. Having opened Montessori schools for decades. We were blatantly aware of the global shortage of Montessori teachers. Upon launching the premier network of Montessori schools through-out the world; we knew this shortage needed to be addressed for our school owners. Facing this head on, the decision was made to begin development of our teacher training institute. Aligning with an experienced team of AMI and AMS certified teacher educators; development of MKU Training Institute began in 2016.
We are proud to offer our distance learning, online training platform. MKUTI delves deeply into the Montessori pedagogy and teachings providing each adult student a deep foundation to begin a career in this gratifying profession. Development of this training course has been a laborious project, albeit a labor of love. Our goal is to offer accessible and convenient Montessori teacher education to anyone in the world. When Opening a Montessori Kids Universe you have access, at a discounted price, to Montessori Kid's Universe's Training Institute.
For more information on Montessori Training visit: www.mkutraining.com
Is this your franchise?
Contact us to unlock your franchise's page to add content and get leads!