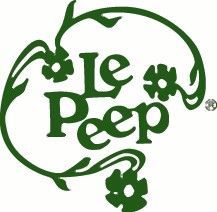 At Le Peep we care about freshness and quality and take pride in the fact that our food is prepared fresh daily. We don't do this to be different, we do it to be better.
| | |
| --- | --- |
| | $1,000 |
| Investment | $200,001 - $500,000 |
| Units in operation | 54 |
| Franchising Since | 1984 |

At Le Peep we care about freshness and quality and take pride in the fact that our food is prepared fresh daily. We don't do this to be different, we do it to be better.ABOUT LE PEEP®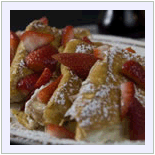 Le Peep® puts a wholesome, proven perspective on your neighborhood Breakfast & Lunch. Fresh. Simple. Elegant. Inviting. A kaleidoscope of cooking creativity. We put the emphasis on people, both patrons and staff. We focus on enabling our staff to provide each of our guests the fresh food and friendly service that they have come to expect of us. And a focus on food. A plentiful array that keeps folks coming back. Le Peep® is a clever and original culinary concept with a menu that reads like a cookbook. You'll find line after line of intriguing selections all made on the spot with the freshest ingredients... snow white eggs, select vegetables, quality meats, crepes, and our own Peasant Potatoes, to name a few.
ABOUT LE PEEP® OPPORTUNITY
Simplicity. Fresh as the day it was conceived.
Superior quality. Reasonable Prices. Excellent perceived value. Far from "fast food". Le Peep® meals are always satisfying and nutritious. A proven approach to management. A creative approach to an evolving menu. And operating standards as strict as your mom's. That's what keeps Le Peep®... Le Peep®.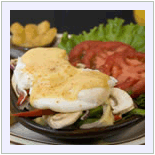 Managers and staff enjoy working at Le Peep®.
They work with smiles and pride. Le Peep® has a special effect on the public, too. Customers return repeatedly, regulars bringing friends, discovering the charm of a homelike setting where conversation and business flow together easily.
Le Peep® is a philosophy.
Le Peep® is a proven food service package. Le Peep® is one great meal after another. Developed, tested, then presented to an appreciative public. Le Peep® is that extra special eating experience the public calls "a real find." Even the hardest to please newspaper, radio and television food critics rate Le Peep® "The Best in Town" - Town-after- Town. What a concept. What a difference. What a perfectly mouth-watering opportunity for the discriminating restaurateur or developer.
Taste What makes us great!
Le Peep offers a license, rather than a franchise. This equates to lower fees and
greater freedom for you, the business owner.
SOME BASIC DIFFERENCES BETWEEN A FRANCHISE AND A LE PEEP LICENSE AGREEMENT
The business relationship which would be entered into between you and HW Holdings Corporation (H.W.H.C.), the company, under the License Agreement is different than the type of relationship which is created by the signing of a franchise agreement.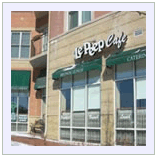 Trademarks. The License Agreement does allow you to use certain designated trademarks of the Company in the operation of your restaurant for the term of the License Agreement, as would a franchise agreement. In contrast to rights that you would be granted pursuant to a franchise agreement, the sole purpose of the Le Peep license is to enable you to use the various trademarks appearing on the Le Peep menu and the accompanying proprietary recipes for such items, together with the primary Le Peep service mark.
Initial and Recurring Payments. You pay an initial $10,000 license payment to the Company. $2,000 of this will be due upon signing the Site Selection Agreement, and the remaining $8,000 will be due upon signing a lease and the Licensing Agreement.
If you have been considering other franchise opportunities, this aspect of our license program will contrast with most of them, in that the upfront payment we charge is smaller than the standard franchise and reflects that you will run your business independently with no oversight from us. Beginning with the seventh month of your restaurant operations you will start paying the Company only 3.0% of your restaurant's gross sales. If you have compared the Le Peep license to other franchise opportunities, you have most likely discovered the monthly license rate of 3.0% is lower than the fees of a franchise system, in addition to the difference of not paying immediately upon opening.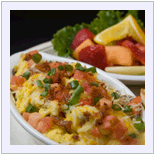 The Company's Limited Role. The control which the Company will attempt to assert over the way you conduct your restaurant operations is different than a franchise.
Other than your obligation to properly use the trademarks of the Company and maintain a minimum level of quality in providing the restaurant services associated with our trademark, the Company does not restrict or dictate the manner in which you conduct your operations. You will not be required to purchase menus, uniforms, signs or other items from the Company or from any particular designated source, nor will you need to seek the Company's approval regarding any aspect of your restaurant operations. This means each licensee may choose to add the licensee's own unique personal touches and expertise to the operation, so you should not expect each restaurant to be identical in operation, theme or style. On the other hand, the Company expects every licensee to adhere to any controls imposed for the protection of the Le Peep trademarks and the quality of trademarked food items and Le Peep restaurant operations generally.
Autonomy of Your Operations. Keep in mind that, if you are looking for a business relationship in which you are provided with significant hands-on assistance initially and on an ongoing basis, the license relationship may not be for you.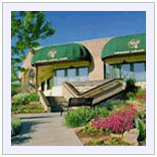 Although the Company may at its sole discretion from time to time make available assistance programs which you may choose to participate in, at your cost, the Company will expect you to run your restaurant operation independently and with a minimum of support or input from the Company. You will be solely responsible for the success of your restaurant operations, which will mean that it will be up to you to choose, negotiate for the acquisition of, and develop your restaurant location, equip your restaurant, employ your own staff and management, devise your own plans and methods for marketing your services, determine how to be and remain competitive in your market by virtue of determination of your prices, your hours of operation and your promotional programs and determine how to thereafter operate and manage your restaurant to maximize your potential for success. You can terminate the License Agreement at any time by giving the Company thirty (30) days prior written notice and the Company likewise may cancel the License Agreement by notifying the Licensee of its intent to do so with thirty (30) days prior written notice. Most franchise agreement restaurant operations would require you to remain a franchisee for at least ten years. While you do maintain autonomy, we do supply you with guidance throughout your process as you request, based upon our experience in the concept. Such guidance will include suggestions regarding lease, site feasibility, and design. It is non-binding input used to help you evaluate your options, but the final decisions are your independent choice to be made at your own discretion.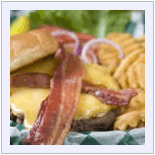 Territories. Unlike most franchises, we do not require that you purchase a territory or open more than one unit. Should you decide that you wish to purchase a territory, we do not set stringent and binding requirements on their development, such as demanding that you open a location each year. If you wish to be a single unit operator, we are happy to work with you. Likewise, if you wish to develop multiple units, we have flexible programs which enable us to find a plan that fits with your goals.
You should consider all of this and other factors and discuss this with financial and legal consultants before you sign the License Agreement.
LE PEEP® TESTIMONIAL
Aneel and Hope Taj were impressed by the family atmosphere Cultivated by the Le Peep® Corporate Office.
"Licensing agreement allows us to run more like a home town, locally owned restaurant as opposed to a big impersonal franchise operation. Le Peep® is loyal to operators allowing opportunity for growth within a market in some cases without competition. Owning your own small business with affordable licensing fees. Le Peep® allows menu options based on local or regional favorites."
"Le Peep® is available for support if called upon in areas of operation, customer service, staff training, team building and many other aspects of running a successful business. As with any business your success or failure rest purely on you. We have been very happy with the support and help that we have recieved from Le Peep®!! Kevin, Amanda, Sue, and the entire Le Peep® organization are a pleasure to work with."
Is this your franchise?
Contact us to unlock your franchise's page to add content and get leads!