We can help you expand your business. When you convert your existing tax businesses to an H&R Block location, you benefit from our brand strength and the support systems we provide.
| | |
| --- | --- |
| | $1,000 |
| Investment | $25,001 - $50,000 |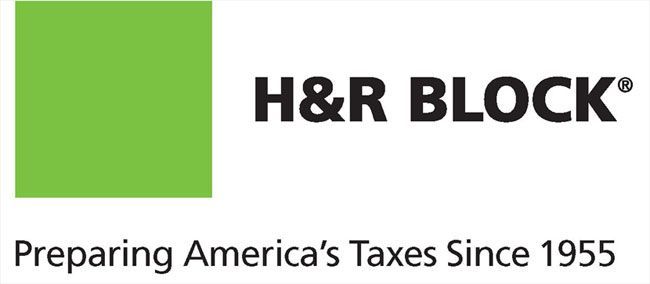 Benefits of Owning an H&R Block Franchise

There are many benefits to becoming an H&R Block franchisee. Learn about the advantages of working with the No. 1 brand in tax preparation.

Over 55 Years of Experience
When you become an H&R Block franchisee, you have more than 55 years of experience standing behind you. In addition to pioneering the tax services industry, we were also one of the first companies in the nation to implement the concept of franchising. In other words, no one knows the tax industry like we do, and no competitor can offer a better franchise opportunity. So you can rest assured that our long history with the franchise business model will work to your advantage. We'll supply the tools you need to help you effectively beat the competition and to help you ensure your franchise's success.

What helps make us No. 1
Ask anyone on the street, and most have heard of H&R Block. Our brand strength is one of the most powerful tools a franchisee can have.

Our marketing research shows that unaided recognition of our brand is almost five times higher than our nearest franchise competitor. That's because when it comes to serving our clients, no one has the experience or resources to provide the level of service that H&R Block can deliver.

But don't take our word for it; ask any of our clients. Our experience and longevity have established the H&R Block brand as one that is synonymous with quality, expertise and stability in the minds of the public. This reputation is the biggest advantage a franchisee can have over the competition.

Largest Tax Network in the United States
We have more than 14,000 domestic and international offices - about twice as many as our nearest competitor.

This presence further reinforces an already respected and established brand name that represents stability, quality and tax expertise in the minds of your prospective clients. Plus it offers the convenience clients need when time is of the essence.

Low Initial Investment
You might think the cost of using the No. 1 brand name in the tax business is expensive. However, at H&R Block, we believe in making it easy - and affordable - for entrepreneurs to do business under the H&R Block name.

Out of all the major tax companies in the franchise industry, H&R Block has one of the lowest initial investment costs. You can operate an H&R Block franchise for no initial fee, other than a fully refundable $2,500 security deposit. Plus, you don't pay any additional costs for national advertising. Of course, the expenses of furnishing and running an office are your responsibility.

Available Business Financing
Franchise Partner, Inc., an affiliate of H&R Block, offers two financing products: an annual payments term loan and a revolving line of credit. For those wishing to purchase an existing H&R Block franchise, these financing alternatives are worth considering.

Strong Support to Help Expand Your Business
Once you open the doors of your new office, you will not be on your own. Not only do you have the strength of the H&R Block brand behind you, but you also have continuing company support for marketing, communications and technology.

Most important, H&R Block has a strong field management team that is equipped to provide you with the personalized service and resources you need to help ensure your success. H&R Block also spends significantly more on national marketing and advertising than our nearest national competitor according to Nielson media research. That's marketing dollars that will directly benefit your business, and it's all at no additional cost to you. To help with local marketing activities, H&R Block also has a dedicated staff at our world headquarters that provides free, individualized public relations and marketing support to help promote your business within the local community.

Unmatched Industry Training and Technology
Following an established business model, H&R Block provides you with superior software, office technology and products to help you provide your clients with the best experience possible. Our company tax software is unmatched in the industry and is used by tens of thousands of tax professionals to accurately prepare client returns quickly and conveniently.

We also employ the best trained tax professional workforce in the country. H&R Block created the tax professional training program in 1965. Since then, more than 2 million people have taken our courses. In addition, we also offer ongoing training through our income tax course, seminars and national operations meetings.

With the strength of our brand and our technology and office support, opening a franchise office with H&R Block has never been easier.

Superior Products and Services
As a member of the H&R Block family, you will be able to offer your clients the best tax and financial products in the industry.

Our client-focused tax and financial products include:
H&R Block Guarantee - With the H&R Block Guarantee included in every tax return, if penalty and interest charges are owed due to H&R Block's error, those penalties and interest on federal, state and local returns are paid. If the IRS audits your client, an H&R Block representative will assist in answering questions regarding your clients return.
Peace of Mind® Extended Service Plan - A worry-free guarantee purchased by the client to ensure any additional taxes assessed (up to $5,500) because of our error will be paid by H&R Block. This also insures a qualified H&R Block Enrolled Agent will represent the client in the event of an audit and guarantees individual federal, state and local H&R Block-prepared returns for three years after the filing deadline.
Tax-related Financial Products - These include Refund Anticipation Checks (RACs).
Quick E-filing - Our top-of-the-line electronic return transmission system ensures your clients get their refunds fast.
Second Look - We conduct a professional review of the client's current-year tax return, filed or not, for just $29. Or, we can review up to 3 years of prior tax returns for a small fee. With this review, the return is now protected with our sevice guarantee.
Maximum Refund Guarantee - If it's there, we'll find it.
H&R Block Emerald Prepaid MasterCard - One card with so many possibilities. The H&R Block Emerald card allows clients to spend, save and borrow with one card. Your clients can add money to the card through direct payroll deposits, a reload network or their tax refund. They can make purchases or access the cash through local ATMs and cash back with purchases.
In addition, being part of H&R Block also gives your clients access to services other tax companies can't offer. Through H&R Block Bank, your clients will have a host of financial resources to choose from that extend beyond tax.

H&R Block is the one stop for all our clients' financial needs. That's why millions return to H&R Block year after year for tax and financial services.
We can help you expand your business. When you convert your existing tax businesses to an H&R Block location, you benefit from our brand strength and the support systems we provide. To learn more, simply fill out the short Request Info Form.
Is this your franchise?
Contact us to unlock your franchise's page to add content and get leads!