Grease Monkey International, LLC
Franchise
| | |
| --- | --- |
| | $74,999 |
| | $35,000 |
| Franchising Since | 1978 |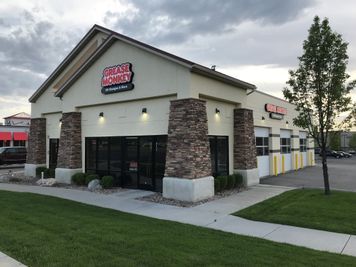 Driven To Perform
As vehicle lifespans continue to climb worldwide, now at an all-time high of over 11 years, the Automotive Repair Aftermarket and Maintenance industry is poised for substantial long-term growth. Not only are consumers purchasing more cars, data shows that car owners are also holding onto their vehicles longer, increasing the demand for routine servicing.
Simply put, it's time to grow. With over 360 locations already in the US, Latin America and China, Grease Monkey has launched an aggressive new franchising initiative aimed at strategically expanding our presence in the U.S.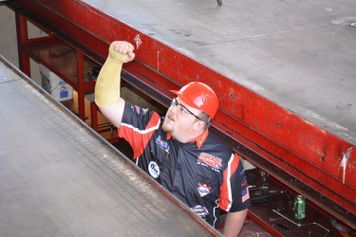 A Franchise Of Integrity
When we say "Only What You Need, Guaranteed," we're making a promise to our customers - the same one we've been keeping for over 40 years. It's a commitment to providing honest and dependable service with convenience and value. It means establishing trust with the families in our communities, expanding a loyal consumer base from one generation of drivers to the next.
It's all part of our "Less Hassle, More Hustle" philosophy - a conviction that's helped build our reputation as one of the nation's most trusted quick lube franchise companies.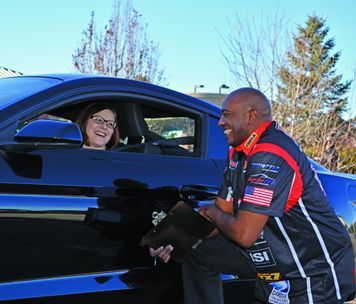 A Pit Crew Time Guarantee
Grease Monkey knows that time is valuable to our customers and that consumers come to Grease Monkey because they want to get in and out quickly. With that in mind, Grease Monkey is the first in the quick lube industry to roll out a time guarantee to the consumer. If, for some reason, our Certified Pit Crew does not live up to our time guarantee, we will refund back $1 for each minute that we are over the promised time. Service Done Right. On Time. Guaranteed.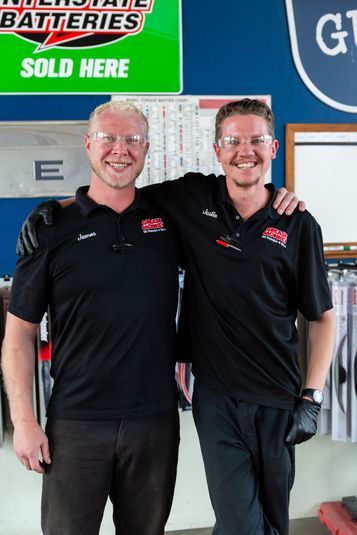 Flexible Approach
Grease Monkey has pioneered flexible franchising, a way for franchisees to customize their facilities and services for different markets and investment profiles. We also offer the most franchisee friendly franchise agreements in the industry.
Our development options range from a standard three-bay oil-change and preventive maintenance franchise to an 8-bay full service maintenance facility, and a Monkey Shine Car Wash facility can be added to any set-up. Whatever options suit your needs, we'll help you determine the optimal configuration.
What's more, since we are not owned by an oil company, we are able to negotiate national vendor contracts at the best possible prices. It also means consumers can feel confident that we're looking out for their vehicles, not just pushing a particular brand of oil. What's more, since we are not owned by an oil company, we are able to negotiate national vendor contracts at the best possible prices. It also means consumers can feel confident that we're looking out for their vehicles, not just pushing a particular brand of oil.


Outstanding Support
The Grease Monkey platform is designed to guide franchisees through every aspect of running a profitable quick lube and preventive maintenance business. From site selection, construction and initial training to ongoing instruction, marketing, operations and purchasing, our systems provide an unparalleled level of support throughout the franchise relationship.
Regardless of your experience in automotive maintenance, we'll provide every franchisee with essential support at every step:
Finding the right location for your franchise and assisting with negotiation of property leases/purchases, whether you're building from scratch or converting an existing structure.
Offering intensive, hands-on training, covering all aspects of running a Grease Monkey center, for you and all of your team members. And not just at the beginning; we provide continuous in-center training and on-going employee certification programs for the entire length of your franchise agreement.
Providing the support and resources of our in-house marketing department, offering extensive local marketing support through direct mail, email campaigns, website development, sponsorships and ad artwork. What's more, your marketing fees are allowed to be invested locally at the discretion of the franchisee.
Providing access to our industry-leading point-of-sale computer system, a powerful business management and accounting tool that enables you to monitor and improve daily operations by tracking sales data, product inventory and labor earnings-to-revenue ratio.
Giving you the advantage of our negotiated national account pricing for all in-center supplies and services.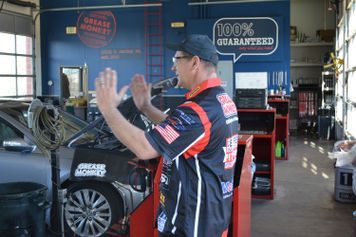 Adding a Monkey Shine Car Wash Facility
The Monkey Shine brand is the first carwash franchise run by a franchise company, not an equipment manufacturer or distributor. We have spent years assessing the hundreds of car wash equipment options to identify the best providers, and we've negotiated special pricing and extended service packages for our franchisees.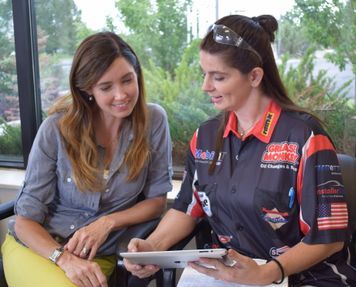 Grow With Us
With industry-leading franchise operating systems, outstanding franchise support platforms and tremendous growth potential, the Grease Monkey and Monkey Shine brands represent unparalleled franchise opportunities. It's time to capitalize on the Automotive Repair Aftermarket and Maintenance industry's long-term growth by joining Grease Monkey's national expansion. With new single and multi-unit franchise opportunities available across the country, we're looking for exceptional partners to grow with us. If you share our passion for superior service, we invite you to start the process towards becoming a franchisee today.


SPECIAL OFFERS
VETERANS and FIRST RESPONDERS:
We offer a $10,000 discount on license fee, plus royalty fee discount for first two years.
Is this your franchise?
Contact us to unlock your franchise's page to add content and get leads!