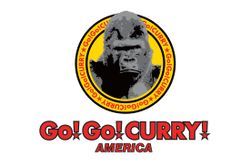 Go! Go! Curry® is a Japanese Curry quick service restaurant with a simple and efficient kitchen. We are proudly serving delicious Japanese comfort food across the US.
| | |
| --- | --- |
| | $150,000 |
| | $25,000 |
| Units in operation | 9 |
| Franchising Since | 2017 |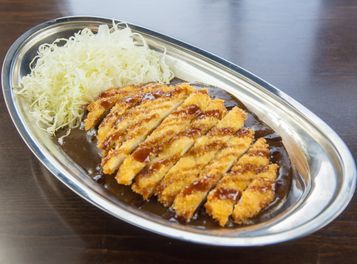 About Us
Go! Go! Curry® has been bringing the delicious flavors of Japanese Curry to the United States since 2007. After growing to more than 75 locations across Japan, we decided it was time to share the love and happiness that comes from eating our Japanese comfort food with the world, beginning with arguably the greatest culinary city in the world, New York City! From New York, we've spread to Massachusetts, opened our first franchised location in Houston, TX, and will be opening our next franchised location in Newark, NJ in the coming months. From the beginning it has been our goal to create and develop a chain of restaurants that could be efficient and scalable and ultimately spread across the country to meet the increasing consumer demand for Asian-inspired food in general, and specifically for Japanese Curry.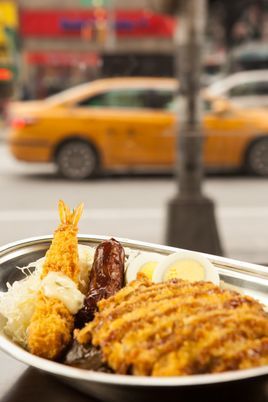 Our Industry
Over the past decade there has been a steep rise in popularity in Asian cuisine in the United States, particularly in the fast casual segment of the market (which itself is growing by leaps and bounds). Generations that grew up on "Americanized" versions of Chinese food and Grocery Store Sushi are now looking for more unique and authentic options and as a result we have seen the rise in popularity of multiple different Asian food options from ramen, to poke, to pho. Americans are continuing to expand their palates and discovering delicious foods that are now becoming culinary staples in the US market. Consumers are looking for what is new and different, and with more information and culinary education at their fingertips, the consumer is becoming more and more knowledgeable about what is out there for them, and who is bringing them the most authentic versions of those foods.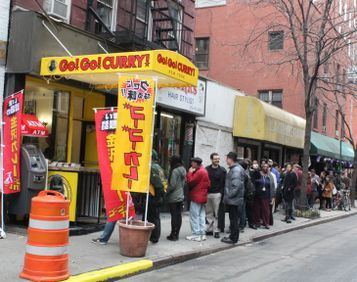 Our Opportunity
Go! Go! Curry is primed to be the leading Japanese Curry brand in the United States, as it already is around the globe. Go! Go! Curry provides the American consumer with a unique and authentic Japanese cuisine that at the same time feels incredibly familiar. Every culture has their "comfort food" and this is ours. We prioritize our customers' happiness, or "genki", by providing a great product made with quality ingredients that will have our customers feeling like they ate a home cooked meal. Our simple and efficient kitchen operation doesn't require any culinary background, and we are focused on finding the right people to help us bring that "genki" to everyone in the Go! Go! Curry family, from our employees to our customers.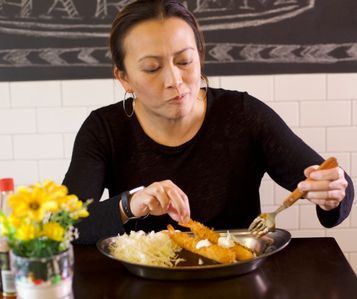 Our Benefits
New and exciting food offering that builds on the growing popularity of Asian cuisine
Globally known brand name that is primed to be the industry leader in the US
Simple and efficient kitchen operation (no culinary experience necessary)
Strong focus on creating and maintaining "Genki", or Happiness, at all levels of the organization
Over a decade of experience operating locations in the US
Lots of open territory for future development
We would love to learn more about you and your interest in helping to bring Go! Go! Curry's delicious food and unmistakable brand of "Genki"/Happiness to your community. Please fill out the form to learn more and to speak with a member of our Franchise Development team.
Is this your franchise?
Contact us to unlock your franchise's page to add content and get leads!