Engrave-A-Crete
Business Opportunity

Engrave-A-Crete is the world's pioneer and premier designer and manufacturer of unique, precision-crafted decorative concrete tools, products, training and processes.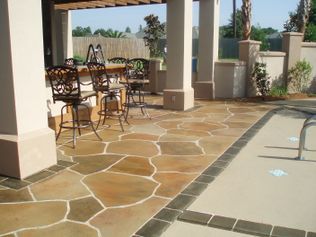 Not a Franchise – You Keep Your Profit
NO franchise fees
NO royalties
NO territories
Be your OWN BOSS
ON-GOING technical support
NO weekend work, unless you choose
MINIMAL weather restructions
Interior and/or exterior
NO employees necessary
NO backbreaking form, pour and finish
Works on old or new concrete
NO experience necessary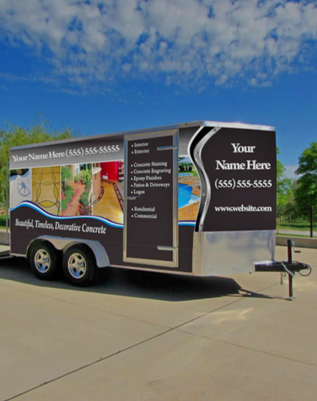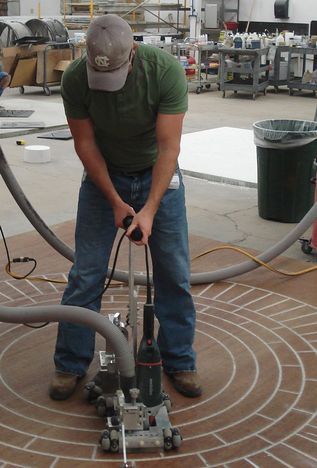 There's Naked Concrete Everywhere
Look around you – there's naked concrete everywhere in the world. Naked concrete is gray. It's plain. And, most of it is ugly. What a market! When you become an Engrave-A-Crete installer, you master the art of transforming nearly any concrete surface – regardless of age, horizontal or vertical, interior or exterior – into a beautiful surface, or as some say, "a work of art."
It's Easier Than You Think
Over 90% of our customers have NO prior concrete experience. Decorative concrete engraving is easy. There is no back-breaking "concrete work" because you use the concrete that is already there. Concrete engraving is an impressive conversion to make concrete look like hardwood flooring, polished marble, tile, antique bricks, flagstone or the beautiful metallic epoxy flooring. Simply use unique saws to cut patterns directly INTO the concrete surface. No delaminating so your customer is happy and you're happy. And, you can engrave company logos, intricate designs, art work, lettering and a multitude of other graphic patterns and designs of any size and shape.
Decorative Concrete With a Bang!
Choose a single tool for your business, or choose our Business on Wheels – a decorative concrete engraving package that includes the most popular engravers, accessories and support equipment. The interior of the trailer is organized and has storage options for easy access. The exterior features eye-catching graphics of beautiful concrete transformations along with your contact information so your trailer acts as a rolling billboard wherever you go.
Whether you're interested in starting a new business or expanding an existing one, people from all walks of life with all levels of skills are Engrave-A-Crete installers.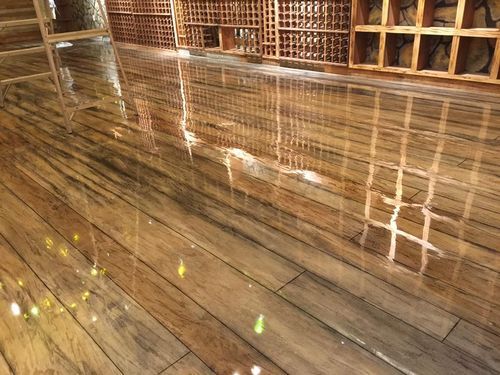 Decorative Concrete –Creative, Enjoyable and Rewarding
With an improving economy and an uptake in home remodels and sales, decorative concrete is seeing a bright future. Decorative concrete engraving means you can corner a niche market that puts you ahead of others in the industry who are dependent on stamping or polishing that require a significant amount of product, employee and equipment expense. With thousands of concrete engraving options available for you to offer customers – ranging from patterns that look like hardwood to geometric designs to standard or special tile designs and many more – you can use your Engrave-A-Crete equipment without a great deal of additional expense or employees to earn yourself a nice profit.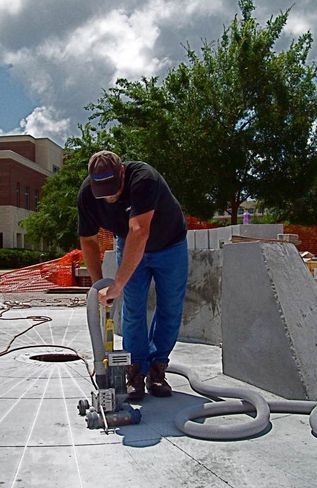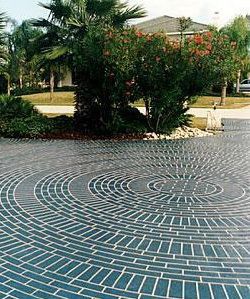 Why Choose Engrave-A-Crete?
Engrave-A-Crete is a family-owned company in business for over 25 years. We like that and when you buy from us, you become a part of our family, too. We don't want to outgrow that. Ever.
As a small company, we take pride in everything we sell. In fact, we invest a bit of ourselves into every tool we manufacture. We start by designing them, based on our decades of experience in the decorative concrete industry. Darrel Adamson, our CEO, holds patents on several of our most popular tools. Next we manufacture them, right here in the heartland of America, from aluminum billets. In the rare event one doesn't turn out exactly right, it goes into the recycling bin. Then we assemble each tool, taking time to perfectly fit the components so the tool operates flawlessly. And finally, we ship them to our customers worldwide, sealed with a wish for success and a prosperous future.
Based on our years of success in the decorative concrete industry, we can offer top-notch hands-on training in the large instructional wing of our 75,000 sq ft manufacturing facility. You will learn basic through advanced techniques on real concrete slabs that will prepare you for earning a good income in your future. We teach you how to lay out and engrave designs, apply products ideal for the job, and marketing methods for your business. As a result, you will be able to offer your customers a cost effective concrete make-over that requires no tear outs, expensive overlays or crews of employees. Our customers also enjoy free, on-going technical support. When you need help, we're just a phone call away.
When you buy from Engrave-A-Crete, you are never just a number. We think of you as an important person with hopes, dreams and a bright future, and we care about your success. It's that simple.
You're putting a lot of thought into starting your own business or expanding the one you already have going. We know from experience that it's a big step, and we want to see you succeed. We can do that best by offering kick-ass tools and products, on-going tech support, and training from contractors with decades of knowledge and experience in decorative concrete.
The market is hot. You are ready. Why wait? Give us a call today!
Is this your franchise?
Contact us to unlock your franchise's page to add content and get leads!