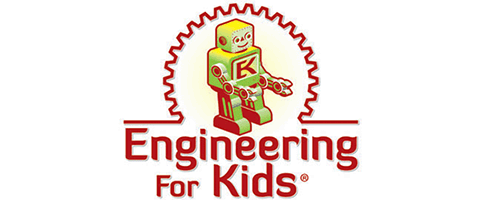 About Engineering For Kids®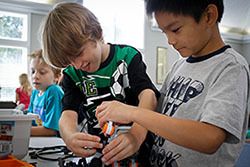 Engineering For Kids® distinguishes itself by offering quality educational programs that show kids how to apply their knowledge of math and science while using their creativity and problem-solving skills. Engineering For Kids® is well known for its camps, classes, workshops, and birthday parties that show kids how engineering can be fun, exciting, and rewarding.
Parents and children entering the program are promptly greeted by a smiling staff who project a welcoming and friendly attitude. Teachers inspire students to build on their natural curiosity by teaching engineering concepts through hands-on learning. Engineering For Kids® promotes an environment for kids to appreciate why engineering, math, and science skills are key to their future success in the competitive job market.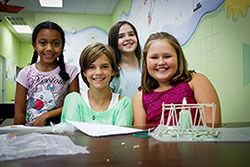 We support our community schools by offering programs that meet national standards in mathematics, science, engineering, and technology. We build upon the math and science that is being taught in the schools and apply those skills to hands-on, real-world engineering challenges.
The Engineering For Kids® staff are friendly, efficient and well-trained. They enjoy their jobs and their students. This attitude radiates throughout the program, and the experience is therefore a pleasant memory for both the kids and parents.
Engineering For Kids Testimonials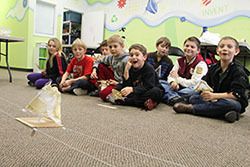 "From a sound business concept into real practice, I have had this unique experience first hand. Watching room packed kids building and racing sail boats in Stafford VA with excitement made me anxious to jump start our very own Engineering For Kids in Portland OR. This is a complete Win-Win, for our children to get excited about engineering, for our teachers to acquire valuable teaching experience, and for our franchise business to be profitable."
- Shu-ling Garver, Portland Oregon
"Wow!! This program is truly amazing! The more I dive in, the more inspired I get. The parent reception to it is fascinating! I knew it would be a hit but the speed at which it is taking off is amazing. Well done, Dori!"
- Patty Potts, Northern Virginia