EarthWise Pet Supply and Nature's Pet Market
Franchise

Find out why we're the fastest growing natural pet supply and grooming franchise in America!
| | |
| --- | --- |
| | $1,000 |
| Investment | $100,001 - $200,000 |
| Units in operation | 41 |
| Franchising Since | 2008 |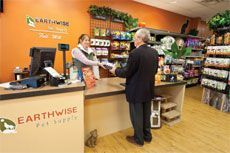 NPM Franchising offers two brands depending on geographic location, EarthWise Pet Supply and Nature's Pet Market. We pride ourselves on being one of the most innovative pet supply retail chains in America. This allows our franchisees to have comfort in knowing that their franchise company is constantly working on developing creative new ways to keep them profitable and growing each and every year.

Mission Statement: "We strive to better the lives of pets and their owners through providing all natural products supported by proper education, superior customer service and green business practices."
Our guiding principles:
We believe pets are an integral part of our families and deserve our utmost kindness and respect.
We believe pets should receive the best care possible.
We believe that a holistic approach including proper nutrition, exercise and regular grooming is essential for sustained health and long-term well-being.
We believe in promoting products from manufacturers that use green practices and recycled materials.
We believe in offering a wide range of natural products that fit varying family budgets.
We believe in supporting local shelters and rescues and remain committed to reducing pet overpopulation.
We believe in providing our customers with superior service delivered by the most knowledgeable staff in the pet supply industry.
Key EarthWise Pet Supply and Nature's Pet Market advantages:
Strong growth potential in a recession-resistant industry coupled with a flexible franchise model.
Relatively low investment and protected territories.
Ability to keep your current job if desired while opening locations.
Unparalleled support in setting up and opening your new store.
Flexible business models with opportunities for multi-store expansion.
Advanced customized POS and ordering system.
Centralized market research, product development and nutritional education.
Franchise system buying power and vendor relations management.
Extensive initial and on-going pet nutrition and product training.
Access to our list of core products and pricing guidelines.
Access to our contracted vendor pricing and payment terms.
Support
We pride ourselves on offering the most hands-on support in the industry:
Demographic analysis and site selection.
Business plan development and financial modeling.
Loan application assistance.
Beginning to end lease negotiation.
Social media strategy development and implementation.
Complete store design, build-out and set-up assistance.
Unique branding, marketing materials and event support.
Regional and local advertising support.
Frequently asked questions
Q: How much money will I make?
There are a number of variables involved in determining the amount of money you will make. At this time, we cannot disclose franchise revenues or profits. The actual profit and cash flow each franchise store generates is a function of its location, size and how successfully it is operated and managed. The NPM Franchising brands are based on affiliate store models that have withstood the test of time for over 30 years.
Q: How much will an EarthWise Pet Supply or Nature's Pet Market franchise cost?
The total investment (franchise fees, build-out, working capital, inventory, etc.) varies depending primarily on the size of the store and your initial marketing budget. Total investment ranges from $104,000 to $318,500. Opening a franchise generally requires at least $50,000 in liquid capital.
Q: Is financing available?
Although having enough liquid capital to fully fund an EarthWise Pet Supply or Nature's Pet Market may improve cash flow and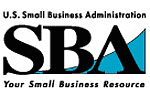 reduce the debt service your store experiences, 3rd party financing may be available to well-qualified individuals. NPM Franchising is registered with the SBA Expedited Franchise Registry for those seeking SBA financing. In order to reduce debt service, retirement funds, friends, family and private investors may be viable options. In short, there are many ways to fund your dream franchise with a well formulated business plan and a strong desire to succeed.
Q: What are EarthWise Pet Supply and Nature's Pet Market royalties?
6% of gross sales (royalty)
1% of gross sales (advertising fee)
Q: Do I need to have previous knowledge of the products offered?
Not at all! A passion for pets is the only requirement. We provide both initial and ongoing nutritional training and education for both you and your employees. NPM Franchising will be there for you every step of the way as you become a pet nutrition expert.
Q: How long does it take to open a store once a franchise agreement is signed?
In general, 3-6 months is typical, but it will vary depending on several factors such as lease negotiation, funding (if necessary) and site preparation. Franchisees have opened stores in as little as 3 months and as long as 12 months.
Q: Do I have to work my store?
No. Our flexible business model allows you to tailor your involvement based on your individual circumstances and business objectives. Our management and software systems facilitate remote oversight. If desired, you can effectively monitor store activity real-time from afar. We have franchisees who manage their stores with more of an investment perspective and others who take an active role onsite. Minimum staffing levels generally include a store manager (that could be you) and two part-time assistants.
Q: Why should I open an EarthWise Pet Supply or Nature's Pet Market store and not my own independent pet supply store?
Many of our franchisees considered opening their own independent pet stores. However, they eventually realized that franchise systems succeed because they have a proven track record of growth and sustainability. NPM Franchising provides a distinct brand and significant buying power.
Franchise store owners also have comfort knowing that if they have a question about a product, service or our systems, their franchise support team is only a phone call away. Let us pass on the knowledge we have gained from 30+ years in the industry!
Unlike some franchise systems, we believe in maintaining flexibility in our business practices and product offerings. We allow you to tailor your product offerings to your local market. Franchisees embrace locally made products and are encouraged to get involved in their communities. Our franchisees frequently comment that they feel like they have opened their own independent store while having the benefits of a franchise system and getting the support they desperately needed.
If you'd like to know more about franchise partnership with NPM Franchising, please contact us today.
We are not currently accepting inquiries from CT, HI, IL, IN, MD, ME, MI, MN, ND, NE, NY, RI, SD, VA or WI.
Is this your franchise?
Contact us to unlock your franchise's page to add content and get leads!