Crepe Delicious
Franchise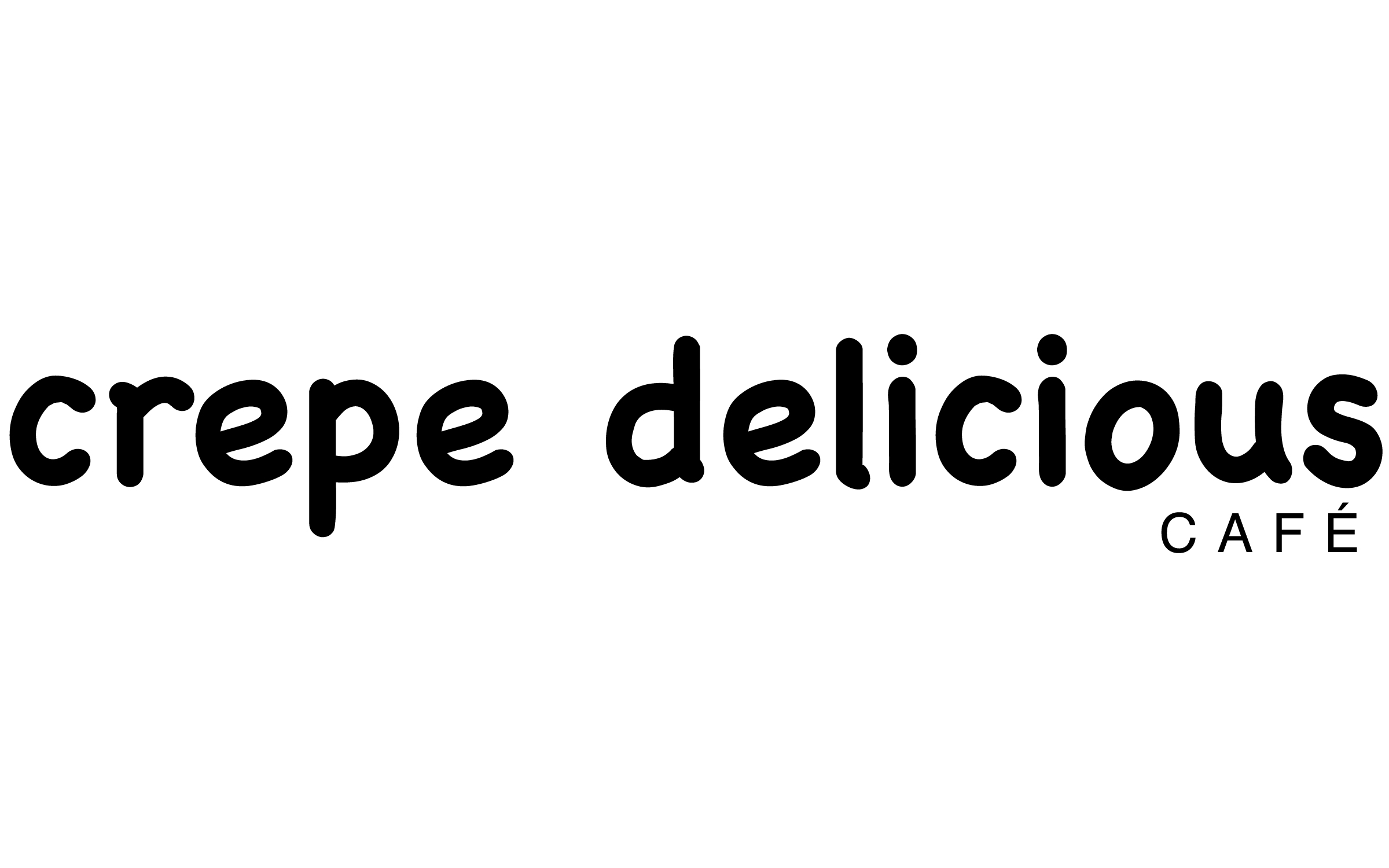 Crepe Delicious is the fastest-growing creperie franchise around the globe, with its unique concept of combining low food costs with great site selection— the recipe for success! Receive support in all areas including social media, lease negotiations, training and development, and more. Become a franchisee today!
| | |
| --- | --- |
| | $100,000 |
| Investment | $200,000 - $350,000 |
| | $35,000 |
| Royalty | 6.0% |
| Units in operation | 80 |
| Founded | 2004 |
| Franchising Since | 2005 |
Crepe Delicious
Join the Largest and Fastest Growing Creperie in the World!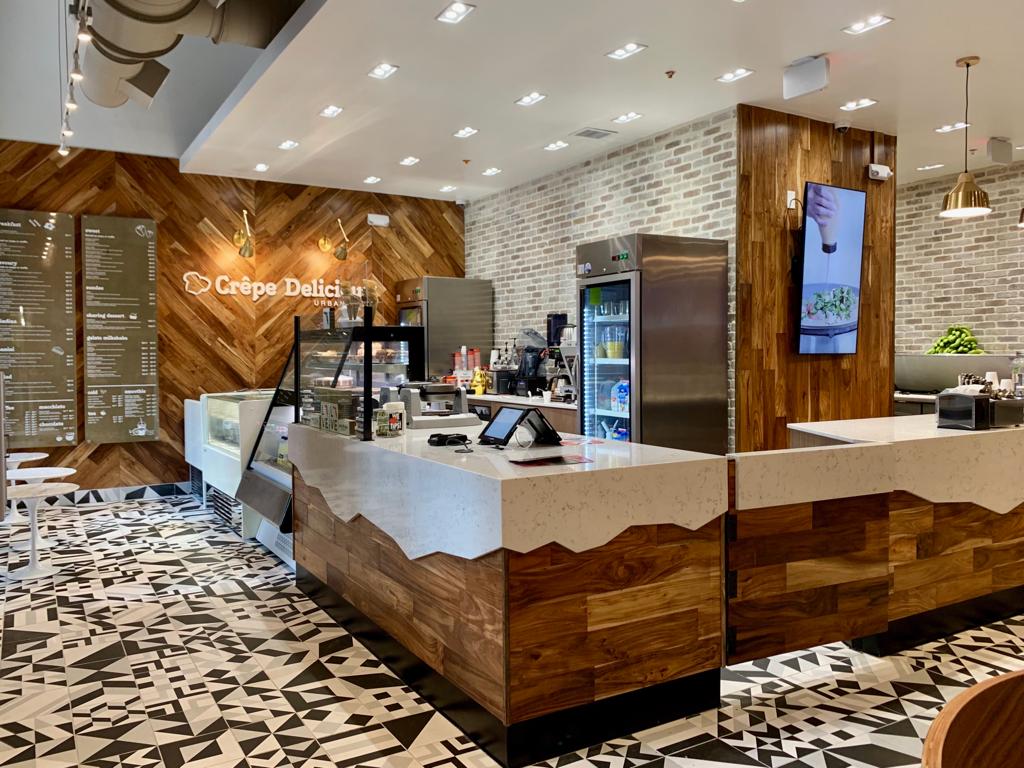 About Us
CEO of Crepe Delicious, Oded, was inspired by the french lifestyle, culture, and cuisine as he traveled across France in 2003. His memories of the street vendors serving crepes on the sidewalks of Paris followed him home to Toronto. The creperies in Paris contrasted starkly with the North American quick-service restaurant industry. Clearly, something was missing in North America.
Incorporating the style, decadence, and luxury of the Parisian Crepe, with the convenience and reliability of North American quick-service restaurants, Crepe Delicious was born. Crepe Delicious was an immediate success after our launch in 2004. We now have locations throughout North America, Asia, the Middle East, and the UK.
The Best of: Miscellaneous Quick Service
We were ranked #10 in the Top 10: Miscellaneous Quick Service category in Entrepreneur magazine.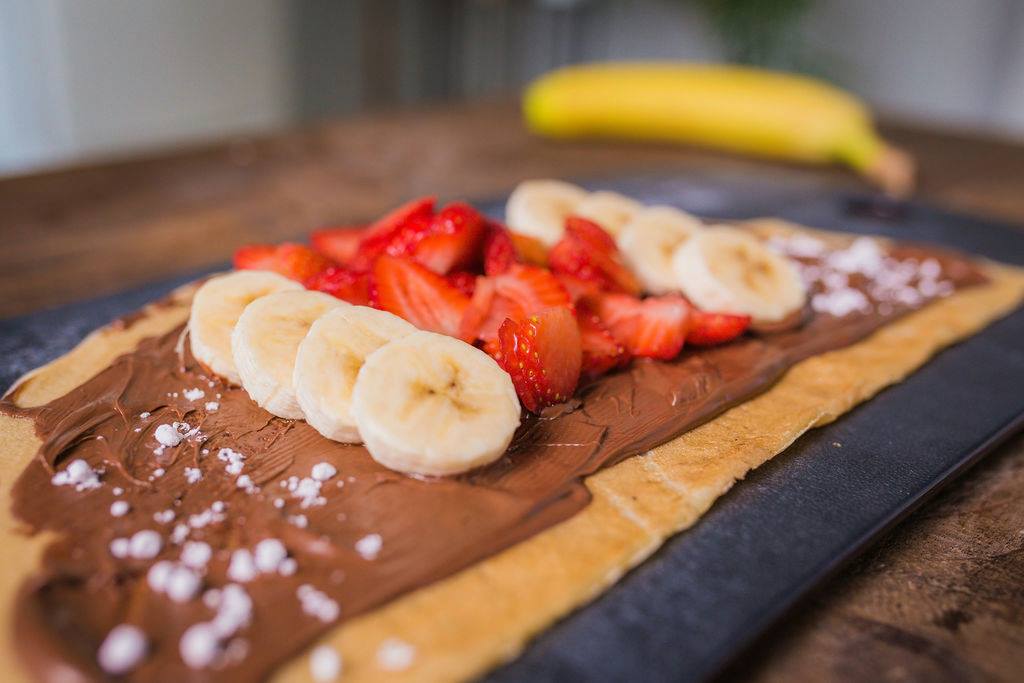 We are recognized for our world-class crepes and take great pride in creating an exquisite experience. All of our crepes are made fresh to order just for you! the crepe itself has just 170 calories and 3 grams of fat and you can fill our crepes with your favorite fresh ingredients for a tasty meal. Specialty coffees, smoothies, and milkshakes are an important Crepe Delicious staple. Crepe Delicious offers a cafe experience, from a quick-service restaurant. The perfect balance between French and American!
All our decadent gelato flavors are hand-crafted onsite daily, using only the freshest ingredients. With lactose-free, sugar-free, and vegan options, as well as a selection of sorbets with 0% fat content, everyone can enjoy a scoop. Our flavors are inspired by our crepe menu, locally grown ingredients, and seasonal energies.
Franchise Support
The support of the Crepe Delicious franchise is the number one goal of the organization and we plan on executing this promise through.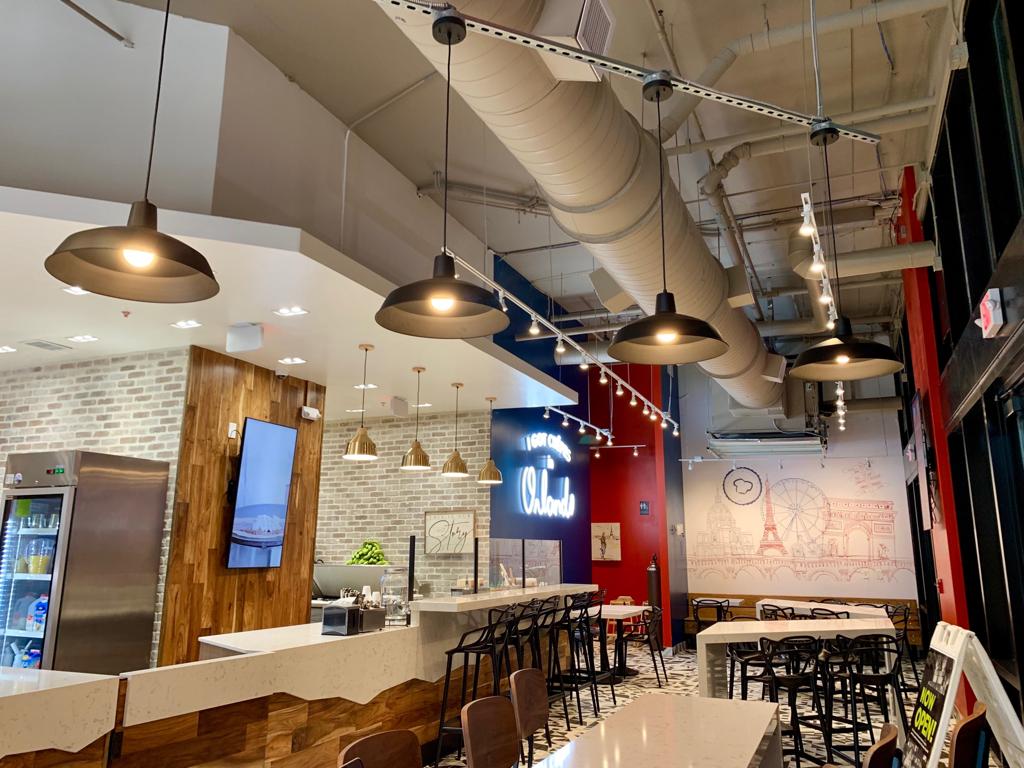 1) Purchasing Power: Crepe Delicious prides itself on providing every guest with the highest quality of ingredients and this promise begins with supplier relationships. Our supply network will guarantee our franchisee's top product and very competitive pricing.
2) Training: All of our franchisees will be trained in head office for a 3-4 week period ensuring that the operational excellence that we deliver in our stores can be quickly translated into the launch of the new business.
3) Social Media: Crepe Delicious keeps a constant relationship with our guests through social media. Through daily reminders of products, promotions, and how we prepare our foods, we make sure that our guests can feel with us every step of the way.
4) Brand Recognition: Since day 1, Crepe Delicious has spent time promoting the brand through various media streams and office buildings. From front-page articles in local newspapers to features in top food blogs, we have made it a priority for Crepe Delicious to become a household name.
5) Product Development and Trends: Food trends change quickly along with health trends and that is why Crepe Delicious has a team in place to make sure that our menu reflects these trends. From seasonal produce to trendy new vegetables, our menu will always include these nutrient-rich, trendy products.
6) Lease Negotiations/Locations: Location! Location! Location! Our real estate team will assist you with the entire process. This will allow you to locate a premium location and ensure that you will achieve the finest agreement with the LL. Our goal is to position you for success.
7) Financing Available: Crepe Delicious Franchise establishes great relationships with financial institutions in North America and the UK to assist you in financing your upcoming Crepe Delicious restaurant.
8) Construction Design Guidelines & Support: The Crepe Delicious design team will work with you and your contractors to ensure that the design and construction process is as simple as possible while following our company guidelines.