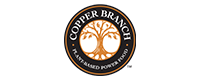 Copper Branch is a Plant Based Power Food Quick Serve Restaurant serving an all day hot and cold menu that requires no grilling or frying. Previous restaurant experience in not a prerequisite to being awarded a franchise. We are looking for candidates motivated to be a part of offering a healthier lifestyle.
| | |
| --- | --- |
| | $1,000 |
| Investment | $300,001 - $500,000 |
| Units in operation | 17 |
| Franchising Since | 2016 |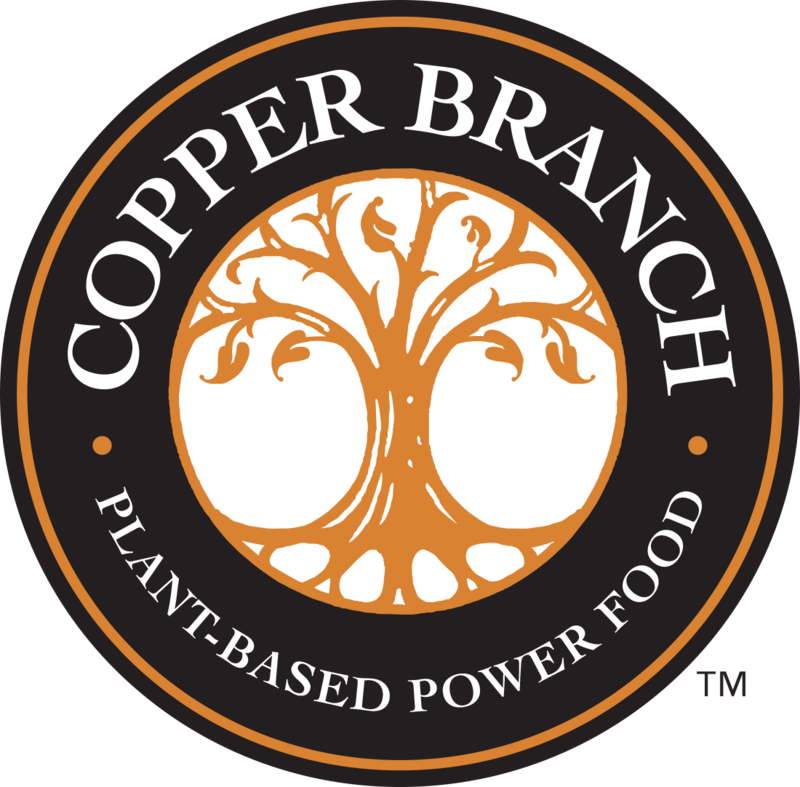 We are in the business of selling franchises to operate Copper Branch Restaurants that offer 100% plant-based (vegan), health-focused cuisine, featuring salads, power bowls, burgers, sandwiches and smoothies. All menu items are created with chef-inspired flavours and crafted with plant-based, gluten-free, organic and non-GMO super-food ingredients. Copper Branch Restaurants operate using the System, including signage, interior and exterior design, décor and colour scheme; special recipes and menu items; proprietary products and ingredients; uniform standards, specifications and procedures for operations; quality and uniformity of products and services offered; inventory, management and financial control procedures (including point of sale and tracking systems); training and assistance; and advertising and promotional programs.
To EMPOWER, ENERGIZE, and make people feel their BEST.
Nourishing and inspiring communities with a wholesome, chef-inspired, and accessible 100% Plant-Based Power Food menu.
We currently have 17 Copper Branch locations opened in Canada with an additional 20 openings scheduled over the next 12 months. Although most of our current stores are 1,000 to 2,500 square feet we can serve our entire menu in a small as a 350 square foot kiosk.  We do not fry or grill our food allowing us access to locations other restaurants are not able to operate out of.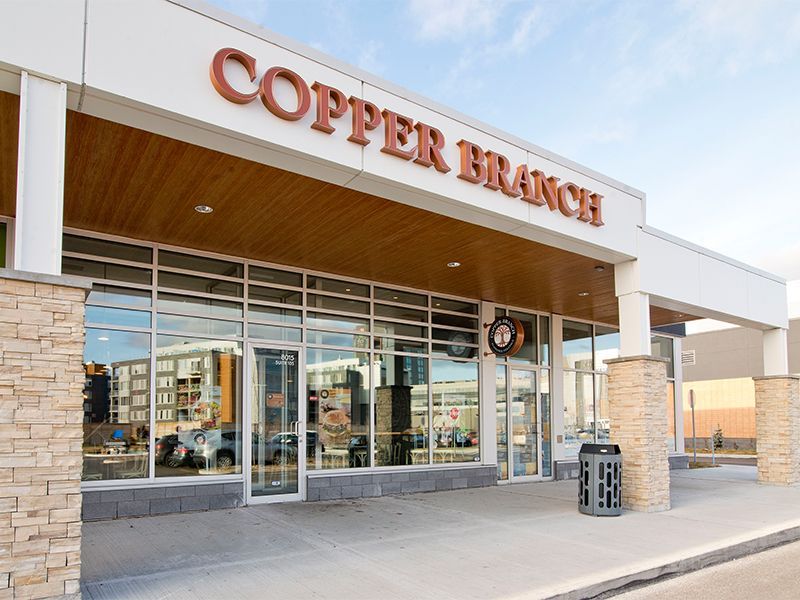 Studies demonstrating the importance of food on health are continuously being released and consumers have, more than ever, a conscious understanding of this relationship. Obesity and disease are of increasing medical concern, especially in more developed countries, where lack of physical fitness and unhealthy nutrition cause an increasing number of preventable deaths.  Along with the major health-trends in the food industry, awareness of meat production's environmental implications is also bringing more people to plant-based foods. Food studies have ultimately proven the importance of food and diet on our health. It has become mainstream consumer knowledge that consuming more plant-based foods is extremely beneficial toward one's health.  More consumers than ever are following the trend of healthy eating and the demand for 'healthy' food products is on a major growth surge.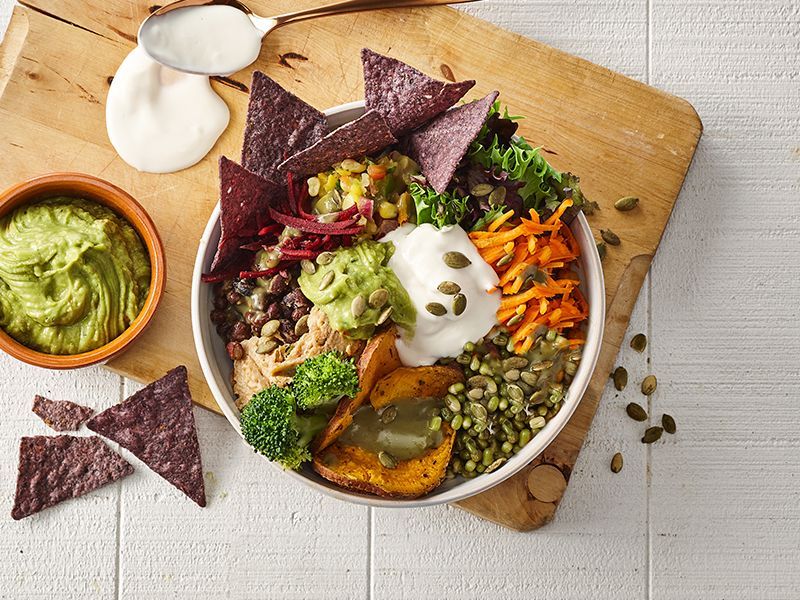 BENEFITS IN JOINING  OUR PLANT BASED POWER FOOD MOVEMENT
NO CHEF OR PREVIOUS RESTAURANT EXPERIENCE REQUIRED.  WELL ESTABLISHED PROVIDER NETWORK CONTROLS BOTH FOOD AND LABOUR COST, GUARANTEES A CONSISTENT OFFERING, ALLOWS OWNERS MORE TIME TO FOCUS ON GROWING THEIR BUSINESS.

Canada wide support team with over 100 years of experience combined in the Quick Serve Restaurant industry.  You are not investing with rookie's or an unproven concept.
People are tired of all the restaurants promoting a healthy offering that is not sincere.  Our consumer knows at Copper Branch they can choose from a 100% plant based offering on our entire menu. We are a defined concept with no mixed messages and consumer trust is very high. The concept is driving the brand.
Owning and operating a restaurant can be very rewarding especially when the food offering has such a positive effect on your community.  We service the mass and offer an all day menu with several revenue streams including online ordering, delivery and catering.
We assist with site selection and have landlord relationships across the Canada who solicits us to be a part of their properties.  We are in high demand because we do not GRILL or FRY our menu items.   We have more retail space opportunities.
We have a turn key design capability to ensure construction is done on budget and in a timely manner.
We offer a comprehensive training program and ongoing support both with in store visits and using our Franchisee training portal.
We are not a trend.  Plant based diet is becoming more and more of an integral part of people's lifestyle, so our and hopefully our customers longevity is certain.
We are a Canadian company that has an ease connecting with our customer in Canada.  We understand how best to communicate our message through branding and marketing our concept.
The Copper Branch Head Office will support each individual location by offering our franchisees a turn-key solution.
Our restaurants are built with trusted and proven systems and methods in place to assure that our food quality, branding image, and restaurant performance are maintained at each and every Copper Branch location.
Our restaurant operations are easy to manage and require no previous restaurant experience –just a passion for serving great food, managing and interacting with people.
We have in place field consultants, area managers, and a comprehensive training program to assure that our franchisees and the restaurant managers are capable of running and operating all aspects of a Copper Branch location.
Our team will provide you with the necessary manuals, guidance, and training to assure overall competency.
The Copper Branch main focus is to promote a brand that stands for being the undisputed leader in healthy fast-casual foods. We want to be known as the Plant-Based Powerhouse serving 100% Plant-Based Power Foods. We market ourselves in the key domains of Health & Wellness, Plant-Based and Vegan Food Diets, Fitness and Exercise, and Healthy Fast-Casual / Fast-Food.
Our marketing efforts have been on local knowledge and acceptance (including local promotions and branding, event sponsorships, local advertising) and online acceptance (an intense social media strategy including a strong website, Facebook page, Twitter page, Instagram, and email marketing).
Posters & Photography. These product shots beautifully showcase the simplicity and true freshness of our menu ingredients.
FACEBOOK.COM/COPPERBRANCH
Our Facebook page, acts as one of our most successful marketing tools. We focus on reaching thousands of customers each week from our corporate page. We continue to grow a loyal following by continually sharing beautiful, thought provoking and engaging content.
We are looking for single unit, multi unit and area developers.
To have more information please contact us at franchising@copperbranch.ca or
visit the franchise section of our website at www.copperbranch.ca .
Is this your franchise?
Contact us to unlock your franchise's page to add content and get leads!