Chyten Premier Tutoring and Test Preparation
Franchise

Chyten is a premium-level full-service supplemental educational services provider, with programs for elementary through high school. Tutoring and classroom programs
| | |
| --- | --- |
| | $1,000 |
| Investment | $100,001 - $200,000 |
| Units in operation | 37 |
| Franchising Since | 2007 |

ABOUT CHYTEN PREMIER TUTORING AND TEST PREPARATION
Chyten is a full service premium level educational services provider. Unlike other franchises, Chyten offers families the convenience of all educational services under one roof.
From College Counseling and Academic Advising, to Study Skills and Test Preparation, to Remediation and Pre-Learning Programs in Math, Reading, Writing and more, Chyten is uniquely positioned to dominate all US markets.
The best thing is, you don't need an education background. All you need is a desire to offer premium level services and the determination to work hard at growing your business.
Profit sources include: Test Preparation, Homework Help, Classes, Tutoring, Sale of Books and College Counseling.
THE CHYTEN FRANCHISE OPPORTUNITY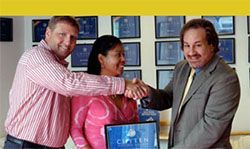 Are you ready to grab the Golden Ring of Opportunity?
With the education sector booming, no one company has taken the industry by storm, until Chyten came along. The industry and the nation's parents are seeking a new name with which to connect, to help their children rise up and take their place as the next generation of leaders.
Chyten assists families with all their education needs, helping them in more ways than they can count: scholarships, study skills, reading skills, writing skills, math skills, college counseling, academic advising and real life skills!
Could there be a more rewarding business than this?
Could you ask for a better career?
With premium-level programs spanning generations of students, with nearly 30 years of experience, with a wealth of marketing, with an extraordinary reputation and the nation's best curriculum materials,
Chyten stands poised at the precipice of extraordinary accomplishment.
Welcome to Chyten! Your future in Educational Services.
THE CHYTEN EXPERIENCE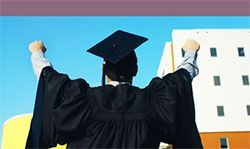 "You have really amassed an incredibly talented and devoted group of tutors. I want to thank you and them for all the help and support!"
- Recent parent comment
"We really appreciate all the time and effort that you have taken with Mark. I must say our experience with Chyten has been exceptional one."
- Recent parent comment
"When (my daughter's) college counselor asked her about SAT tutoring and how she was doing, she said that she loves it, to which the college counselor said that - in her long career - she had never heard a student say this."
- Recent parent comment
"My wife and I were especially impressed with (her) score in Literature, as her school has no AP Program, nor formal course on the foundations of Literature that are covered on the SAT II, so (she) was essentially starting from scratch. So thank you again to both you and the two instructors."
- Recent parent comment
"Thank you so much for helping Alex realize his true potential on this important gateway. Your skill and confidence really made a gigantic difference."
- Recent parent comment
"When I started meeting with you in August, I dreaded even the slightest mention of standardized testing. After our studying, however, I am a much more confident test taker and I feel better prepared for handling the multitude of tests that I will surely encounter over the next several years."
- Recent parent comment
"You were right; I was capable of earning an 800 on the writing. That's quite an improvement from the first time around. Thank you very much for all your help since last spring."
- Recent parent comment
"I want to thank you for the SAT preparation you gave my daughter, Martha, over the past few weeks. She said you were thoughtful and understanding. She had been tutored once before elsewhere but she said you were more respectful of her time and sometimes lack of time!"
- Recent parent comment
"I absolutely know that having you as her primary guide for studying and your tutoring made all the difference. And (my daughter) liked tutoring with you -- she really left each session feeling validated and kind of newly motivated -- You made all the difference."
- Recent parent comment
Is this your franchise?
Contact us to unlock your franchise's page to add content and get leads!