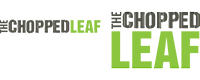 Founded in 2009, The Chopped Leaf is a fast casual lifestyle concept that offers delicious, handcrafted salads, wraps, soups, sandwiches, and more. Served fresh and quick for a healthy, better-for-you food experience, The Chopped Leaf presently counts over 100 locations open and committed to open in Canada and the U.S.A.!
| | |
| --- | --- |
| | $150,000 |
| Units in operation | 80 |
| Franchising Since | 2009 |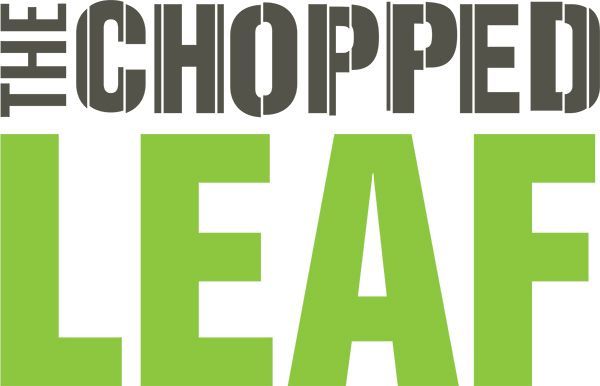 Be part of the healthy food revolution and help us make the world greener! The Chopped Leaf represents an in-demand, on-trend alternative to traditional fast food – a perfect fit for your healthy lifestyle! Fill out the Info Request Form to learn how to be a part of our rapidly growing brand today.
Founded in 2009, The Chopped Leaf focuses on made-fresh, hand-crafted, better-for-you menu options such as salads, wraps, soups, rice bowls, sandwiches, quesadillas, and our signature Chopped Water. With dine-in, take-out, grab-n-go and catering options, plus online and mobile ordering through our dedicated app and third-party delivery systems, there are no shortage of ways for you grow your business and spread the word about healthy eating!
With 75 locations open and operating across Canada and the United States, and 30+ franchise agreements signed and in various stages of development, The Chopped Leaf is positioned for positive growth year after year.
How do we ensure this positive growth? By growing with the right franchise partners in the right markets! Read on to learn more about our story and what we offer.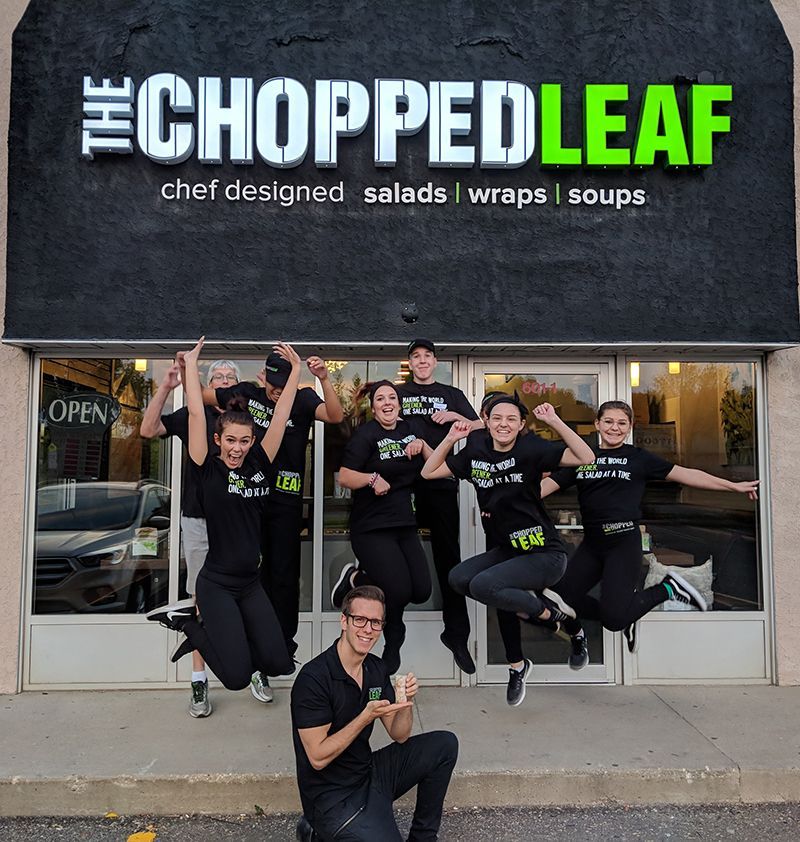 Revolutionizing Fast Food
Founded in 2009 in Kelowna, B.C., and still proudly Canadian today, The Chopped Leaf has revitalized the quick service restaurant industry with a new concept of chef-designed salads, soups, and wraps. With over 50 premium ingredients to choose from, our menu can be personalized to every guest's taste, and many of our menu offerings can be made vegetarian. We also offer sandwiches, quesadillas, rice bowls, stuffed cups, our branded Chopped Water and a variety of desserts and beverages. We keep our menu selections fresh and keep customers coming back with rotating limited-time offers and new products developed by our in-house team.
We take special care to offer our guests exceptional customer service, combining the speed of a quick service restaurant with the comfort and amenities of a full-service restaurant. Once our guests place their order at the point of sale, they are invited to be seated and their order is brought to their table by a staff member in attractive, reusable dishware.
Our high-end store design includes beautiful wood tabletops and comfortable chair and booth seating. Premium furnishings such as custom artwork, table-side outlets and USB charging outlets elevate our stores above other quick service restaurants and maximize guest satisfaction.
In addition to traditional dine-in eating, we're equipped to meet all of the challenges presented by the changing restaurant industry and help you use each avenue to maximize your sales. All of our menu options can be made ready for take-out in functional, fully recyclable containers. We expedite the take-out side of the business with our dedicated app, so guests can place an order ahead of time and pick it up when it's ready. We offer "grab-n-go" options for guests on a tight schedule without compromising on quality and taste. Our Chop Club loyalty program, which works in tandem with our app, ensures guests are rewarded for their loyalty and that they keep coming back to your store. We participate in third-party delivery programs where available so you can feel assured that your store has the widest reach possible in your market. Furthermore, we encourage our partners to grow the catering side of their business and we have several programs in place to assist with this, such as catered office lunch programs, scholastic lunch programs, local hockey team programs, and more.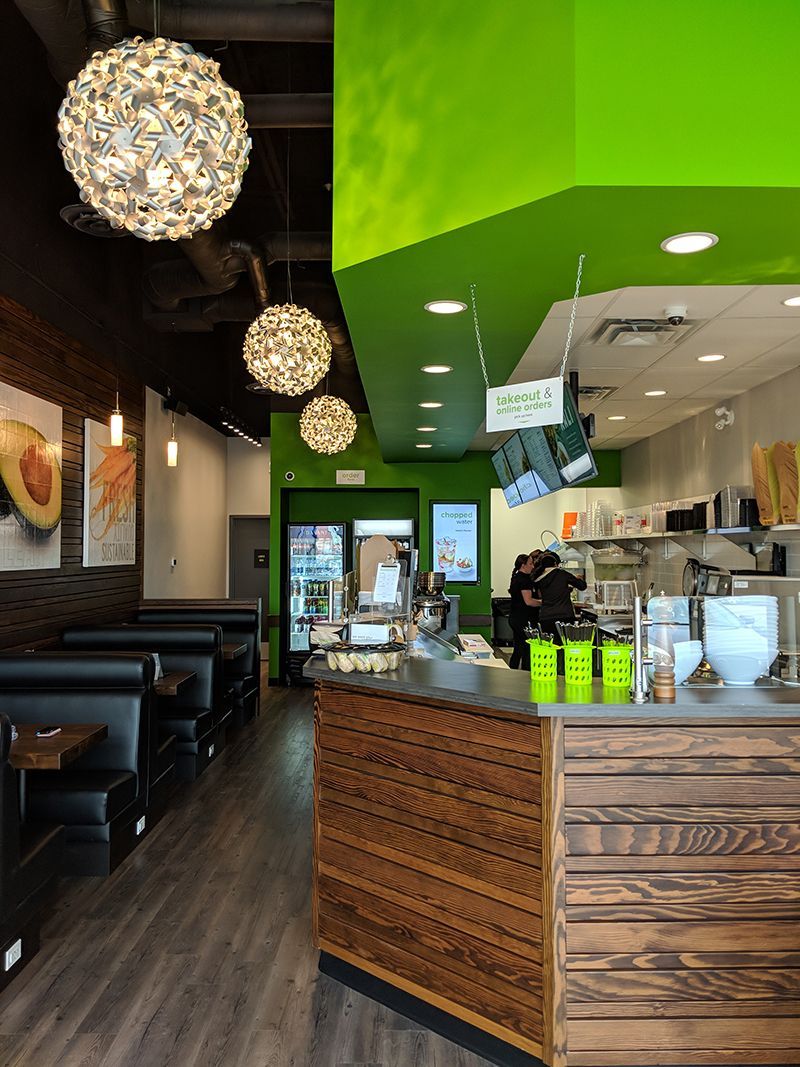 What We Offer
Branded and recognized franchise
Premium ingredients and quality products
Innovative, high-end store design
Data-driven site selection
Experienced leasing team
Proven operational system
Ongoing support & training
Cost-effective build out
Sustainable business model
All geared towards one thing – your success!
At The Chopped Leaf, we don't like the term "franchisee" – we prefer "franchise partners", and we believe strongly that those partnerships are what drive our brand's success. Many of our franchise partners started with no prior experience in the food industry. The one thing they shared, and which we believe is integral to success, is a passion for our food and our brand. We're there to help with the rest.
During our franchise process, you'll have the opportunity to speak to as many of our current franchise partners as you'd like and hear directly from them why they chose The Chopped Leaf and how we've helped them succeed. You'll also be able to speak directly to our operations team, including Brand President and Founder Blair Stevens, to answer all your questions and help you determine if this is the right opportunity for you.
Once you've signed an agreement, our dedicated head office support team guides you through the site selection process, working closely with you and with experienced brokers in your chosen market to find a site that you like, and that The Chopped Leaf thinks is ideal for your success. We negotiate both the Offer to Lease and the Lease on your behalf but with your full involvement and in complete transparency. You will be involved in the design of your store with our in-house construction team, from initial floorplan layout to the full design and drawings package.
You will be sent to train at Chopped Leaf store that has been approved by head office for training. Once your store's Opening Day approaches, your dedicated Field Support Representative will come to your store to go over the training again with you, help you train your own staff, and help you get everything prepared in advance of your Opening Day. They will stay with you after your Opening for as long as needed, and will be in constant contact with you going forward to ensure your continued success. Our in-house marketing team helps you advertise your opening and works with you continuously to help devise local store marketing initiatives to boost your store's profile, in addition to national advertising campaigns they run on behalf of all of our stores.

Our Growth
From one store in Kelowna B.C. in 2009, to 18 stores in 2014, and onward to the 75 stores open today, The Chopped Leaf has been on a positive growth trajectory since its inception. We have taken major steps forward to grow our brand in recent years, including a Canada-wide partnership with WestJet in 2018 and opening our first store in the U.S. in Washington state, also in 2018.
At the end of the day, we grow our brand organically – in the right markets, with the right people. With a flexible store size and layout and a willingness to consider any population centres or cities of 10,000 people or more, The Chopped Leaf can enter and succeed in any market.
We're excited to explore the opportunity to grow our brand with you.
Submit an Info Request today and let's get started!
Is this your franchise?
Contact us to unlock your franchise's page to add content and get leads!