The #1 Sourze For Your Independent Dealership. Changing the way America buys cars!
| | |
| --- | --- |
| | $1,000 |
| Investment | $100,001 - $200,001 |
| Units in operation | 1 |
| Franchising Since | 2013 |

The #1 Sourze For Your Independent Dealership™
Are you a car buff? Do you dream of driving something exciting and different every day? How does driving a Mazerati on Monday, a Cadillac on Wednesday or a convertible Corvette on Friday sound? If you answered YES to any or all of these questions, then AutoSourze may have a business opportunity for you. AutoSourze franchisee's will have the opportunity to own their own independent automobile dealership and utilize the systems necessary to dominate the market within their exclusive territories.
At AutoSourze University, you will learn everything needed to succeed in the automobile sales business. You will have the support of an experienced team with a brand that customers have come to trust for quality pre-owned vehicles at fair prices.
AutoSourze A to Z (the FAQs)
How much money can I make?
The amount of money an individual franchisee can expect to make will vary depending upon a multitude of factors. AutoSourze provides a financial performance representation as Item 19 in our Franchise Disclosure Document, which all qualified candidates will receive during the sales process.
What kind of training and support will I receive?
You will receive 11 days of training split between AutoSourze University and your location. We will cover all aspects of the business including, but not limited to marketing and sales systems, working with clients, managing inventory, obtaining client financing, ongoing supplies and working with vendors, on-site operations, auction procedures and buying guides, bookkeeping & record keeping as well as human resources.
We then review the process and run through an actual day at the auction to assist you the buying process. You will actually buy inventory for our company operation on that day and learn the process. We will then visit your local auction and repeat the process to obtain your initial opening inventory.
We commit that we will continue to support your AutoSourze dealership with regular communication, coaching and counseling, helping you build it into a trusted brand name in your exclusive territory.
Do I need to have a background in car sales?
No, we will provide you with the systems and the training necessary to open your AutoSourze franchise, hire staff and buy inventory for sale at your dealership. Our continued support will assist you in the day-to-day operations of your dealership, so that you will be in business for yourself, but never by yourself.
How do I attract customers to my dealership?
AutoSourze has established a proven Marketing system, with weekly infomercials to highlight inventory and we have a relationship with an online marketing agency to help you maintain an online database for Internet buyers. As an AutoSourze franchisee, you will have your own website where you will manage your local inventory and share in the benefits of the online presence we have already established.
We will help you establish a grand opening marketing plan, provide support in generating public relations buzz and work with your local advertising outlets which will help your AutoSourze dealership be seen by potential customers.
How much is my franchise fee and what is included?
The franchise fee is $40,000 for new dealers and $20,000 if you have an established dealership. Included in the fee is an exclusive territory, which will be established, based on the local region. Your territory is based on a population of up to 250,000 people and as stated, is based upon zip codes. Within that exclusive territory, you will have the rights to use the AutoSourze brand name, operating systems, logo, trade dress, comprehensive training program and ongoing support.
What are the ongoing fees?
You will be required to pay royalties at a rate of $100 per vehicle sold. You are also required to pay a $25 per vehicle fee to support a brand development fund. Both fees are paid weekly and are based on Gross Sales but exclude sales taxes assessed by local agencies. There are minimum fees for both royalty and brand development.
What are the financial qualifications for an AutoSourze franchise candidate?
We require a minimum of $150,000 net worth and $75,000 in liquid capital.
Is financing available?
Yes. While AutoSourze Franchising does not currently offer financing directly, we have 3rd party relationships that can help qualified franchisees obtain the funds needed for inventory and business start up.
What type of facility and equipment do I need to open my dealership?
You will need a retail dealership location. Many local areas have existing buildings with the right drive-by traffic that would be ideal for your dealership location. You will need to fit out the interior with sales offices, desks and customer lounge areas. We do require a customer accessible restroom and recommend having a detail shop to speed up the process of bringing inventory to market. You will also need to have start up inventory of vehicles, which we will assist and train you how to acquire. You must then have the ability to replenish inventory as you continue operate your AutoSourze dealership franchise.
AutoSourze Leadership
When Chuck Simpson and his wife Millie...
When Chuck Simpson and his wife Millie sold their floor care franchise system, they carefully considered what to do next. Chuck decided he would tap into the growing automobile industry and learned auto sales quickly. It didn't take long for Chuck to realize that there was a better way to sell a pre-owned vehicle, and that there was a demand for honest and trustworthy used car dealers. He subsequently opened his own dealership ...AutoSourze.
Millie has a background in office management and has worked in the banking industry. Within six weeks of opening their AutoSourze dealership, Millie left her full time job and joined her husband at the dealership.
Together, they decided to change the average consumer's perception of the used car dealer by offering their clients, quality pre-owned vehicles at the best possible prices and to stand behind the sale, after the sale.
Due to the drastic depreciation following a new car purchase, many consumers are changing their buying habits by purchasing late model pre-owned vehicles. AutoSourze specializes in the sale of late model cars, trucks, SUV's, luxury vehicles and mini-vans. Many of which are certified, one owner, lease returns. Chuck, Millie and their team, work directly with their clients to find the right vehicle at the right price.
Combining the knowledge of what it takes to be successful business owners with a huge desire to help others succeed, they are willing to share their proven business model and are Franchising the AutoSourze system.
Why Choose AutoSourze
We only work with the best
We only work with the best. If your client is looking for a high-end luxury vehicle like a Mercedes, BMW or Jaguar, they will find it at AutoSourze. If they are looking for an inexpensive first car for their son or daughter, or an economical second car, a sedan, mini-van or SUV, they will find it at AutoSourze. AutoSourze stocks a variety of foreign and domestic vehicles to suit every consumer.
For that rare instance when we do not have exactly what the consumer is looking for in stock, AutoSourze has a custom buy program that searches nationwide. If it is out there, and it usually is, AutoSourze will push a button and have that vehicle on a truck or a train and on its way to your dealership within 24 hours.
At AutoSourze, we only buy green light certified vehicles and each and every vehicle purchased for the AutoSourze system goes through and has to pass a post sale inspection guaranteeing the consumer's confidence prior to making the sale. Standing behind our sales, we have served many repeat buyers in a relatively short time.
Franchising the brand in your area will allow you to be the AutoSourze Dealer in your exclusive territory so you can continue to serve customers seeking a quality, reliable and fairly priced pre-owned vehicle.
We always stand behind our sales
We only purchase green light certified vehicles with clean vehicle history reports.
We offer a variety of inventory to suit each and every buyer in the market.
We have a one-stop shopping facility with many lender affiliations to finance customer purchases, a variety of extended warranty options and GAP insurance to protect buyers.
We offer Guaranteed Credit Approval, so no customer is ever turned away. Simply put, everyone is APPROVED!
Franchising AutoSourze in your market will give you the opportunity to learn from an experienced franchisor who will teach you the right way to develop an Independent dealership with a trusted brand name.
Knowing our retail model is critical to understanding the difference we will make in this industry. AutoSourze Franchisees will benefit from our knowledge, training and our philosophy.
AutoSourze provides franchisees:
Initial Training and On-going Support
A proven inventory building system, a strategic pricing model and a proven Marketing and Sales model.
An industry trusted brand with dealership identity
Forming relationships with multiple lenders within the automobile industry is a key factor in getting a dealership off the ground. We know the lenders, and we know which ones to use for each specific client to guarantee the best deal for your customer, and the best deal for you.
Smart Financing is an important factor in creating success for you as a dealer and is essential in our franchise model. We have the knowledge from our experiences in this industry as well as other franchises to offer you the support and guidance critical to the start up and development of your new business.
You must have a desire to operate your own franchised business and an understanding of the importance of good management practices. You must have strong organizational skills and the ability to follow proven procedures and systems, which we have developed for the AutoSourze Brand.
We are looking for individuals with the passion to reinvent this industry. If you think you have what it takes to step up to this challenge, follow the link below to find out more and be considered as a candidate to become an AutoSourze Franchise partner owning your own independent AutoSourze dealership.
Investment
Estimated costs to open your AutoSourze dealership
Type of Expenditure
Estimated Amount
Low
High
Initial Franchise Fee
$20,000
$40,000
Construction, Leasehold Improvements, Furniture and Fixtures
$20,000
$60,000
Equipment
$500
$1,500
Signage (interior and exterior)
$1,500
$7,500
Computer, Software and Point of Sales System
$5,000
$10,000
Opening Inventory
$12,500
$170,000
Rent Deposits
$5,625
$15,625
Utility Deposits
$1,200
$1,500
Insurance Deposits and Premiums
$1,800
$2,700
Pre-opening Travel Expense
$0
$3,000
Grand Opening Advertising
$15,000
$15,000
Professional Fees
$2,000
$4,000
Business Permits and Licenses
$600
$1,000
Printing, Stationery and Office Supplies
$500
$1,000
Additional funds - 3 Months
$17,700
$30,500
Total
$103,925
$363,325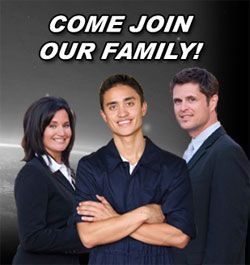 Is this your franchise?
Contact us to unlock your franchise's page to add content and get leads!