ATC Healthcare Services
Franchise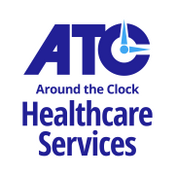 One of the Largest Medical Staffing Agencies. Staffing wherever Healthcare is provided.
| | |
| --- | --- |
| | $1,000 |
| | $45,000 |
| Units in operation | 40 |
| Franchising Since | 1982 |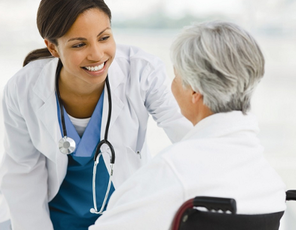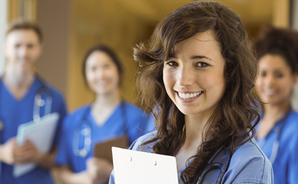 About Us
For over 30 years ATC Healthcare Services has been providing medical professional temporary and permanent staffing solutions to private and public healthcare facilities and providers, such as hospitals, schools, correctional facilities, industrial/corporate, military (VA, bases, programs), nursing homes, hospices and medical clinics. ATC offers a full spectrum of services for a wide variety of staffing commitments including administrative, specialists, nurses, physicians, and technicians fulfilling long term, per diem, traveling or contract needs.
ATC started as a two person, single office, In-Home Healthcare provider in Queens, New York.  It is now a $80+ million operation.  Through the acquisition of some companies as well as internal growth ATC provides an all encompassing umbrella of medical staffing placement abilities including: Temporary Staffing, Permanent Placements, Locum Tenens, Travel Nursing.
Benefits of ATC Healthcare Services
Annual Gross Revenue: Item 19 shows $3,359,218 Average  That is an increase from $2,762,501 over last year
Support:  ATC provides the back office infrastructure and support in the following areas:
Human Resources
Legal
Software
Marketing
Credentialing
Insurance
Risk Management
Quality Assurance
Client Support
Financial Management:  ATC does all of the invoicing and collections as well as fund the franchisee's payroll for their healthcare workers 100% interest free.  There is no need for the franchisee to obtain a large line of credit to fund their healthcare professional pool's payroll.  ATC makes sure the healthcare professional is paid every week and sometimes daily.
Government/National contracts:  ATC has a department that sources, bids on, negotiates, and closes contracts with Government facilities/programs as well as national/regional associations then delivers the contracts to their franchisees to service.  The franchisee does absolutely nothing to secure these contracts.
Back Office Infrastructure: They provide all of the HR, Billing/Collections, Payroll Funding, Software, Insurance, Risk Management, Quality Assurance, etc.
Industry Pioneer: 30 years in the medical staffing industry.
Full Service Offerings: Temporary Staffing, Permanent Placements, Locum Tenens, Travel Nursing.
Function of the owner/daily tasks:  The day-to-day functions of the owner include business development, relationship management, and recruiting.  Franchisees are expected to be the face of the business by prospecting healthcare facilities in a sales role as well as marketing the business in their territory.
Relationship management includes regularly contacting the facilities under contract to ensure satisfactory service and to also build the contract to encompass additional staffing components in the specific facilities.
A major component required in this model is recruiting healthcare professionals into a registry.  This registry will be the pool of professionals used to staff the positions that the contracts call for.
Most franchisees will hire a small staff to take on the scheduling of the healthcare professionals, data entry, as well as some of the recruiting activity.  This staff will allow the franchisee to focus on the sales, marketing, and relationship management duties of the business.

Competition and Differentiating Factors
The medical staffing industry is fragmented, but growing, with many local and regional providers throughout the country providing nurses and other staffing solutions to hospitals and other healthcare providers. We believe that because the temporary staffing industry is dominated generally by large national companies who do not specialize in medical staffing, specialization in this field will give our franchisees a competitive edge.
ATC's franchisees have the ability to fulfill ANY medical staffing contract - whether it's per diem, permanent placement, or travel – and they have the ability to place administrative personnel, nurses, physicians, or allied professionals (non nursing/physician).  It truly is a one stop shop for flexible healthcare staffing needs.
Our long and successful history of working with public facilities and government offices allows our franchisees to service substantially larger contracts they would not be able to attain on their own.  These types of entities rely on past performance when awarding new contracts.  ATC has an impressive proven track record with them and hands their franchisees the contracts.
To learn more about ATC Healthcare Services, request more free information today!
Is this your franchise?
Contact us to unlock your franchise's page to add content and get leads!