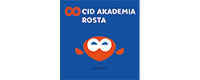 Center for Intellectual Development Akademia Rosta is the ever-expanding network of child education in CIS and abroad. Our Franchise Network is focused on maintaining the highest standards of quality and professionalism in the field of supplementary education. We focus on mental arithmetic and innovative education for kids.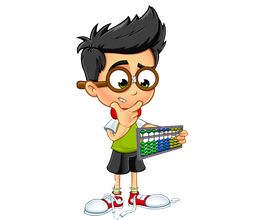 About Us
Mental arithmetic school of Akademia Rosta was founded in 2015 and conducts its activities in the field of supplementary education by focusing on developing and implementing innovative methods for kids' intellectual development and skills from 4 to 17 years old.
History of Akademia Rosta
Akademia Rosta was established in 2015 and conducts its activities in the field of
supplementary education to develop and introduce innovative methods for developing the intellectual skills of 4-17 years old children.
During the opening of the Akademia Rosta, in Kyrgyzstan there were no centers for additional education and courses of mental arithmetic. Later this course was taught in the Sebat Lyceum as part of a mathematics in an abbreviated version. Due to the high demand and effectiveness of this program, the growth in turnover and the scale of activities of the Akademia Rosta quickly increased.
In 2015, the Akademia Rosta had 3 centers in Bishkek but after a series of live broadcasts and news about the results of students proposals for opening such schools began to come from regions of the Kyrgyz Republic. In the same year, they developed a training program for mental arithmetics instructors and launched a licensed program. Thus, in six months Akademia Rosta opened 18 centers in the Kyrgyz Republic.
In 2016 Akademia Rosta launched Abacus software which improved the efficiency of current classes and facilitated the work of instructors. Akademia Rosta is now the leader in the local market for supplementary education for children. It has the largest branch network and is one of the first two Kyrgyz companies that began selling franchises. It is also one of the fast-growing companies in a market with more than sixty branches, both in the local market and abroad (Kazakhstan, Tajikistan, Uzbekistan and Afghanistan)
Is this your franchise?
Contact us to unlock your franchise's page to add content and get leads!