Age Advantage Senior Care
Franchise

"The knowledge I learned during the Age Advantage training course has proved invaluable to me on the street. I have a solid answer for every question I have been asked and people are amazed at how comprehensive our system is."- Alice Guilford, Age Advantage franchisee, Palm Bay, FL
| | |
| --- | --- |
| | $1,000 |
| Investment | $50,001 - $100,000 |
| Franchising Since | 2006 |

Age Advantage Home Care Franchising provides: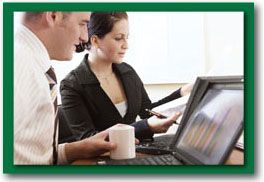 Large protected territories.
Laptop PC with preloaded contracts, marketing/management/accounting software.
One-on-one mentoring.
Support from professionals who have grown their own successful home care agency.
Exclusive training resources.
A proven network of vendors.
Blueprint for success
A solid plan is your key to success and it's not as overwhelming as you think. We'll show you how. Experience in home care is not required but a sincere concern for others is a must. Our success is based on meeting the needs of others who have entrusted their loved ones to your care. We will show you how to build your business by: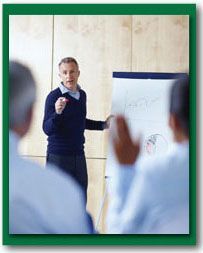 Offering great service and personalized attention.
Branding and advertising your local franchise.
Hiring, training and retaining quality employees.
Creating an infrastructure with back-up systems to ensure quality care.
Running your company's daily operations efficiently.
Reducing your risk and liabilities.
Maximizing your territory and profits.
Aging Boomers - The next mega trend
On January 1, 2011, the first wave of Baby Boomers turned 65 years old. Thereafter, 10,000 boomers will reach the age of 65 daily. This trend will continue for the next 19 years.
The 77.6 million Baby Boomers in the U.S. will represent the largest portion of our population. Baby Boomers are used to living well. They will spend a tremendous amount of their resources on leisure activities and maintaining an independent living style. Boomers will spend more money on home care than any generation before.
42% of Americans who reach the age of 70 can expect to utilize some type of long-term care during their lives.*
Age Advantage provides families with:
Care ranging from companionship to full 24-hour care.
Meal preparation and light housekeeping.
Safety supervision.
Bathing, dressing, incontinence, Alzheimer, dementia, hospice care.
Caregivers that are screened, supervised, bonded and insured.
Why Age Advantage?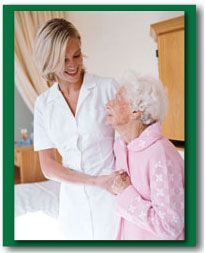 Age Advantage franchisees benefit from large assigned territories, mentoring programs, and time proven marketing and management tools. With more than 25 years of combined experience, the Age Advantage team has created a franchise model that provides you with a solid foundation to build your business with confidence.
7 secrets you need to know
Do you want to be the leader in your local market? You'll need to know these 7 secrets that are our guiding principles.
1.  How to be dependable even if your caregiver doesn't show up.
It will happen! And Age Advantage will equip you with the tools to maintain your integrity and reputation. Our proactive management tools enable you to provide families with "solutions," not excuses.
2.  How to effectively manage caregivers in the field.
With Age Advantage management tools, you will know what your caregivers are doing on a daily basis and if your clients are happy and safe.
3.  How to hire the best employees.
Age Advantage will provide you with a proven system to effectively choose the right caregivers. You will have the confidence of knowing you have the best caregivers in your market. Once you reveal the secrets of your hiring process to potential clients, they find it easy to choose you over the competition.
4.  How to retain the best employees.
Low employee turnover saves you both time and money. Quality caregivers are as important as quality clients. Our proven system for employee motivation will ensure caregivers feel respected, appreciated, and have pride in their service.
5.  How to find the right referral sources.
Our comprehensive marketing programs will direct your focus to sources that provide quality leads in your home market. We offer extensive training in building revenue in your local market and branding yourself as the "premier" provider.
6.  How to get noticed and remembered by referral sources.
Branding your business can be creative and fun. We share ongoing ideas for marketing and promotions that keep you on the radar of referral sources.
7.  How to ensure your caregivers know their client before showing up.
Arriving at a client's home with a lack of information can be a catastrophic service failure. Our caretaker system ensures you know your clients' personality, physical limits, habits and rules. No other company focuses on the details more than Age Advantage. Our caretaker consultation system will set you apart from competitors in your local market. Clients and families will see the difference and refer you with confidence.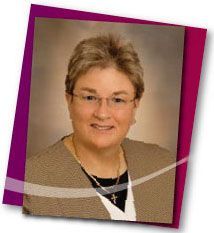 "The knowledge I learned during the Age Advantage training course has proved invaluable to me on the street. I have a solid answer for every question I have been asked and people are amazed at how comprehensive our system is."- Alice Guilford, Age Advantage franchisee, Palm Bay, FL

Being part of the Age Advantage family of franchises means you'll have access to a support system of professionals who have grown their own successful home care business. We understand the vulnerabilities and possibilities for personal and financial growth that come from a start-up venture. That's why we provide you with a proven support system that provides you with our exclusive training resources, network of vendors, and strategies for retaining clients, employees and referral sources.
Is this your franchise?
Contact us to unlock your franchise's page to add content and get leads!