Mosquito Hunters
Franchise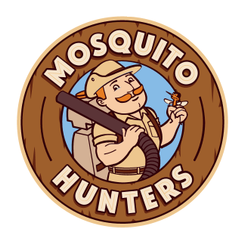 Itching for a new opportunity? Get in a repeat clientele, home-based business for the ultimate in flexibility! Mosquito Hunters exists to help thousands of clients enjoy their leisure time more by keeping the mosquitoes, fleas, and ticks at bay.
| | |
| --- | --- |
| | $34,999 |
| | $25,000 |
| Units in operation | 3 |
| Franchising Since | 2016 |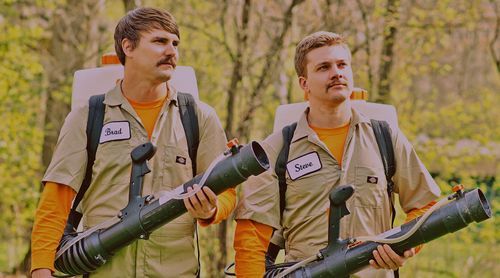 About Us
Mosquito Hunters exists to help thousands of clients enjoy their leisure time more by keeping the mosquitoes, fleas, and ticks at bay. Our model is home-based and built for repeat clientele. Our marketing is heavily analytical so that franchise owners can get optimal return on investment and franchise owners delegate sales responsibilities to our sales team from day one. Mosquito Hunters is based on establishing powerful relationships with clients and with each other. We believe that when we provide support, these relationships grow. With extraordinary relationships, we believe that client loyalty, brand integrity, profitability, and professionalism are inherent.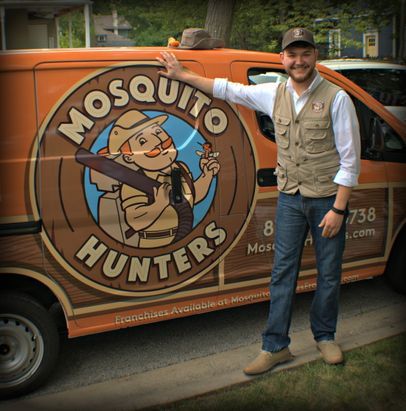 Our Industry
Are you at a crossroads in your career? Do you have the desire to be your own boss and build your own future with a repeat-customer business model? If so, consider choosing yourself while also having a strong team at your back that is vested in your success.
Today, the mosquito control industry is experiencing lightning-fast growth and broad acceptance, as national media coverage regularly reminds people of the threat of insect-borne illnesses, like Zika and West Nile. Mosquitoes have also been around for the last 79 million years and have clearly demonstrated staying power! With Mosquito Hunters, you can build a business based on providing a service that improves the quality of life for people and pets in your community, utilizing both all-natural and synthetic products—again and again and again.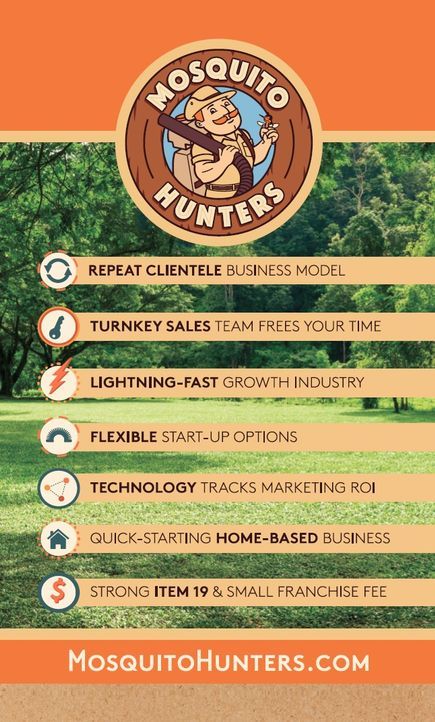 What Makes Mosquito Hunters the Best Mosquito Control Franchise?
Mosquito Hunters competes the following ways:
Mosquito control is an industry with big development. A rising tide raises all boats, and category interest is very high.
We have a knock-out marketing playbook that is constantly evolving.
Our national sales fulfillment center provides a streamlined user experience for our new Clients while also enabling our franchise owners to provide hands-on local support for current Clients.
Mosquito Hunters' operations standards allow for only high quality services, such as our Client Happiness Promise.
Mosquito Hunters is a recognizable, remarkable brand that makes people happy.
Our energetic and fun brand, with our throwback "old school" aesthetic, engaging marketing and inviting color scheme, draws folks' interest.
Our concept appeals to responsible young adults to fill jobs, creating enthusiastic Technicians in the field who take pride in their work.
We have raving fans for Clients. Mosquito Hunters inspires terrific loyalty because of our unique branding and our consistently positive Client experience.
Mosquito Hunters is equipped to be the elite national mosquito control service provider backed by our tried & true operations systems, our world-class marketing and branding, and our tailor-made ongoing support.
Testimonial
"A few months ago, I was introduced to Andy and the team with Mosquito Hunters. Just recently, I opened my very own Mosquito Hunters location in the Tampa, Florida area. I chose Mosquito Hunters because I knew I would be able to trust Andy and the team. Mosquito Hunters is a new franchise, so they gave me the opportunity to make a giant impact in my community. I could not have had this big of an opportunity and still receive such close attention from the company founder with any other franchise. Today, things are going great and I already have a solid book of clients! Mosquito Hunters is the perfect opportunity for a budding entrepreneur and the training was excellent, ranging from employee recruitment strategies to guerilla marketing tactics. They have done an awesome job building Mosquito Hunters and I'm excited to be a part of the team. We're not in the mosquito business…we're in the loyalty business!"
- Brandon Allen, Owner, Mosquito Hunters of Tampa Bay
Is this your franchise?
Contact us to unlock your franchise's page to add content and get leads!