The 30 Minute Hit is a high intensity action packed Boxing / Kickboxing Circuit workout designed just for women.
| | |
| --- | --- |
| | $34,999 |
| | $20,000 |
| Units in operation | 45 |
| Franchising Since | 2006 |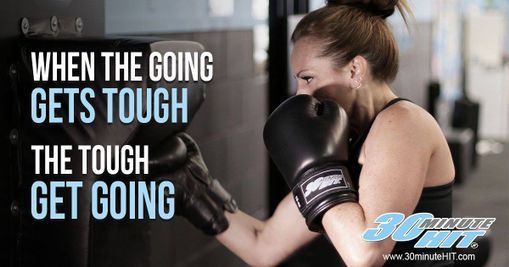 About Us
First introduced in 2004, and based on many years of experience as recognized leaders in the kickboxing & fitness industry, the 30 Minute Hit® has proven to be one of the most exciting and rewarding women's High Intensity Training programs anywhere. President and CEO, Deanna and Jackson Loychuk look forward to their team's continued success in empowering thousands of women through the 30 Minute Hit®'s unique approach and the chance to continue adding great people to their network of franchises. So are you ready to join the team and start changing lives… one punch and kick at a time!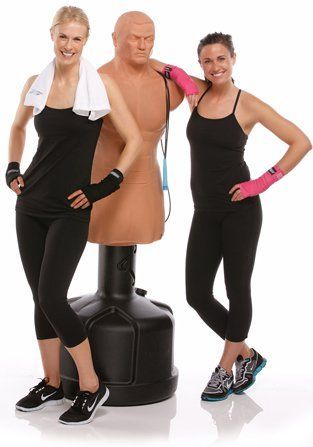 Our Business
Traditionally, women who wanted the well-established benefits of Boxing, Kickboxing and Self Defense style training were relegated to the standard intimidating and rigid martial arts class format, partnering up with men twice their size and often focusing on skill sets that were not a great fit or did not really contribute to the ultimate training goals of most women. With this in mind Deanna and Jackson went to work on creating a new and exciting fitness format designed specifically for women, based on the couple's extensive experience in martial arts and fitness.
What developed, through research and testing, was a fast paced, time-efficient, high intensity, 30 minute circuit, teaching quality Boxing, Kickboxing, Self Defense and Core conditioning skills, creating one of the most effective 30 minute fitness routines anywhere. The result is a workout that challenges all fitness levels from beginner to pro and teaches proper technique in a logical systemized progression in a non-intimidating judgement free, inspiring environment. Today the 30 Minute Hit continues to grow, empower, energize and excite women of all shapes and sizes, and we are proud to be changing so many lives one punch and kick at a time!
Have you ever dreamed of owning your own business?
Are you passionate about helping others and making a real difference in your community? Do you love fitness?
If the answer is YES, then owning a 30 Minute Hit Franchise may be just for you!
Testimonial
"Becoming a 30 Minute Hit owner is one of the most rewarding and fulfilling things I have ever done. So many people go through life working jobs they have no passion for, stuck in the daily grind. As a 30 Minute Hit owner not only are you able to be passionate about your job, you are surrounded by a whole network of other owners and mentors who all share the same passion for what we do. The support from other Hit owners is far beyond what I have experienced in any other job. I have quickly become closer to my 30 Minute Hit Franchise family than I have to co-workers I saw on a daily basis in my old job. There is never a question unanswered, a worry ignored or supportive phone call too far away. Support is within reach on a daily basis, Deanna and Jackson are driven by our success and they share the excitement with us in our journeys. Through bi-weekly owners training I am able to feel confident as an Instructor on the floor, kept on my toes and best of all in shape! As a new owner I can confidently say that all of the bases are covered, and I wouldn't look back for even a second!"
-Dankia
Is this your franchise?
Contact us to unlock your franchise's page to add content and get leads!